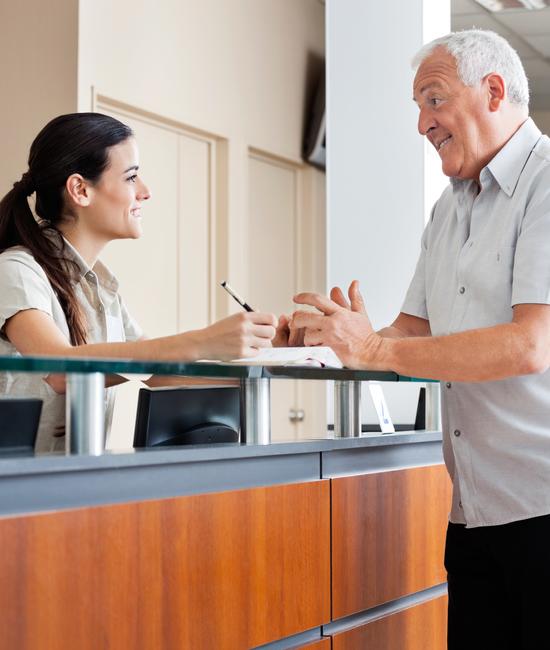 Volunteering with pride
As a volunteer in Frisco at Baylor Scott & White Medical Center – Centennial, you will serve patients, families and staff by sharing your time and talents. Volunteers are an extension of the hospital to the Frisco community and assist staff in creating the best possible experience for our patients and visitors.
Volunteer opportunities
Areas of service may include:
First point of contact for patients and visitors providing excellent customer service. Greet and assist incoming patients, answer questions, direct and escort, answer phones, assist with deliveries and provide guest resources. Also, check on waiting rooms to ensure family members' and visitors' needs are being met.

Volunteers assist in keeping their assigned departments organized. Responsibilities may include filing, data entry, answering phones, assembling informational packets, organizing unit kits and restocking supplies.

Work with the hospital Chaplain to support and comfort our patients and families in times of greatest need.
How to become a volunteer
Complete the Volunteer Services Application and email to the Volunteer Services Coordinator or mail to the address below:

ATTN: Volunteer Services
12505 Lebanon Rd
Frisco, TX 75035


Meet with Volunteer Services to discuss your interests and availability. A minimum commitment of one shift per week is required.
We do not accept student applications.
Volunteer requirements
If a placement is found for you, volunteers must:
Complete a TB screening
Complete a drug and nicotine screening
Provide documentation of immunization history
Submit to a background screening
Attend a mandatory orientation session
Receive "on-the-job" training in your specific assignment