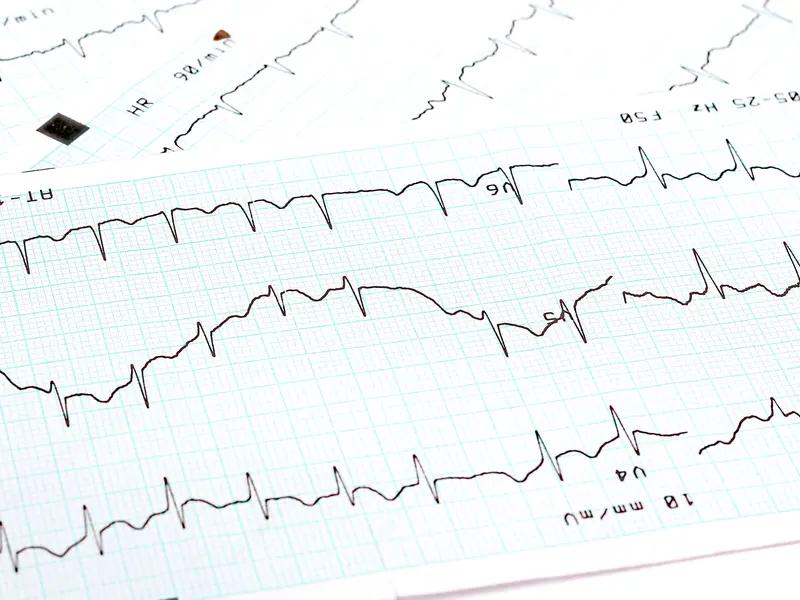 Innovative arrhythmia treatment
Focusing on individualized, patient-centered care, the electrophysiologists on the medical staff at Baylor Scott & White The Heart Hospital – Denton work closely with you and your physician to tailor a heart treatment approach that is right for you.
Heart conditions we treat
Arrhythmias, also known as heart rhythm disorders, occur when there is a change in the normal rate or rhythm of the heartbeat. They are generally caused by abnormalities in the heart's electrical system.
Cardiac arrhythmias can be complex medical conditions with effects ranging from annoying to life-threatening. Some of the heart arrhythmias we treat here in Denton include:
Atrial fibrillation
Atrial flutter
Atrioventricular block (also known as heart block)
Long QT syndrome
Pacemaker/ICD malfunction
Paroxysmal supraventricular tachycardia (PSVT)
Rhythm disorders related to heart failure
Premature atrial contraction
Sick sinus syndrome
Sinus tachycardia
Sinus bradycardia
Sudden cardiac death prevention
Ventricular fibrillation
Ventricular tachycardia
Diagnostic and treatment services
Although some arrhythmias can be managed by medication, others may require surgery. The electrophysiologists on the medical staff at The Heart Hospital in Denton are experts at both traditional open surgeries and minimally invasive procedures.
Minimally invasive surgeries use small incisions and precisely directed catheter-based tools to treat heart rhythm disorders. Heart patients usually benefit from these less-invasive procedures through shorter recovery time, smaller incisions and better outcomes.
Atrial fibrillation management
Cardiac resynchronization therapy
Diagnostic heart monitoring
Holter monitor
Event monitoring
Remote mobile cardiac outpatient telemetry monitoring
Electrophysiology study
Lead management and extraction
Maze procedure
Pacemaker and bi-ventricular pacemaker implantation
Radiofrequency ablation
Sudden cardiac death assessment and evaluation
Supraventricular tachycardia (SVT) ablation
Syncope evaluation and management, including tilt table testing
Ventricular fibrillation and tachycardia management and ablation
Zero-fluoroscopy ablation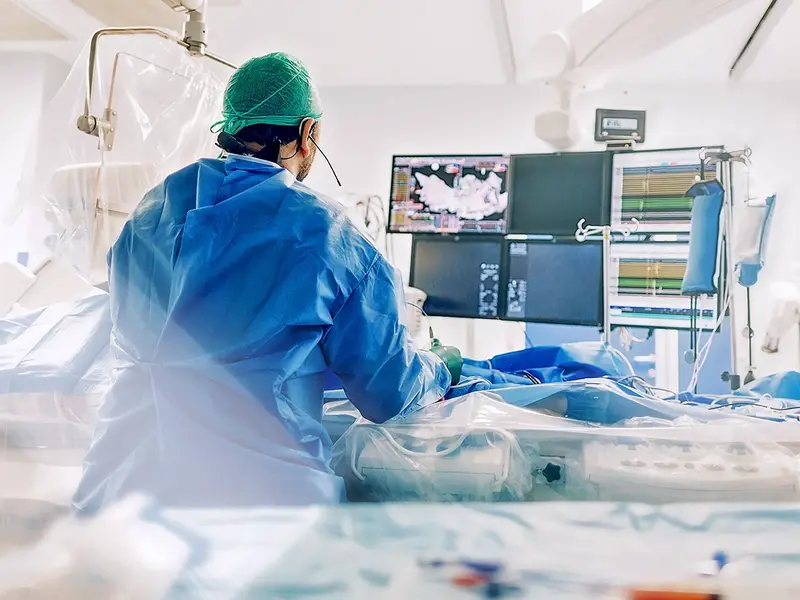 Advanced electrophysiology facilities
With two electrophysiology labs, the specialists on our medical staff are able to tackle complex arrhythmia cases.
We can consult with surgeons when the combined expertise of an electrophysiologist and surgeon is required. Our innovative labs feature advanced technological innovations that help the experts here provide patients quality care.
Explore Baylor Scott & White The Heart Hospital
Discover the resources that set us apart from other heart hospitals. Here's what choosing us can do for you and your loved ones.