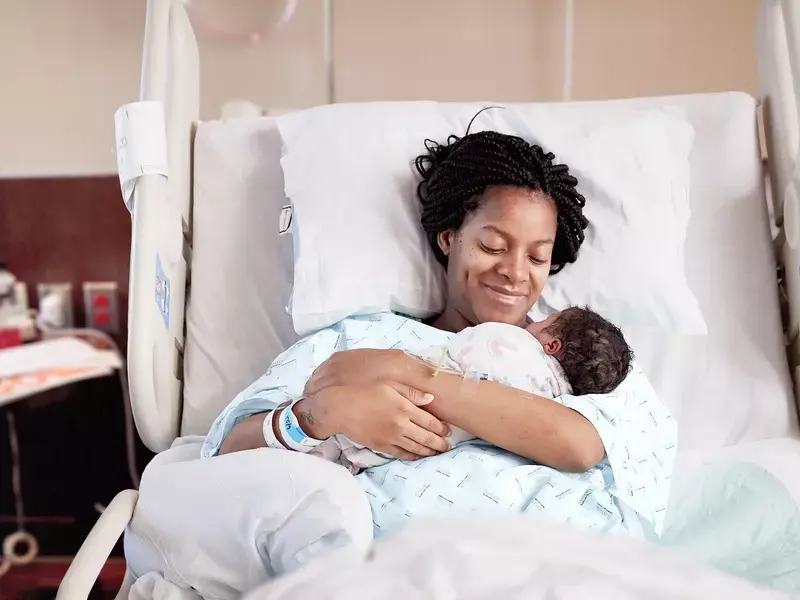 Advanced labor and delivery facility focused on serving women and children
As the only dedicated women's hospital in Fort Worth, Andrews Women's Hospital at Baylor Scott & White All Saints Medical Center – Fort Worth delivers almost 6,000 babies annually, which is more than any other facility in Tarrant County and in the Baylor Scott & White Health System.
The Fort Worth labor and delivery childbirth specialists here offer a variety of labor and delivery services, including maternity, high-risk pregnancy care and a level III neonatal intensive care unit (NICU), among others.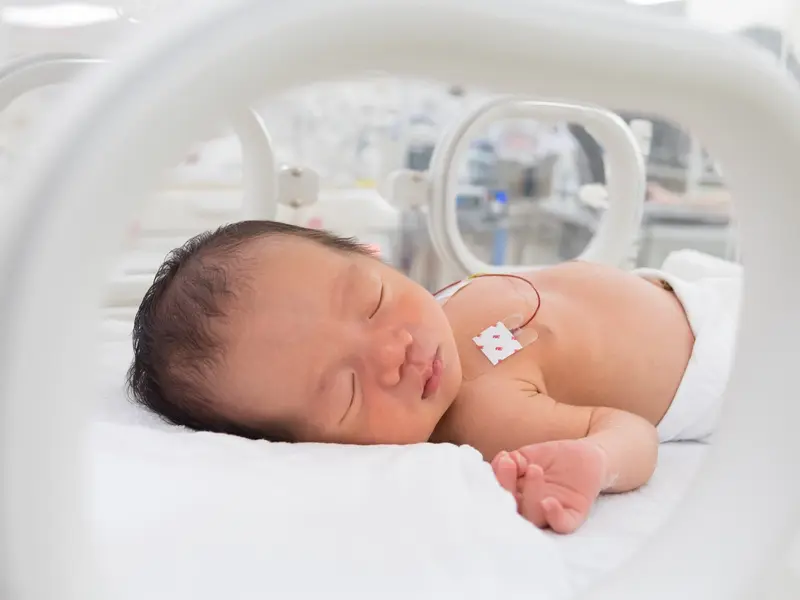 Level III NICU in Fort Worth designed to care for the tiniest infants dealing with the most serious medical challenges
Premature or sick babies may require special care and attention until their systems have outgrown the need for medical support. Our 63-bed neonatal intensive care unit (NICU) in Fort Worth is designed to care for even the tiniest infants, some weighing less than two pounds, as well as those born with serious medical challenges.
The Andrews Women's Hospital has one of the largest NICUs in North Texas and offers a highly skilled team of neonatologists on our medical staff, neonatal nurse practitioners, respiratory and occupational therapists, dietitians, pharmacists, social workers, chaplains and registered nurses working together to care for your entire family right here in the heart of Fort Worth.
Our labor and delivery services
Not all services may be available due to COVID-19.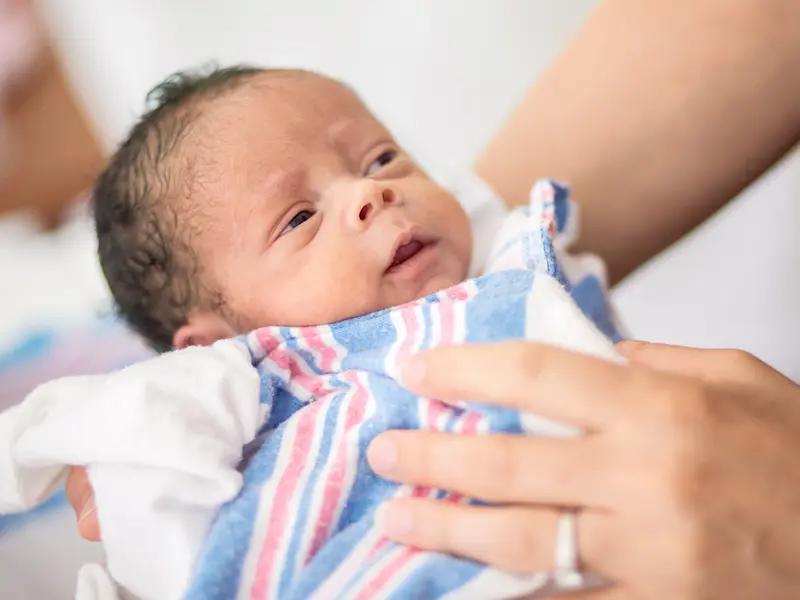 Parent education classes and resources
Our prenatal classes reflect current practices and are offered in a variety of formats to meet your needs and schedules. Welcome!
Take a tour of our birthing suites
Prefer a 45-minute virtual video tour instead?
Supporting your every moment
Our experienced care team is here to help you prepare for your big moment — and every little moment along the way. Get the answers you need for a safe pregnancy and delivery.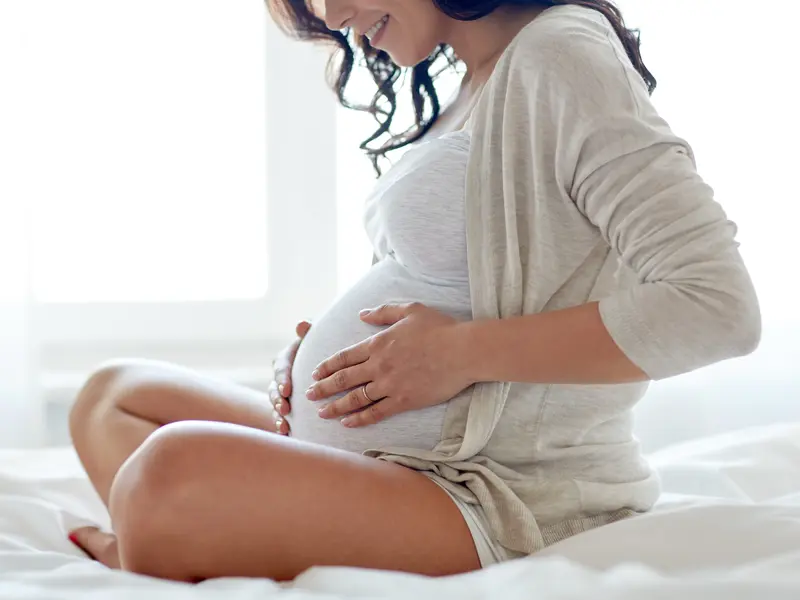 Pregnancy and COVID-19: What to expect during your upcoming delivery
If you're pregnant and preparing for childbirth, it's probably safe to say that a COVID-19 pandemic was not part of the birth plan. As global fears around the virus continue, you may be feeling an extra layer off stress about how this will impact your delivery—are you at risk? What about the baby (or babies, if you're lucky)? Is it still safe to deliver in the hospital?
Although COVID-19 many have altered many aspects of our lives, you can rest assured that our commitment to helping you have a safe, joyful delivery has not changed. Now, more than ever, I hope you find confidence in your OBGYN and care team. We are here to listen to your, fears, answer your questions, and help you have a safe, healthy delivery.
While the following knowledge can help you make sense of how COVID-19 might impact your pregnancy, it's important to note that every woman and every delivery is different. Be sure and talk to your physician about your individual childbirth questions and health needs.
Are pregnant women at higher risk for COVID-19?

In general, pregnancy is associated with immunological changes that may make a pregnant woman more susceptible to viral respiratory illnesses. However, at this time, it does not appear that pregnancy increases you risk of acquiring COVID-19.

You might also be worried about facing more serious complications should you contract the virus. Based on limited data so far, we have not seen this to be the case.

But that doesn't mean you shouldn't take precautions. The best way to protect yourself, pregnant or not, from getting the virus is to avoid exposure by following the proper handwashing, social distancing and infection safety protocols outlined by the Centers for Disease Control and Prevention (CDC).

Keep in mind that this situation remains fluid and guidelines can change from day to day. You should always consult your doctor and the CDC for the latest updates.

What can I expect for during my upcoming delivery?

The American College of Obstetrics and Gynecologists (ACOG) recommends that the safest place for a woman to give birth is a hospital, hospital-based birth centers or accredited freestanding birth center.

Rest assured that your health and your baby's health are our ultimate priority, today and every day. Our teams are working diligently to maintain the highest level of safety for you, your baby and our care teams.

Will I be tested for COVID-19 prior to delivery?

A nurse navigator will call to arrange for necessary laboratory and screening requirements. For your safety and that of our staff and physicians, COVID-19 testing will be performed 48-hours before your admission. After completion of your test, you will need to self-quarantine until your delivery.

To contact your Nurse Navigator, call 817.698.8440.

For the lab appointment, please bring:

A personal mask to wear into the hospital
Identification or driver's license and insurance card(s)

We hope limiting your exposure outside of your home during this process provides you peace of mind and assurances that your safety is a top priority at Andrews Women's Hospital at Baylor Scott & White All Saints Medical Center – Fort Worth.
How can I prepare for my baby's birth?
This is understandably a scary and stressful period for many. Social isolation, financial concerns and other questions may be weighing on your mind—not to mention the normal stresses of pregnancy and delivery-related anxiety.
But there's good news! There are steps you can take today to help you stay healthy and prepare for your newborn baby's arrival.
The CDC recommends that pregnant women take the same preventative measures as the general public to avoid infection, including:

Wash your hands frequently with soap and water for at least 20 seconds
Avoid touching your eyes, nose and mouth
Avoid close contact with other people
Clean and disinfected frequently touched surfaces daily, including doorknobs, light switches, handles, toilets, faucets, etc.

Stay in touch with your OBGYN

You may also be worried about your upcoming prenatal appointments and classes. Be sure and check with your physician about what to expect from your visit and where to go.

If you have a high-risk pregnancy, whether you're having multiples or because of another health condition, it's especially important to talk to your doctor about how your appointments may be modified during this time. You should always feel confident and comfortable with your care plan. We will continue to make sure you receive necessary prenatal care, ultrasounds and other surveillance with the appropriate precautions as needed.

If you are COVID-19 positive or exhibit any symptoms, please reach out to your OBGYN as soon as possible to determine the best plan of care for you and your baby.

Remember to take care of your body by sticking to healthy habits that are good for you and your baby, including:

Eat healthy, nutritious meals.
Exercise daily, being mindful to stay at home or at least 6 feet away from other people while out in public.
Get plenty of sleep. The recommended amount for adults is seven to nine hours.
Stay connected with family and friends by phone or online. They'll want to know how you are and connecting with loved ones can help relieve any anxiety you're feeling.
Talk with your doctor regarding your fears and worries related to childbirth.
Avoid overconsuming news reports and social media focused on COVID-19. Be sure to rely on trustworthy sources of information, including the CDC and ACOG, as well as the Society for Maternal Fetal Medicine.

Not sure what to do with all your time at home? Now is the perfect time to stay home and nest! As you look forward to the birth of your child, use this time to prepare—physically and mentally—for the big day.

Make sure your house is prepped and ready for your little one to come home
To limit trips to the store, make sure you are well-stocked with everything you'll need after delivery
If you're still checking items off the list, shop online. Take precautions when opening packages:

Dispose of outer packing outside your home
Disinfect wrapping and wash your hands with soap and water for 20 seconds after opening

Cook and freeze a week or two's worth of meals
Helping you prepare every step of the way at our labor and delivery hospitals
If you find yourself asking, "what is the best labor and delivery hospital near me?" our experienced care teams are here to help you prepare for your big moment—and every little moment along the way, including all the stages of labor. Tell us a little about where you are in your journey and get the answers you need for a safe pregnancy, labor and delivery near you.
Why we are a top place to delivery your baby
Commission on Cancer accreditation
Texas 10 Step re-designation by the Texas Department of Health and Human Services
Healthgrades Award for Excellence in Patient Safety
Breast MRI accreditation
Level III NICU
Women's Choice Award for Best Hospital for OBGYN services, 2017
Top 20 Most Beautiful Hospitals by Soliant Health, 2017
Part of the Tarrant County Safe Sleep Council