Quality healthcare and a compassionate medical home for patients with limited access to medical care
Selecting a primary care doctor is an important first step in managing your health. A primary care doctor is your first stop when you are sick or in need of healthcare services—including your annual physical, immunizations and prescription refills. Your primary care doctor promotes your overall well-being and makes sure you are up to date on your preventive health services.
Baylor Scott & White Community Care – Worth Street treats patients from 18 years old and up through elderly ages.
Primary care services
Baylor Scott & White Community Care – Worth Street offers expertise and treatment options conveniently located near you.
Chronic disease management
Acne
Asthma
Alzheimer's disease
Arthritis
Bronchitis
Depression
Anxiety and mood disorders
Diabetes
Elevated cholesterol
Chronic headache
Emphysema
Hypertension
Thyroid disorders
Immunizations
Flu
Pneumonia
Tetanus
Hepatitis A/Hepatitis B
HPV
All required pediatric vaccines
Preventive health
Wellness exams
Cholesterol screening
Pap smear
Prostate cancer screening
Breast cancer screening
Diagnostic X-rays
Bone density/DEXA scan for osteoporosis
Skin cancer screening
EKG
Heart stress testing
Acute disease management
Upper respiratory infection
Ear infection
Gastroenteritis
Muscle strains
Injuries
Rashes
Urinary tract infection (UTI)
Patient qualifications for services
Our expertise is based on the knowledge of our patients in the context of their community. This community has a very high incidence of uninsured residents, many of which suffer from chronic diseases such as diabetes.
To receive medical services, you must bring:
Proof of residency (driver's license, lease agreement or utility bill)
Proof that family income does not exceed 200% of the federal poverty level (check stubs, income tax return or letter from employer)
Mobile makes it easy
Just like we make it easy to get care when your child is sick or injured, our top-rated app, MyBSWHealth, can simplify keeping them healthy. The app lets you book appointments, message your pediatrician, view your child's medical records and schedule virtual same-day care from your computer, smartphone or tablet.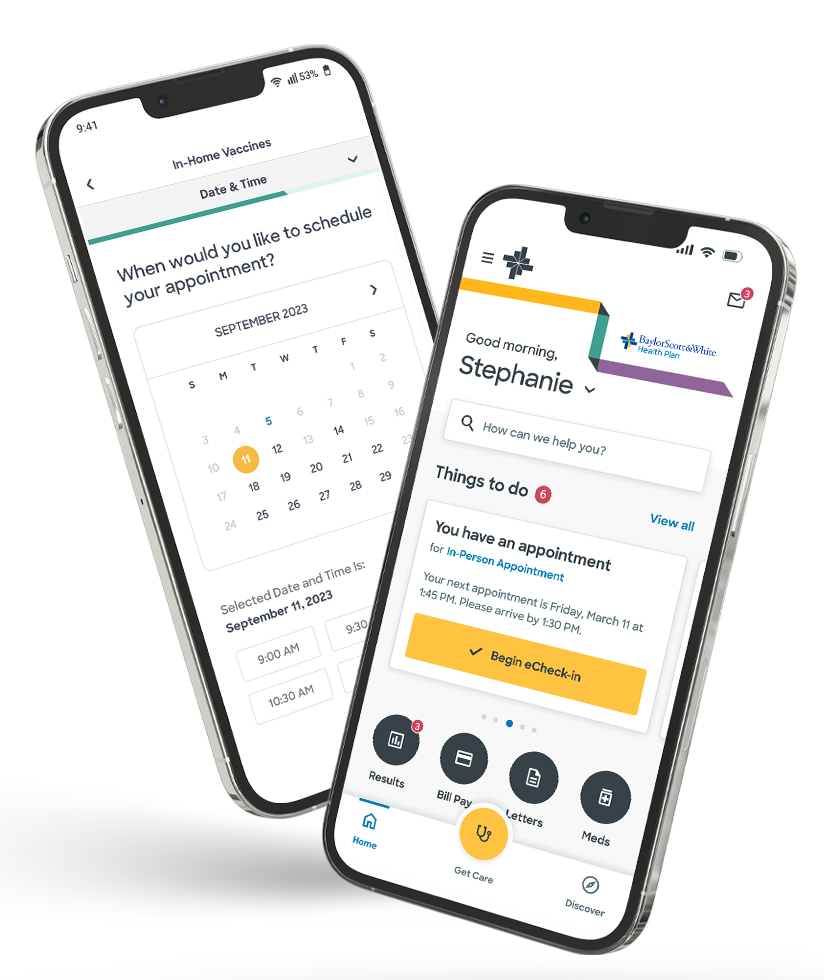 Patient forms
To ensure that your visit to our office is as convenient and efficient as possible, we are pleased to offer our registration forms online. The patient registration form may be completed electronically and printed for better legibility or completed manually.