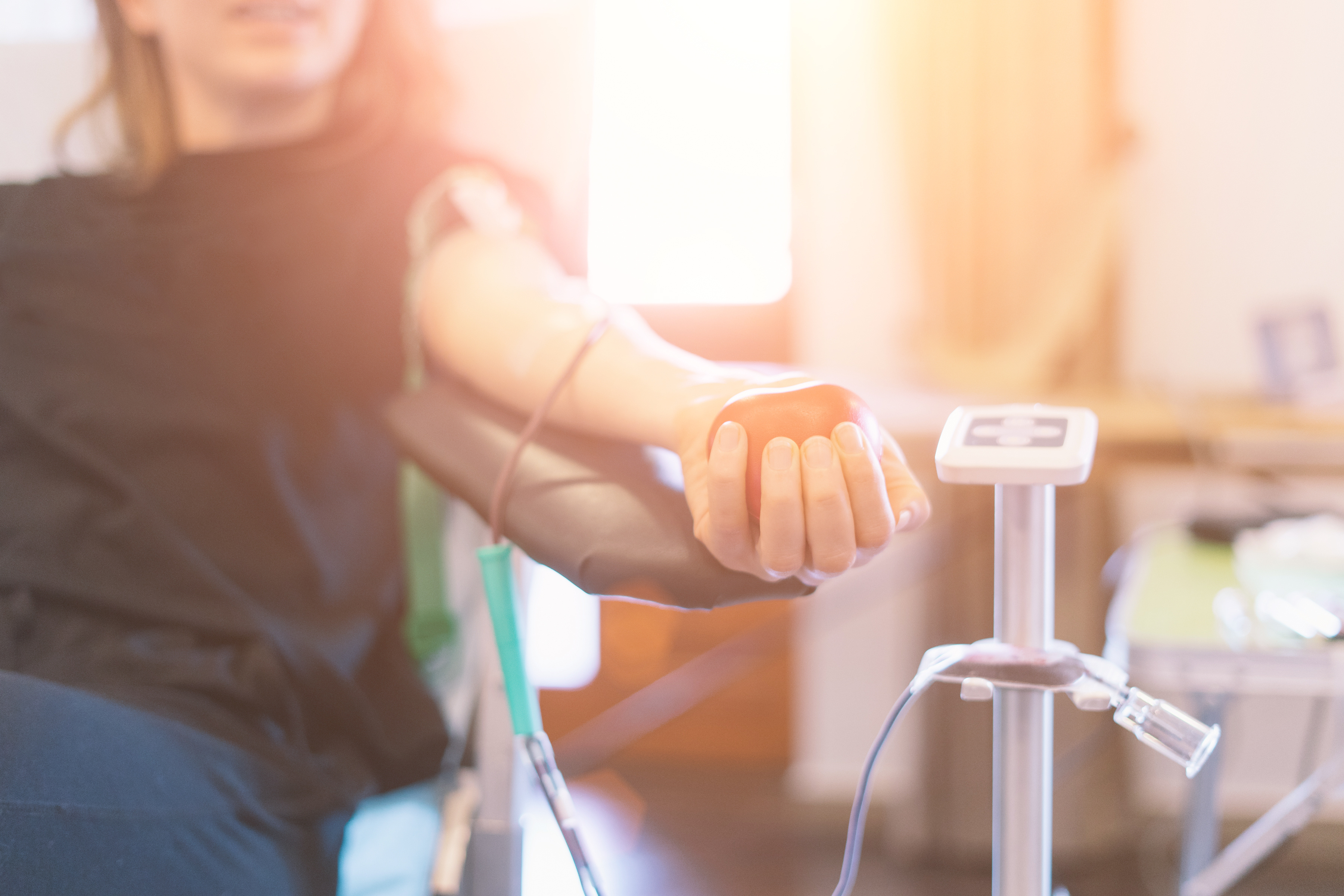 We are local
We believe that where you donate blood is just as important as why you donate blood. The Baylor Scott & White Blood Center is a unique blood donation center because we are truly local—all donations help patients here in Central Texas. Our blood supply is provided solely by volunteer donors like you, and is used exclusively for patients in our health system, so you can feel confident that your donation is truly helping your friends and neighbors during their time of need.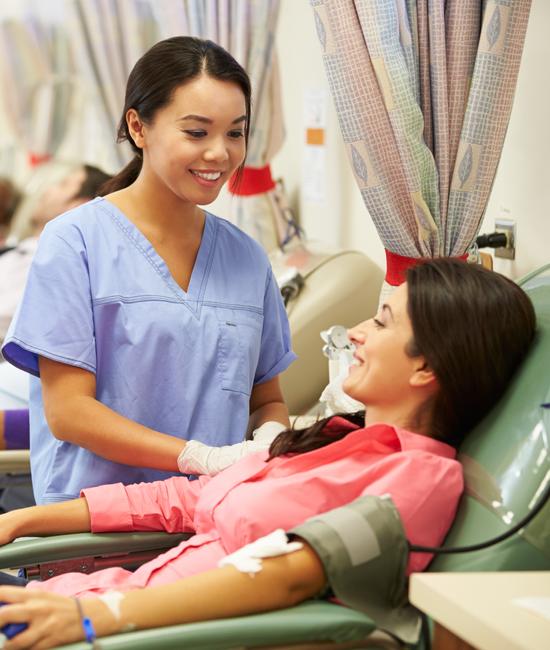 We are loyal
We are devoted to serving our patients by maintaining our blood supply, so we operate a full-service hospital-based blood donation center in Temple, as well as mobile blood drives throughout Central Texas. From Waco down to College Station and beyond, we host drives across many communities to ensure that giving blood regularly is convenient for our donors.
Level 1 Trauma Center
Baylor Scott & White Medical Center – Temple is the only designated Level 1 Trauma Center between Dallas and Austin, designated by the Texas Department of Health and verified by the American College of Surgeons as offering the highest level of expertise and specialized resources for critically ill and injured patients.
The Baylor Scott & White Medical Center – Temple Trauma Center is a facility designed to help families through any traumatic injury. In addition to the team of experts, there is another aspect to being a Level 1 Trauma Center—blood supply. Trauma cases typically require the need for a blood transfusion in order to treat the injury and perform the necessary surgeries. The Baylor Scott & White Blood Center is the only hospital-based blood donation center in the region, which allows for better access to an immediate blood supply in traumatic or crisis situations.
"Since Baylor Scott & White Medical Center – Temple is a designated Level 1 Trauma Center, we always have to be prepared for the unexpected," says Walter Linz, MD, medical director of the Baylor Scott & White Blood Center. "We never know when someone's going need a significant amount of blood, particularly with a traumatic incident, so our inventories always have to be robust for all blood types."
History of commitment
Our Blood Center has been collecting blood products from local central Texans since 1949 when the Scott & White Blood Bank was officially established (shortly after the founding of the American Association of Blood Banks – now known as AABB – in 1947). Over time, our name was changed to the Scott & White Blood Center and then to the Baylor Scott & White Blood Center, but our roots have remained. We were originally established within the Scott & White Memorial Hospital campus, and are here to this day (albeit in slightly larger quarters!). We are what is traditionally referred to as a "vein to vein" blood center—meaning all blood we collect is also processed here onsite in our Component Processing lab, and it is then transferred to our Transfusion Services inventory until it is issued to one of our patients in Central Texas.
Since its inception, the Blood Center in Temple has maintained a focus on quality and safety—all while striving to take care of you, our much-loved donors and neighbors, with warmth, a caring attitude and a friendly smile. Our Blood Center is highly regulated and inspected regularly by accrediting and regulatory agencies to guarantee only the safest blood products are collected for our patients, in addition to ensuring a safe and positive donation experience for our donors. We are registered with the Food & Drug Administration (FDA), accredited by the AABB and regulated by the College of American Pathologists (CAP).
In the first year of operation, the Scott & White Blood Bank in Temple supplied 1,868 transfusions. Prior to 1949, blood was transfused, but not banked, for any significant length of time. Blood donors had to be located from patient's family members or paid donors, and only enough blood was collected in glass jars to meet immediate patient needs.
Fast forward to the present day, in which the Blood Center collects whole blood, most of which is processed into packed red cells, freshly frozen plasma or liquid plasma. We also collect and supply apheresis platelets, plasma and double red cells, enabling our Temple Blood Center to meet the transfusion needs of a wide array of complex patient cases.