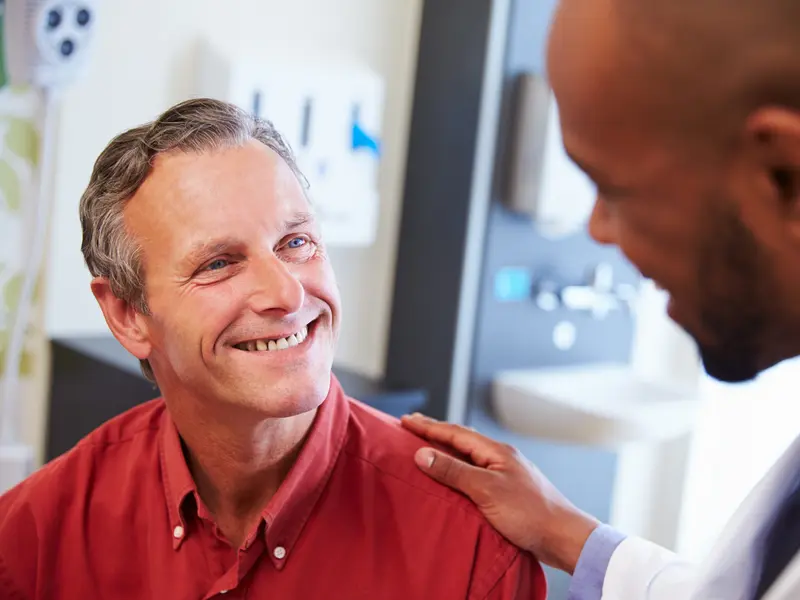 Executive Health & Wellness gives you 24/7 hassle-free access to healthcare
Baylor Scott & White Health Executive Health & Wellness in Temple provides 24/7 access to healthcare without the hassle of scheduling appointments, tests and specialist consultations.
Our Executive Health team of physicians are board-certified and experts in their fields, as well as professors and researchers at Baylor Scott & White Health.
Our patients receive care from doctors who study, teach and are trained in the latest advances in medicine and patient care.
What to expect from Executive Health
Your first day will include a comprehensive, head-to-toe health assessment, tailored to meet your specific needs.
By the end of the visit, your personal team of physicians will analyze your examinations, blood work, and test results, and provide you with a road-map for optimal health.
As a new patient, you will complete a questionnaire that allows you to detail your medical history as well as your current health concerns and requests for your visit.
We have access to over 40 specialist departments within our facility, and we modify your visit specific to your individual needs.
Depending on the number of appointments, your stay may last from one to three days.
The lead Executive Health physician will discuss your results and present a customized health plan based on your same-day test results, exams, and consultations.
This is also a chance for you to discuss any concerns and ask questions that you may have about your health.
Why choose Executive Health & Wellness
​​​​​​​​​​​​​
Membership benefits
24/7 physician accessibility via phone/text/email/MyBSWHealth app
Devoted caring relationship with your physician
On-time appointments
Personalized healthcare with access to experts in numerous medical fields
Complex care coordination with select specialists and other care providers including regular communication and consultation
Same-day or next day appointment coordination with your physician
Appointments scheduled with ample time to discuss and educate about overall healthcare needs
Amenities
Personal Executive Health Concierge
Complimentary valet parking
Private bathroom and suite
Wi-Fi
Direct TV access within the private suite
Drinks and snacks
Expedited follow-up appointments
Expedited follow-up appointments can be made by your Executive Health concierge at no additional charge and are usually covered by insurance.