Our labor and delivery services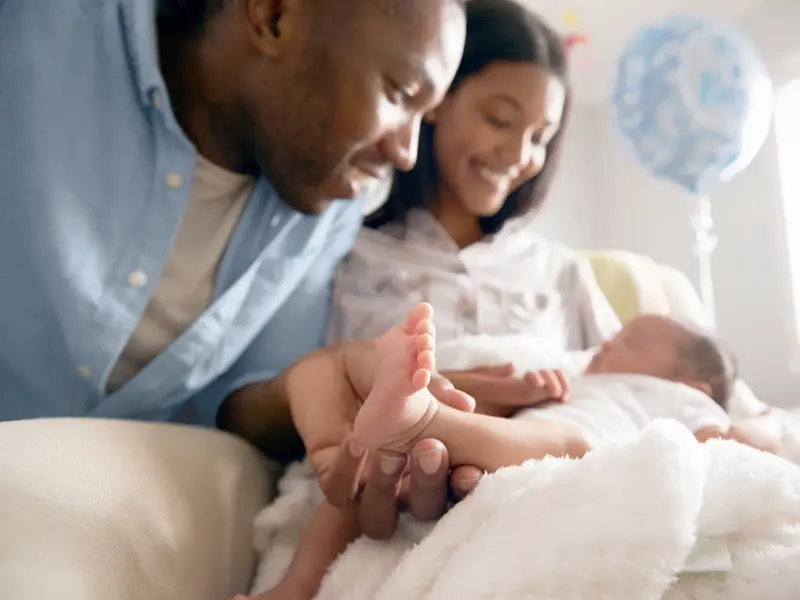 Parent education classes and resources
Our prenatal classes reflect current practices and are offered in a variety of formats to meet your needs and schedules. Welcome!
View all parent education classes
In person prenatal lactation appointments are available 7 days a week. Please call 254.724.4867 to schedule your appointment.
Tour our birthing suites
Our private birthing suites in Temple allow your new family to remain together during the entire birthing process, creating a comfortable environment for a cherished experience.
Private on-suite bathroom with shower
Sleep area for your support person
Soothing colors and ambient lighting, designed to create a calming, relaxing environment
Flat screen TVs and a work area with wireless Internet
Kangaroo care, or skin-to-skin contact
Comfortable visiting hours
Lactation consultation
Family lounge
Comprehensive discharge planning and coordination
Recognized for putting you first
Your big moment is one of a kind. Your care should be, too.
That's why we're honored to deliver better with the highest-possible rating for Best Hospitals for Maternity from U.S. News & World Report, one of only 14 hospitals in Texas to receive this accolade.
To be recognized among the Best Hospitals for Maternity, hospitals have to excel on multiple quality metrics that matter to expectant families, including complication rates, Cesarean sections, whether births were scheduled too early in pregnancy and how successfully each hospital supported breastfeeding. Fewer than half of the hospitals evaluated by U.S. News for maternity care earned a 'High Performing' rating, which is the highest rating U.S. News awards for this care.
Thank you for letting us be a part of your moment.
Supporting your every moment
Our experienced care team is here to help you prepare for your big moment — and every little moment along the way. Get the answers you need for a safe pregnancy and delivery.
Helping you prepare every step of the way at our labor and delivery hospitals
If you find yourself asking, "what is the best labor and delivery hospital near me?" our experienced care teams are here to help you prepare for your big moment—and every little moment along the way, including all the stages of labor. Tell us a little about where you are in your journey and get the answers you need for a safe pregnancy, labor and delivery near you.