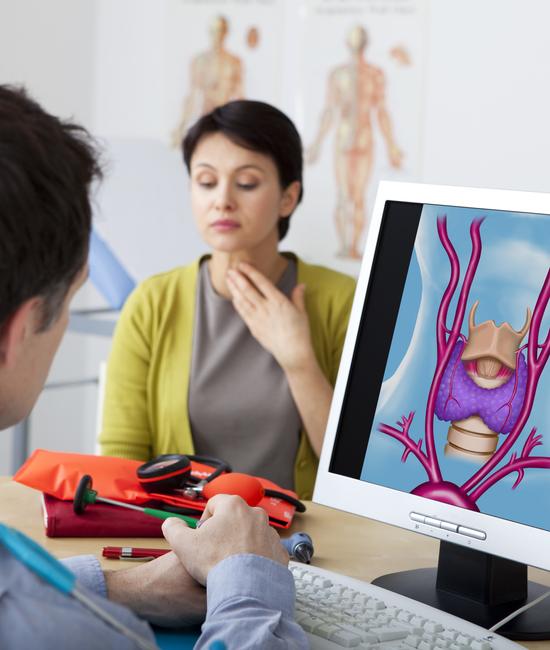 Comprehensive care for airway, swallowing and voice disorders
Laryngology is a specialty within ENT (ear, nose and throat) focusing on the care of the throat. The ability to speak, breathe and swallow are all fundamental to life. Baylor Scott & White Health has ENT doctors on staff who, along with other healthcare professionals, provide comprehensive care for throat problems.
Laryngology disorders
There are a number of laryngology diseases that can affect your ability to breathe, swallow or speak.
Airway disorder treatments

The ability to breathe is essential for living. Any restriction to breathing is distressing and can be life-threatening. Airway disorders commonly present with noisy breathing and shortness of breath with exertion.

We offer a full range of surgical and medical treatments for airway disorders, including:

Posterior glottic stenosis
Subglottic and tracheal stenosis
Bilateral vocal fold paralysis
Chronic cough
Vocal fold dysfunction
Decannulation of tracheostomy

Whether you are a professional voice user, singer, teacher or parent, a voice disorder can affect both your social and professional life in a profound way. We specialize in providing a combined clinic with our laryngologist and speech-language pathologist to evaluate and treat all disorders of the voice, including:

Vocal polyp, nodules, cysts
Laryngeal papilloma
Granulomas
Vocal fold atrophy
Vocal fold paralysis or weakness
Neurologic voice disorders
Spasmodic dysphonia
Acute and chronic laryngitis
Laryngeal cancer
Vocal fold scarring
Muscle tension dysphonia

Swallowing disorders, or dysphagia, can significantly impact your quality of life and lead to aspiration pneumonia, inappropriate weight loss, cough while eating, and increased time to finish a meal. The laryngologists on our staff and speech-language pathologists work together to evaluate and treat disorders of swallowing. We offer a range of diagnostic and therapeutic options, including:

Modified barium swallow
Swallow therapy
Flexible endoscopic evaluation of swallowing
Endoscopic and open treatment of Zenker's Diverticulum and Cricopharyngeal bar
Esophageal dilation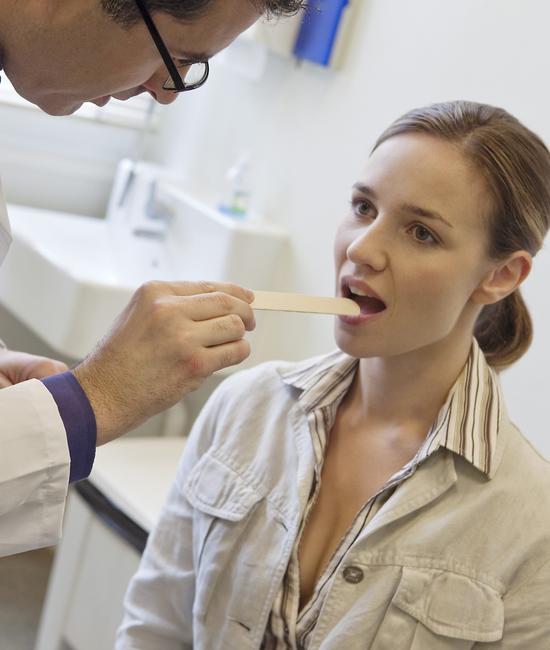 Office-based laryngology procedures
We offer a host of office-based procedures for laryngeal disorders, including:
Laryngeal Botox injections
Videostroboscopy
Injection augmentation for vocal fold paralysis
Laser treatment of laryngeal lesions
Superior laryngeal nerve blocks for cough
Tracheobronchoscopy
Steroid injections for subglottic stenosis