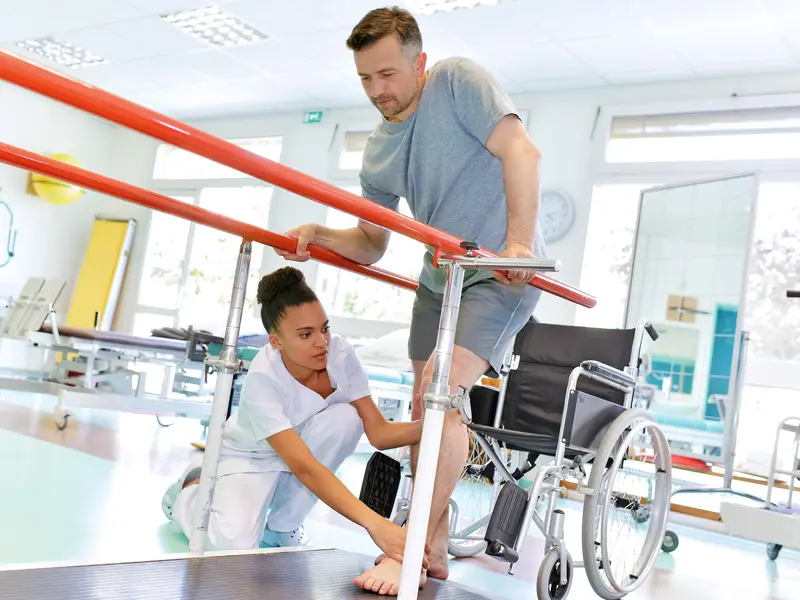 Specialized inpatient and outpatient therapy
At Baylor Scott & White Health, the rehabilitation and physical therapists here are dedicated to helping patients find the best way back from all types of injuries, illnesses, and acute and chronic conditions.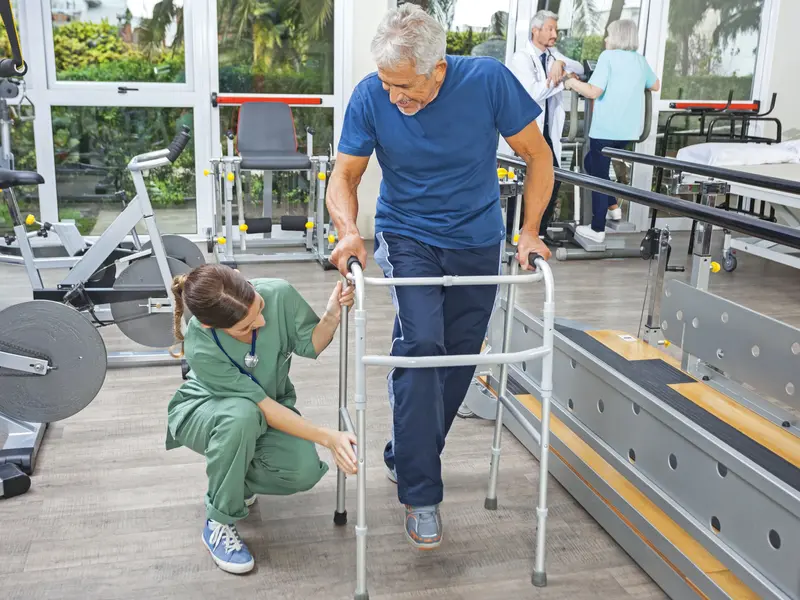 Conditions treated through rehabilitation
From sports injuries to stroke rehabilitation, our goal of the rehabilitation and physical therapists here is to use a comprehensive approach to returning you to a more active, healthful lifestyle. We treat numerous conditions in the areas of:
Musculoskeletal disorders
Neurologic disorders and injuries
Pediatric neurological and developmental disorders
Post-operative care
Sports injuries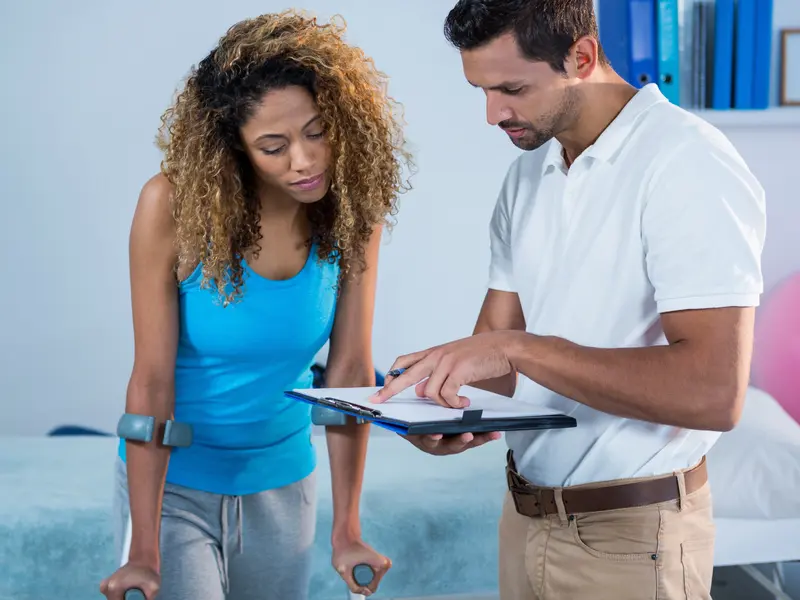 Rehabilitation services
Physical medicine and rehabilitation specialists on the medical staff, along with physical therapists, nurses, occupational therapists, speech-language pathologists, neuropsychologists, respiratory therapists and social workers, provide you with numerous nonsurgical treatment options.
Rehabilitation treatments and services include:
Adaptive equipment and assistive devices
Injections
Medications
Orthotics
Physical modalities
Prosthetics
Sports therapy