Nurse celebrates 45 years of service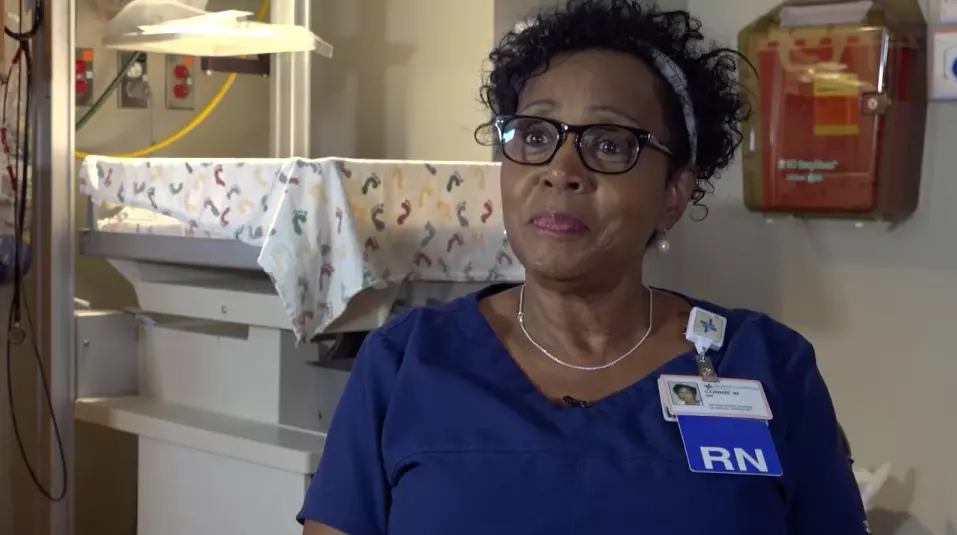 All Connie Warner wanted was a weekend job to help her get through college, but she ended up getting more than she bargained for. Forty-five years later, she's celebrating a milestone in an inspiring career of dedicated service at Scott and White Medical Center – Temple.
Connie, a registered nurse, has been working in the labor and delivery unit for more than 25 years. Before that, she was a health unit coordinator. All in all, she's spent 45 years selflessly serving patients.
But for Connie, it doesn't feel like it's been that long.
"It flies by so fast," she said. "When someone told me I've worked 45 years, I was like, 'You're kidding me. I've been here that long?'"
Connie felt drawn to the medical field because she's always liked listening to and helping others. In a previous role as a health unit coordinator, she saw the difference nurses made in their patients' lives and realized she wanted to do more. This experience sparked a passion that led Connie back to school to pursue her nursing degree and a career she has enjoyed every day since.
It all comes down to loving what she does. Connie still feels passionate about her career and said that each day as a nurse is a new and exciting learning experience.
"I truly enjoy what I do," she said. "I think whenever you find something you enjoy like I do, there's no need to go anywhere else. So I stayed here and made it my career, and I'm still passionate about what I do."
That passion has been evident to her coworkers from the start.
"I was a nurse in Labor and Delivery in 1980 and 1981," said Annilyn Donnell, RN, vice president of patient services at Scott & White Medical Center – Temple. "Connie was my health unit coordinator. I got to see her in the next 10 years become a licensed vocational nurse and then in another few years, she became a registered nurse."
Connie is grateful for her labor and delivery team. Nursing can sometimes be a difficult job, but her supportive, fun team helps make every day enjoyable.
"We all have a great time together," Connie said. "We all work well together, and I know that's important in any job. I'm just grateful."
Connie often runs into former patients in the hallways of the hospital. They'll stop her and say something like, "Hey, I remember you! You took such good care of me years ago when I had my daughter. Now she's here having her own."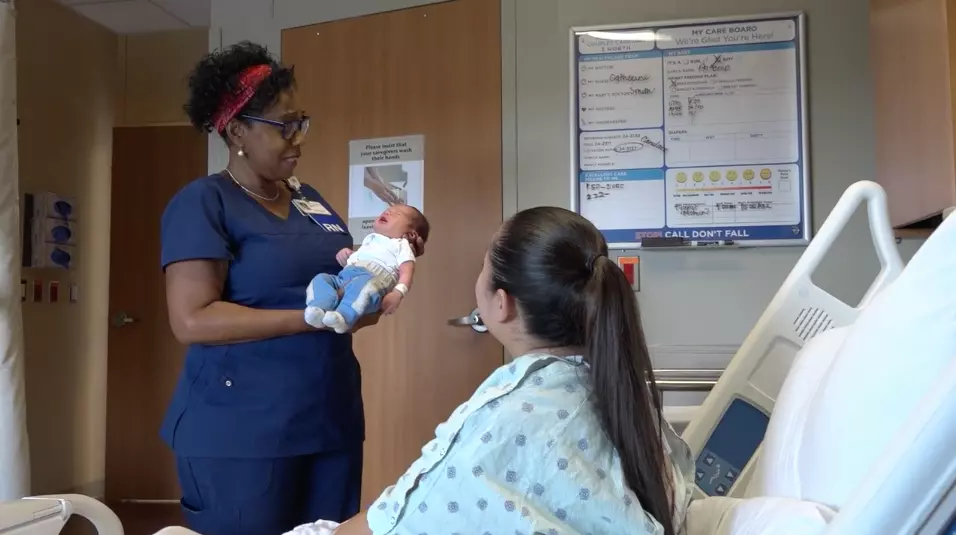 She enjoys catching up with them and takes pride in knowing that she played a role in that person's life. Over the years, she has cared for several generations of families.
To her fellow nurses, Connie is an encourager and an inspiration.
"It's a long time to be in the same department," said Donnell. "Connie has been the backbone of this organization. She has continued to grow and been a lifetime learner, and she's been able to share that with those that she orients to the unit. She takes care of moms and babies, and she brings her best to work every day that she comes in."
Over the past 45 years, there have certainly been changes in the nursing field, changes that Connie said make this field one full of opportunity and purpose. When she first started out as a nurse, nurses strictly handled bedside care, but now, she said the education and management possibilities are endless.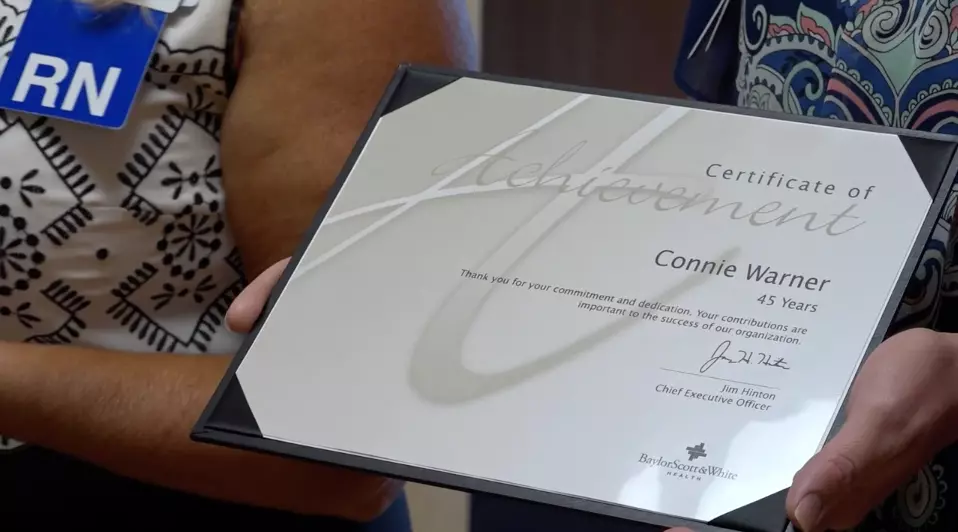 "With nursing, you're never stuck in one spot," she said. "Especially at Baylor Scott and White, I've seen nursing grow into something so much more than bedside care. The sky is the limit in this field. You can do so much good here."
After 45 years, Connie said what has motivated her to stay with Baylor Scott and White is the people, and the fact that she truly enjoys her job. There is never a boring day as a nurse, and being part of an organization dedicated to caring for others is always fulfilling.
Connie's advice to younger nurses? You can do it.
"Don't get discouraged," she said. "If you truly want to be a good nurse, you will be. Just give yourself that confidence and that drive. You have so much more knowledge than you realize but you don't know until you go out there and give it a shot."
Who knows? If you do give it a shot, you might end up like Connie one day — celebrating a milestone of service and still loving every day on the job. In the words of Connie's favorite phrase, "It ain't pretty, but somebody's gotta do it!"
Find a rewarding career in nursing with the Baylor Scott & White Health team.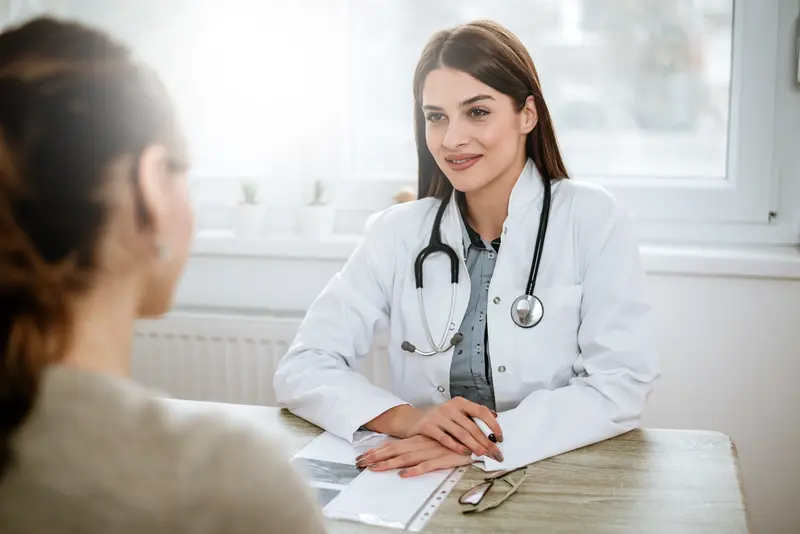 We make it easy.
Healthcare doesn't have to be difficult. We're constantly finding ways to make it easy so that you can get Better and stay that way.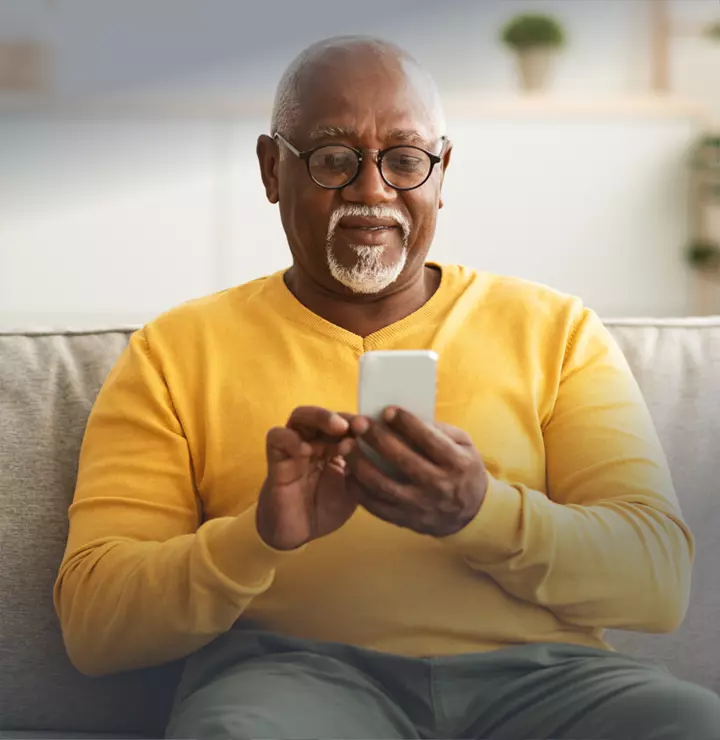 Better

tools make it easier
We all have different healthcare needs. Handle them your way with the MyBSWHealth app. Download the app today and take a hands-on approach to your healthcare.