Robotic heart surgery saves the life of teenage athlete
Ever since he can remember, 15-year-old Camden Thrailkill has been passionate about baseball and football. The high school freshman from Denton, Texas spends his days outside of the classroom honing his athletic skills as a member of his school's football and baseball teams. Year-round, the athlete dedicates endless hours to working out.
It's the never-ending commitment to the game that keeps Camden focused on his dreams: to play at the collegiate level.
It's that same dedication and love for the game that also saved his life.
"Outside of the flu, or a cold, I've never been ill," said Camden, the youngest of two children.
But a routine heart screening organized through his football team in August 2016 at The Heart Hospital Baylor Denton revealed he had an isolated cleft of the mitral valve, a rare, yet serious congenital heart defect.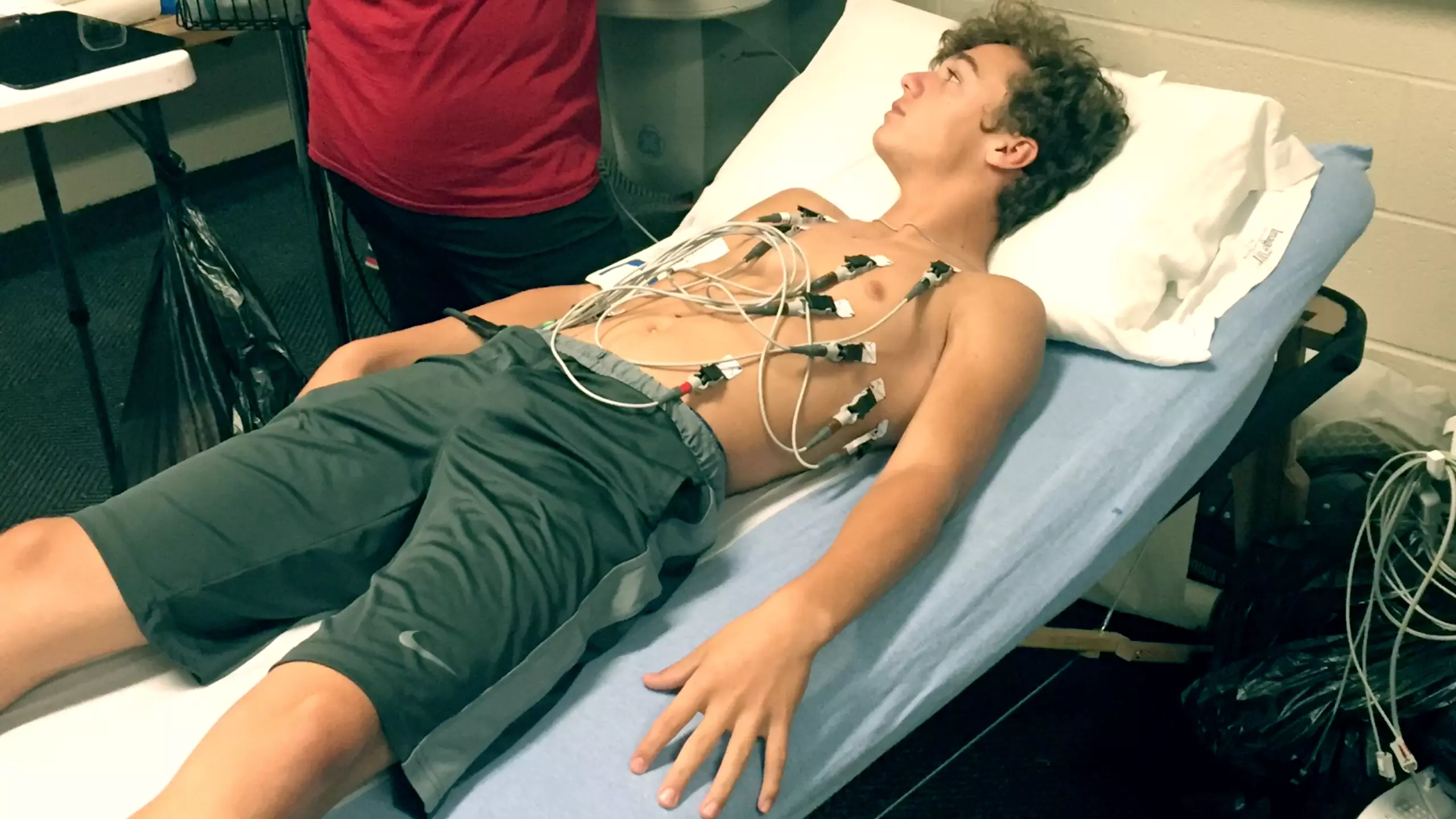 For Camden and his family, the news left them in complete disbelief.
"Not only was he symptom-free and always healthy, but he was born with this heart defect and it went undetected his entire life," said his mother, Liz.
To add to the shock of it all, Camden's family was told he would need a life-saving heart surgery immediately to repair his mitral valve.
Despite the frightening diagnosis, the Thrailkills believe the simple, non-invasive heart screening was a blessing in disguise.
Lifesaving Heart Screenings in the Community
Camden is one of 5,000 youth that have been screened for potentially life-threatening heart defects through the non-profit organization, Living for Zachary.
The Plano-based organization has partnered with The Heart Hospital Baylor Denton and The Heart Hospital Baylor Plano to provide heart screenings and to raise awareness of sudden cardiac arrest (SCA), an abrupt condition in which the heart stops beating unexpectedly, cutting off blood flow to the brain and other vital organs. SCA can cause death within minutes if a person isn't treated with a defibrillator, a device that uses safe levels of electric shock to restore normal rhythm to the heart.
Although SCA is a leading cause of death among adults over the age of 40 in the United States, it can also affect teenagers and young adults, especially athletes with congenital heart defects that go undetected.
Are you at risk for heart disease? Take the quiz.
Although SCA is a leading cause of death among adults over the age of 40 in the United States, it can also affect teenagers and young adults, especially athletes with congenital heart defects that go undetected.
It was the death of a young football player, Zachary Schrah that led to the establishment of the Living for Zachary organization. The seemingly healthy 16-year-old collapsed from SCA during football practice without warning or any signs. The Schrah family later learned Zachary died from a congenital heart disease called hypertrophic cardiomyopathy.
"I didn't want other families to experience the same loss and tragedy of losing a child," said Karen Schrah, who founded the organization in 2009 following Zachary's death. "I am dedicated to the kids we are helping and the lives we are saving."
What started as a gesture to commemorate Zachary's dream of becoming a doctor to help others, soon turned into an organization with a strong drive to prevent SCA deaths. This is done through community education and awareness events, heart screenings for youth 12-22, and the placement of 169 automated external defibrillators to youth-based organizations throughout the community.
The organization has also certified 627 people in American Heart Association Heart Saver CPR/AED course and awarded more than 87 student scholarships.
Undergoing Robotic Surgery to Repair the Mitral Valve
For the Thrailkills, the heart screening was priceless. It allowed Camden to get the cutting-edge treatment he needed to repair his mitral valve.
After reviewing the treatment options, his family decided to pursue robotic arm surgery, an advanced minimally invasive procedure that would allow Camden to get back on his feet quicker and would not jeopardize his long-term ability to play in sports.
The six-hour surgery at The Heart Hospital Baylor Plano took place last fall and Camden was discharged within a few days once inflammation around his heart subsided. Within three weeks, he was back at school, and within seven weeks, was able to begin workouts and resume his normal teenage life.
"I don't want to be known as a kid who had heart surgery," Camden said. "I want to be known as a kid who was successful in high school or who received a scholarship. My heart is never going to hold me back."
The Thrailkills and the Schrahs have become close, bonding over the scary, yet life-altering experience.
"Knowing that we've given Camden and others like him a second chance at life is so rewarding," Karen said. "It just reaffirms the importance of the work we are doing, more than I could have ever imagined."
And because of that — she knows her son Zachary would be proud.
If you are interested in participating in a heart screening, visit Living for Zachary to find a location near you.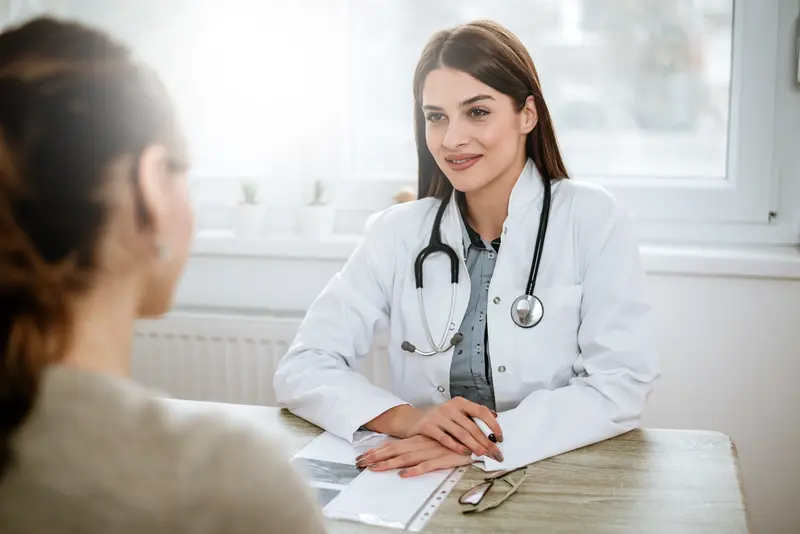 We make it easy.
Healthcare doesn't have to be difficult. We're constantly finding ways to make it easy so that you can get Better and stay that way.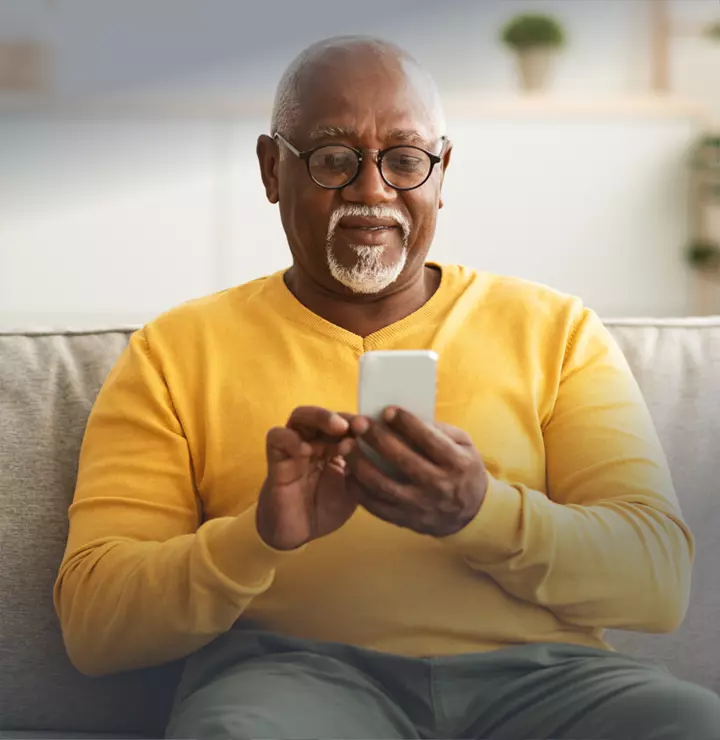 Better

tools make it easier
We all have different healthcare needs. Handle them your way with the MyBSWHealth app. Download the app today and take a hands-on approach to your healthcare.