Our team at Baylor University Medical Center has completed more than 1,000 heart transplants in Dallas, more than any other program in North Texas, and it was the first hospital in Texas to perform a heart transplant
The team of Dallas heart transplant specialists include transplant cardiologists and surgeons on the medical staff, certified heart failure nurses, transplant coordinators, dietitians, social workers and more. Our team of cardiac specialists aggressively pursues ways to save lives.
*Includes multiple organ transplants in heart-lung, heart-kidney and heart-liver.
Non-transplant treatment option
We offer advanced treatment options for patients who are not candidates for heart transplant or who are on a heart transplant list long-term.
A ventricular assist device (VAD) is a mechanical device used to take over the pumping function of the left ventricle.
A VAD may be needed when heart failure progresses to the point that medicines and other treatments are no longer effective. A VAD can be used as a bridge to transplant for a person who is waiting for a heart transplant.
Multiple listings for heart transplant
We understand that waiting for a donor organ can be stressful. According to the United Network of Organ Sharing (UNOS), nearly 50% of those on the heart transplant waiting list must wait more than five years from their listing date to receive a transplant.
At Baylor Scott & White, we know advanced heart failure is debilitating and the ability to receive a transplant as soon as possible after being listed is optimal, since it can make a difference in the patient's outcome and quality of life.
How do I rank on the national list?

Adult heart transplant candidates are listed according to six medical urgency statuses. Status 1 is the more urgent and Status 6 is the least urgent. While there are detailed criteria for each status, your medical condition is considered in determining your status.

What is an Organ Procurement Organization (OPO) and what do they do?

The Organ Procurement Organization provides education to the public about organ donation; works with hospitals in their specific region for organ procurement; and talks to families about the possibility of organ donation. Patients who are put on the national organ transplant waiting list will be associated with the OPO in their transplant center's specific region.

In Texas, there are three OPOs. Baylor University Medical Center is in the Southwest Transplant Alliance OPO. Life Gift and Texas Organ Sharing Alliance are the two other OPOs. Each state has one or more OPOs.

Can I be on more than one list?

Yes. When you are determined eligible for a heart transplant, you are immediately listed with the OPO assigned to your transplant program. You can also be on an OPO list outside of your region or even choose to transfer your care to another transplant center within your same OPO.

Are there advantages of being on more than one list?

Yes. If you are on a waiting list on multiple OPOs, you will have access to more donor pools. Some OPO waiting lists move more quickly than others based on organ availability; number of individuals on the waiting list; and the transplant centers within the OPO. Some programs may have different rules that affect their acceptance or rejection of potential donors, so average wait time for an organ may also vary.

If I transfer my care within the region, what will happen to my time on the list?

If you transfer transplant programs within the same OPO, your primary waiting time will transfer to the new center when you list there.

Will I need to be evaluated by each organ transplant center?

Yes. Each center decides who is a candidate for organ transplantation within their program and may have testing requirements. In contacting another program, you may ask which testing and results they may wish to review from the original listing program. You should also advise your primary center of your intention to multi-list.
Evaluation process for heart transplant
The transplant evaluation starts with a comprehensive review of your past medical history by a transplant cardiologist. You'll meet with the transplant cardiologist to discuss the nature and prognosis of your cardiac disease and determine if any other traditional treatments would be beneficial prior to consideration of a cardiac transplant. Certain cardiac tests may need to be performed that are different from prior tests you may have had with your cardiologist.
The next step involves determining if your body is well enough to achieve a successful outcome from a cardiac transplant. This also involves a lot of testing and consultations. A team of specialists including physicians, nurses, social workers, behavioral health professionals and transplant coordinators will meet to review your case and determine your best course of care and potential for listing.
What are the qualifying heart transplant criteria?
There are many clinical conditions that qualify for consideration for heart transplantation, namely advanced cardiac disease failing traditional therapies.
However, the rules for being listed for transplant and the ranking on this list are complex. The transplant team will review this information with you when appropriate.
Are there requirements for living near the transplant center?
One criterion for being on the transplant list is the ability to get to our facility within four hours. You can accomplish this by simply driving, arranging after-hours air flight capability or temporarily moving closer to the transplant hospital.
After the transplant, you must live within 50 miles of the transplant hospital for the first six to eight weeks. Baylor University Medical Center has a low-cost on-campus apartment, Twice Blessed House, where transplant patients and their families may live during this time.
Getting called for heart transplant
No matter how well prepared you feel, it is often still a shock to get the call. You will be notified that a suitable donor has been identified and matched to you. You will be instructed as to when to get to the hospital, often as quickly as possible, which is why there are distance limitations of how far away from the transplant center you may live. Simply have a to-go bag ready with simple necessities (sort of like preparing for the birth of a baby) and get to the center as directed.
Upon arrival there will be a flurry of activity—an IV will be placed, blood work drawn, X-ray taken, paperwork to fill out, visitation by several medical personnel, etc. Often, the initial time given to you changes since several transplant teams for each organ have to be coordinated to arrive at the same time to the donor. Simply take a deep breath, relax and try not to worry.
After a heart transplant
After the heart transplant surgery, the usual time in the ICU is one to three days and then four to 10 days on the transplant floor. The sicker and weaker you are going into to the surgery, the longer it will take to recover after the surgery, and some patients require a rehab facility afterwards for further strengthening. During this time, you will be closely monitored and educated as to the new medications and possible issues you may be facing after the transplant. You will receive a post heart transplant manual after your surgery.
After your discharge, you will be closely monitored by the entire transplant team, which includes the transplant cardiologist, advanced care practice nurses and coordinators. You will be given a specific schedule of visits, which will include blood work, chest X-rays, clinic exams and heart biopsies. The transplant team will send updates to your referring cardiologist and primary care physician. All of your medical care the first year will be under the transplant team.
After the first year, you will be returned to your primary care physician and you will see the transplant team less frequently. However, you will see the transplant team for your entire life with biannual checkups to monitor for any complications associated with life-long immunosuppression or rejection of the heart.
Returning to work
The appropriate time to return to work depends on several factors, including
How ill you were prior to your heart transplant surgery?
How long it takes you to recover after the surgery.
What type of work you are doing?
Once your incisions heal and you are feeling well, you will discuss this timing with your transplant team. Some are able to return to work in a matter of weeks, others could be months.
Your team wants you to return to work as soon as it is safe to do so. If you were on cardiac disability at the time of your heart transplant operation, this will remain in effect until one year after the transplant. After the first year, cardiac disability is no longer in effect and you could lose those benefits.
Medications
Immediately after your heart transplant surgery, you'll be started on special medications to maximize the survival benefit of the transplant. These are on top of the other medicines you have been taking for your non-cardiac conditions. Over the first year, your heart transplant team may adjust several of the medicines. You'll be weaned down or off some, and others may be increased.
Immunosuppressants—These medications are to help prevent a heart transplant rejection by suppressing your body's natural immune responses.
Antibiotics, antivirals and antifungals—These medications are to assist in preventing infections that you are more prone to since your immune system is weakened.
Vitamins and minerals—These medications help the body in the healing process and maintaining good health.
Cholesterol medications—These medications help prevent the development of coronary artery disease in your new heart.
Blood pressure medications—Most transplant recipients develop hypertension and thus require blood pressure medicines.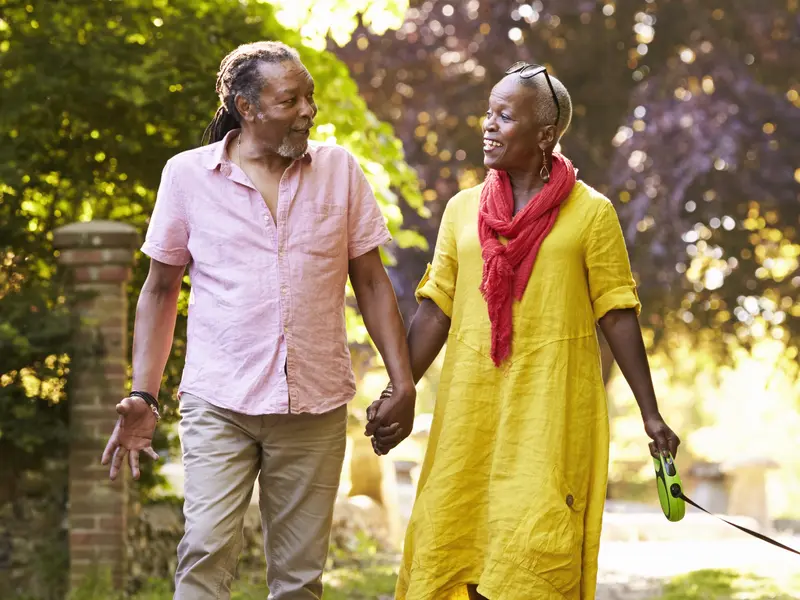 Possible problems after having a heart transplant
There is a long list of potential side effects from all of the medicines. The most common medication side effects following a heart transplant include

Tremors
Insomnia
Nausea
Diarrhea
High blood pressure

This occurs when your immune system reacts to your transplanted heart and tries to damage it. We are in constant surveillance for this problem with biopsies and specialized blood tests, so that most of the time, we find early rejection before symptoms develop or damage occurs. Early treatment is critical to successfully reversing rejection of the new organ. Do not try to treat your symptoms yourself. This is why staying with your follow-up schedule is so important. If a rejection is detected, your oral immunosuppression medications may be adjusted or you may receive additional treatments. This is most likely to occur in the first year.

Infections are a real risk due to your suppressed immune system. Some medications are given to prevent infections. Other times, we watch for early signs of infection and treat at that time. The greatest danger for this is the early months after transplant when your immune suppression meds are at their highest doses.

Cancers are a lifelong risk following a heart transplant, because your immune system is suppressed. The immune system is responsible for scanning our body for abnormal cells and now will be less able to do this. That is why you will have lifelong screening tests and see the transplant team for life to look for evidence of cancer early. Most cancers, when found early, can be treated effectively.
Heart transplant locations in Texas

Dallas
Baylor University Medical Center is an internationally renowned destination for heart transplant care in Dallas.

Temple
The heart transplant program at Baylor Scott & White Medical Center – Temple offers a full spectrum of services, from technological to emotional and faith support, in Central Texas.

Outreach locations
Teams of physicians, nurses and assistants travel to outreach clinics throughout Texas, delivering world-renowned transplantation medicine to an expanding network of communities.
Frequently asked questions about heart transplant
At Baylor Scott & White Health, we're here with you every step of the way during the heart transplant process. Find out more about what to expect.
Will insurance cover the cost of a heart transplant?

We have a financial coordinator who will help you and your family with financial-related questions or concerns regarding your transplant coverage.

What is the heart transplant waiting list process?

The transplant team will consider all the information from interviews, health history, physical exam and diagnostic test results when deciding if you are eligible for a heart transplant.

How long will I wait for a new heart on the heart transplant list?

Unfortunately, there is no way to predict how long it will take. Several factors, including blood type, body size, severity of illness and presence of antibodies, all play a part in the waiting time to receive a new heart.

Candidates are now listed according to six medical urgency statuses. Status 1 is the most urgent, and Status 6 is the least urgent. While there are highly detailed criteria for status assignments, several basic factors will be considered:

If you are on one or more advanced support devices requiring hospitalization, then you will have higher priority. If you are stable on a VAD or medications as an outpatient, then you will have lower priority.
Blood type O waits longer than other blood types.
Larger body size waits longer for an appropriately-sized donor.
Other medical conditions can also factor into your listing status.

We will list you on the heart transplant list in the applicable status.

What happens if I get sicker while I am on the waiting list?

Once on a transplant list, you will be followed regularly by the transplant team, and medical adjustments are often made. Sometimes hospitalization may be required, and moving up to a higher status on the transplant list can occur. Sometimes you can become too sick for transplant, and you would be inactivated (status 7). At that point, efforts to improve your condition to the point of medical stability will be attempted.

Each transplant center is located within a specific region served by a specific organ bank and a specific recipient list. Organs are offered by the organ bank to the facilities based on a complex national allocation system based on severity of illness, blood type and distance from the donor hospital.