Are flip-flops bad for your feet?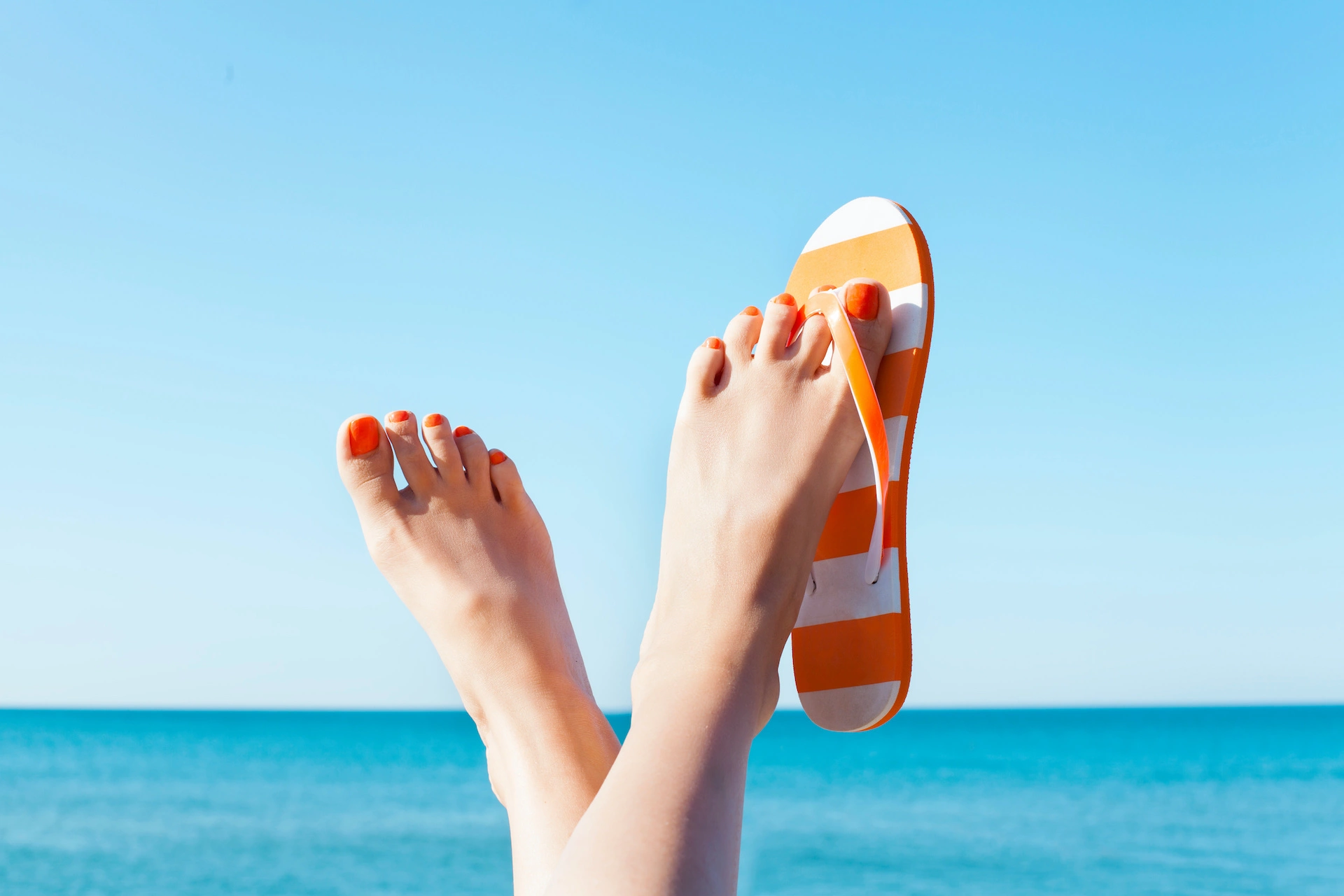 Flip-flops are not only a staple by the pool and in gym showers; they've become an easy, breezy shoe choice year-round and on every occasion.
While this beloved lightweight footwear allows your feet to breathe, medical experts say they may not be the best choice for your foot health.
What are the dangers of wearing flip-flops?
If flip-flops are your favorite type of footwear, you could be straining the muscles in your foot, especially if you're wearing them while exercising.
"Flip-flops use different muscles than athletic shoes because you're trying to keep the flip-flop on your foot," said John M. Devall, DPM, a podiatrist on the medical staff at Baylor Scott & White Clinic – Temple South Loop. "And that may mean you're going to be more prone to injury."
And if your foot is exposed, it could also be a health hazard. The openness of the flip-flop could pose a safety concern if you drop or spill something on your foot.
"Your feet also get really dirty if you're out walking around in them because they're not as protective as an athletic shoe," Dr. Devall said. "A lot of workplaces and restaurants won't allow people to wear open-toed shoes because of that reason."
Can you safely and cleanly wear flip-flops?
The simple answer: you really can't. The only way to ensure the health of your feet is to reserve your flip-flops for the beach, pool, spa and lounging around the house.
"If I could get all of my patients to wear their flip flops only while they're at home, they'd probably have fewer foot problems," Dr. Devall said.
Better footwear options than flip-flops
If you're looking for the convenience and comfort you get from your favorite pair of flip-flops, consider purchasing a pair of hiking sandals or another pair of open shoes that offer more protection and support.
"As long as you know how to wear them and you minimize the wear, then there shouldn't be as many problems," Dr. Devall said.
Tips for choosing the best flip-flops
If you still can't part with your favorite flip-flops, the American Podiatric Medical Association offers the following tips to avoid a flip-flop fiasco:
Do shop for a flip-flop made of high-quality, soft leather. Nobody likes blisters. Leather minimizes the potential for blisters and other types of irritation.
Do gently bend the flip-flop from end to end, ensuring it bends at the ball of the foot. Avoid flip-flops that you can bend in half, a signal that there's no support, which can affect your stability and lead to arch and heel pain. Instead, look for flip-flops with built-in arch support.
Do ensure your foot doesn't hang off the edge of the flip-flop. Proper fit matters. If your feet hang over the edge, you could trip or injure your toes.
Do wear sturdy flip-flops when walking in public spaces, such as pools, the beach, hotel and locker rooms. Walking barefoot can expose foot soles to plantar warts and athlete's foot.
Don't re-wear flip-flops year after year. Inspect older pairs for wear. If they show signs of severe wear, discard them.
Don't ignore irritation between toes, where the toe thong fits. Flip-flop straps can rub against your toes, leading to hard-to-heal blisters and possible infections.
Don't wear flip-flops while walking long distances. Even the sturdiest flip-flops offer little value for shock absorption and arch support.
Don't do yard work while wearing flip-flops. Always wear a shoe that fully protects your feet when doing outside activities such as mowing the lawn or using a weed-eater.
Don't play sports in flip-flops. Ditch the flip-flops for sports or long periods of walking, and never run in flip-flops. With nothing protecting or holding the foot in place, there's a considerable risk of injury to your foot or ankle.
Questions about foot care? Find a podiatrist near you.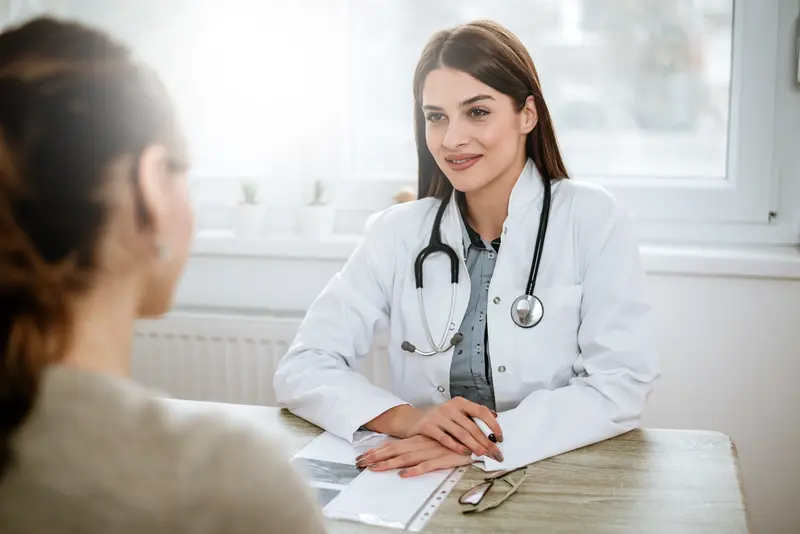 We make it easy.
Healthcare doesn't have to be difficult. We're constantly finding ways to make it easy so that you can get Better and stay that way.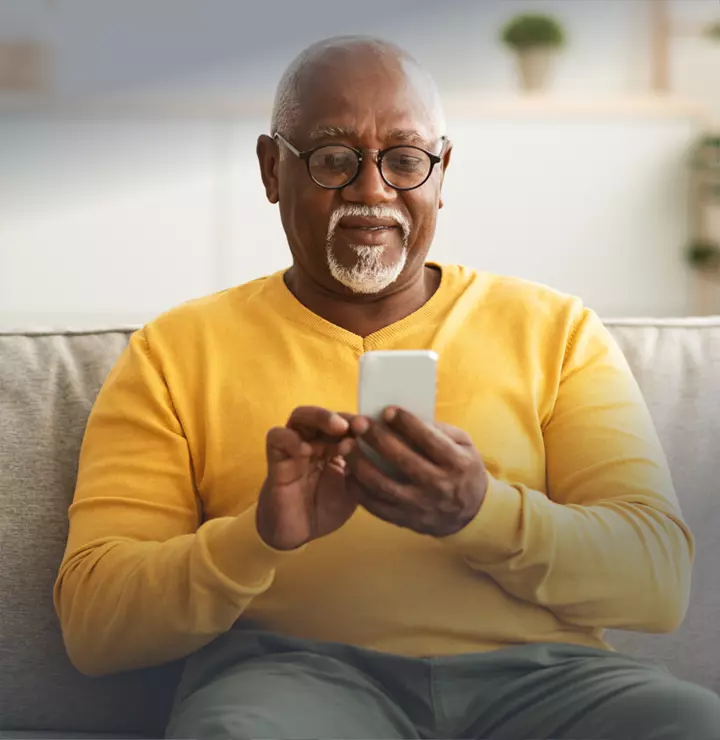 Better

tools make it easier
We all have different healthcare needs. Handle them your way with the MyBSWHealth app. Download the app today and take a hands-on approach to your healthcare.