With genetic testing, sisters take control of breast cancer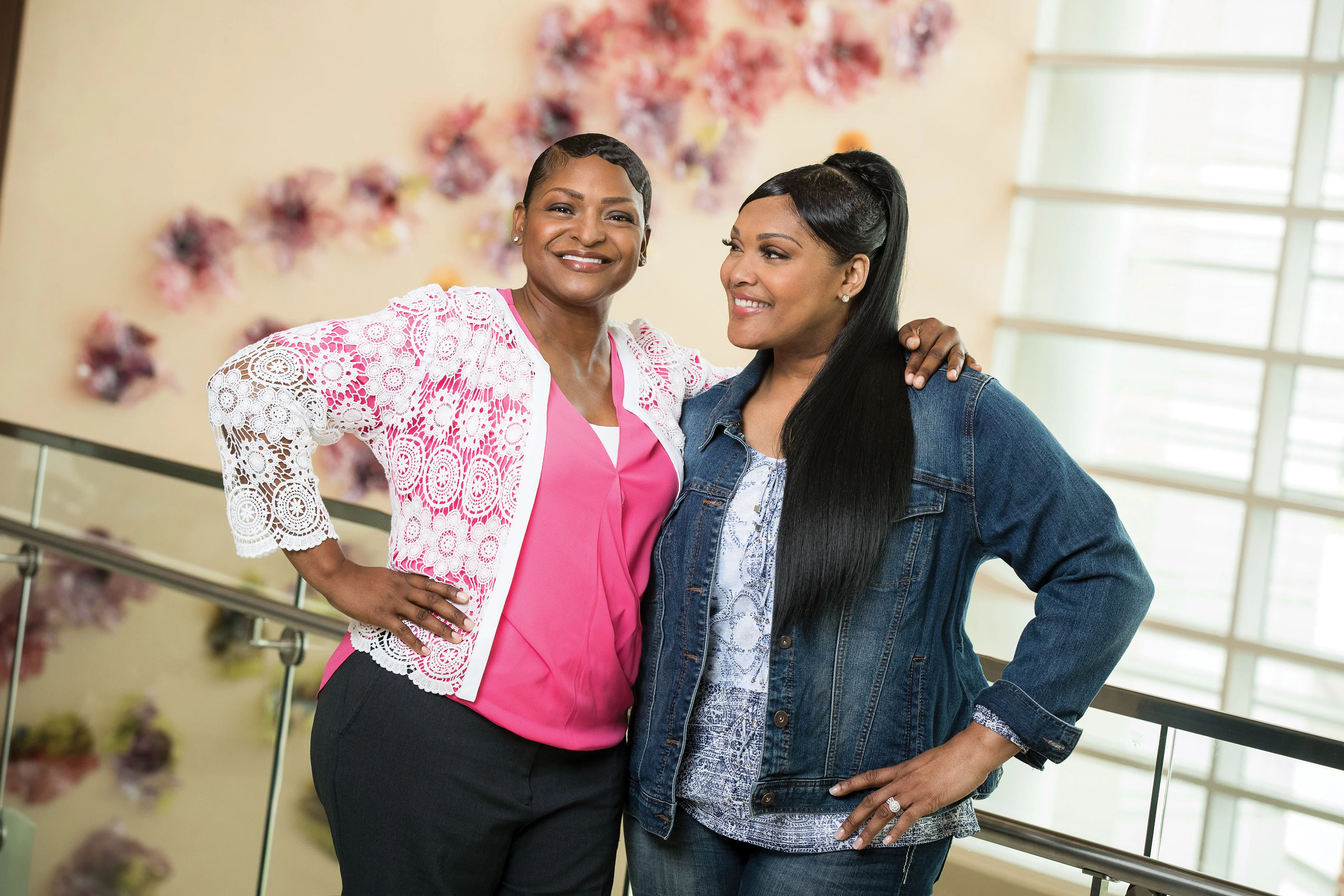 Diedre Lewis and her sister, Kimberly, were heading down an uncertain path in 2015. Diedre, then 44, was already undergoing treatment for cancer in both breasts when she started looking into how the disease ran through her family tree. She knew, of course, that her mother had breast cancer. Turns out, so did her cousin and an aunt. ­Then there was her grandmother. And her great-grandfather had pancreatic cancer.
Diedre's breast surgeon suggested a genetic test for the two sisters, which they decided to have done to help discover the reason behind the trend.
With the test results in hand, they began to understand that their family's disease was hereditary.
Both women tested positive for a genetic mutation in the gene ATM, making them more susceptible to breast and pancreatic cancers.
Discovering 'why'
Diedre and Kimberly's journey is increasingly common, as genetic testing becomes a more routine part of cancer diagnosis and treatment plans. Now, early on, oncologists might send their patients to genetic counselors to do a deep dive into family trees and determine what genetic mutations could be causing the disease among relatives.
A simple blood draw and a laboratory test can tell people which mutations they have and what diseases they might be at risk for. It can give people who have cancer the "why" behind their diagnosis.
Chelsey Burden, a genetic counselor at Baylor Scott & White Health, said she sees some people who are sent by a doctor after getting a cancer diagnosis. She also sees those people's relatives who have a family history but are cancer-free.
It can give people who have cancer the "why" behind their diagnosis.
"We're able to identify cancer early and prevent it sometimes," Burden said. "Once we know the results of the genetic test, we're able to tailor the screening and surveillance for each person, knowing his or her genetic information."
Acting on the information
People who test positive for genetic mutations have a few options. ­They can choose to increase how often they have cancer screenings. ­They can more aggressively treat a cancer they already have.
Or they can do what Diedre and Kimberly did. ­
The sisters had bilateral mastectomies, or surgical removal of both breasts, in October 2015 — Diedre on the 1st and Kimberly on the 30th.
Together, they adjusted to life with reconstructed breasts and did everything within their power to further reduce their risk. ­They ate healthier, exercised more and tried to manage their stress.
For Diedre, it was an easy decision to have the double mastectomy — she'd already gone through treatment once, and she knew the anxiety of twice-a-year mammograms and follow-up scans.
Kimberly, however, hadn't traveled that path. Her sister thought she might be too afraid to have the procedure proactively, when she'd never had so much as a scare. She was surprised, then, when Kimberly told her she would get the mastectomy.
"When you haven't been diagnosed, it's a whole other level of being brave," Diedre said.
Sharing their knowledge
Diedre and Kimberly are also thinking about the next generation of women in their family, including Diedre's 27-year-old daughter, Daundria, who plans to have the genetic testing. She has already told her mother that if she's positive for ATM, she'll follow her mom and aunt's lead and get a preventive mastectomy.
Rather than being burdened by the information the genetic testing revealed — that she and others in her family are more likely to get certain cancers — Diedre said it's a comfort.
"I'm relieved that I'm aware of this gene mutation, so I know what I have to do," she said, referring to the healthy, cancer-fighting habits she is adopting. "I see it as a battle. And I'm not going to lose."
Learn more about genetic testing and counseling services offered by Baylor Scott & White Health.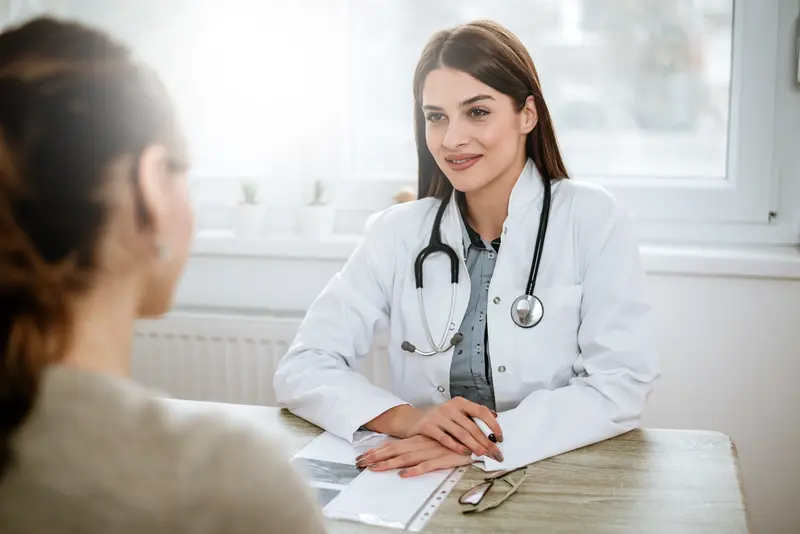 We make it easy.
Healthcare doesn't have to be difficult. We're constantly finding ways to make it easy so that you can get Better and stay that way.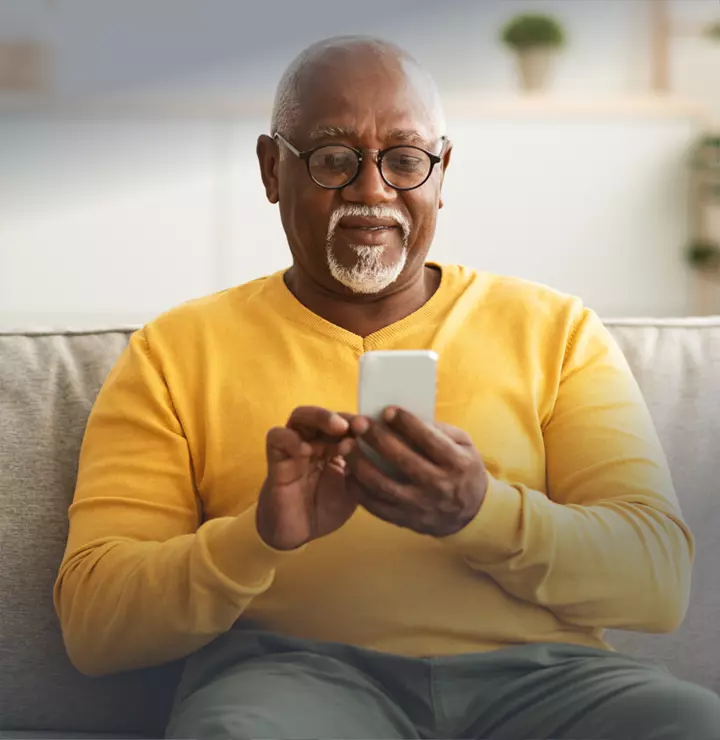 Better

tools make it easier
We all have different healthcare needs. Handle them your way with the MyBSWHealth app. Download the app today and take a hands-on approach to your healthcare.