Keeping family traditions alive this holiday season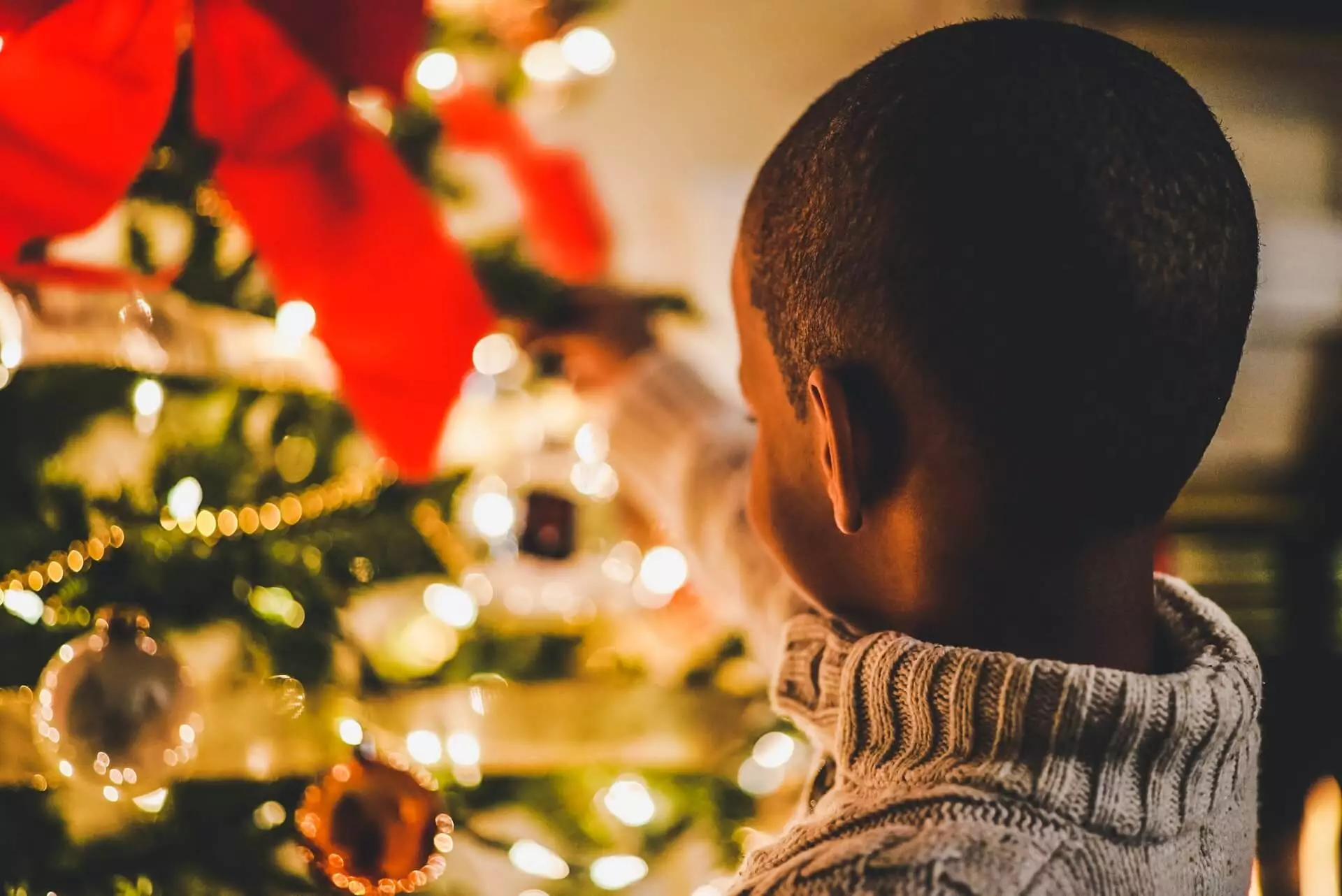 As we all continue to navigate the ongoing COVID-19 pandemic, holiday celebrations may still look a bit different this year. These winter months that are usually filled with excitement and anticipation may not feel quite the same for many of us this year—especially for our kids. While some activities have resumed thanks to the COVID-19 vaccine, not everything is back to "normal" just yet. Your children may be feeling anxious, disappointed or sad when they think about their upcoming holiday celebrations or when they realize they might not get to participate in their favorite festivities again this year.
You, too, may be struggling with some of these same emotions. Fortunately, with a little out-of-the-box thinking, it's possible to celebrate the holiday season and have fun while still keeping your family safe.
Preparing your family for the holidays during COVID-19
Per recommendations from the Centers for Disease Control and Prevention (CDC), the safest way to celebrate is at home with the members of your own household. When planning for the holidays, keep in mind all CDC guidelines and consider your family's risk level, as well as that of anyone you may be in contact with.
Regardless of your plans for the upcoming holiday season, be sure to prepare your children for what this year will look like for your family. Remind them that we are all doing our best to keep ourselves and each other safe and healthy.
If you decide to travel, be sure to wear a face mask, wash your hands frequently, maintain physical distancing as much as possible and follow any additional CDC holiday guidelines.
Make sure you and all members of your family who are eligible get the COVID-19 vaccine. If you're ready to schedule a COVID-19 vaccine appointment, you have a few options:
It's inevitable that some holiday plans will have to change this year. If your family normally takes a trip, your children may express feelings of disappointment, anger or sadness if you tell them you're staying home this year. Similarly, they may be confused why certain family members they were looking forward to seeing are not coming to visit.
Validate your children's feelings to help them feel heard and supported. You can discuss with them the reasons behind your family's decisions and engage them in creating different holiday fun while staying home.
7 ways to celebrate the holidays safely
For many of us, the holidays are filled with traditions we've grown to cherish over the years. While not all of those traditions will be possible this year, with a little out-of-the-box thinking, you can still get your family excited for this upcoming holiday season! Here are a few ideas to get you started.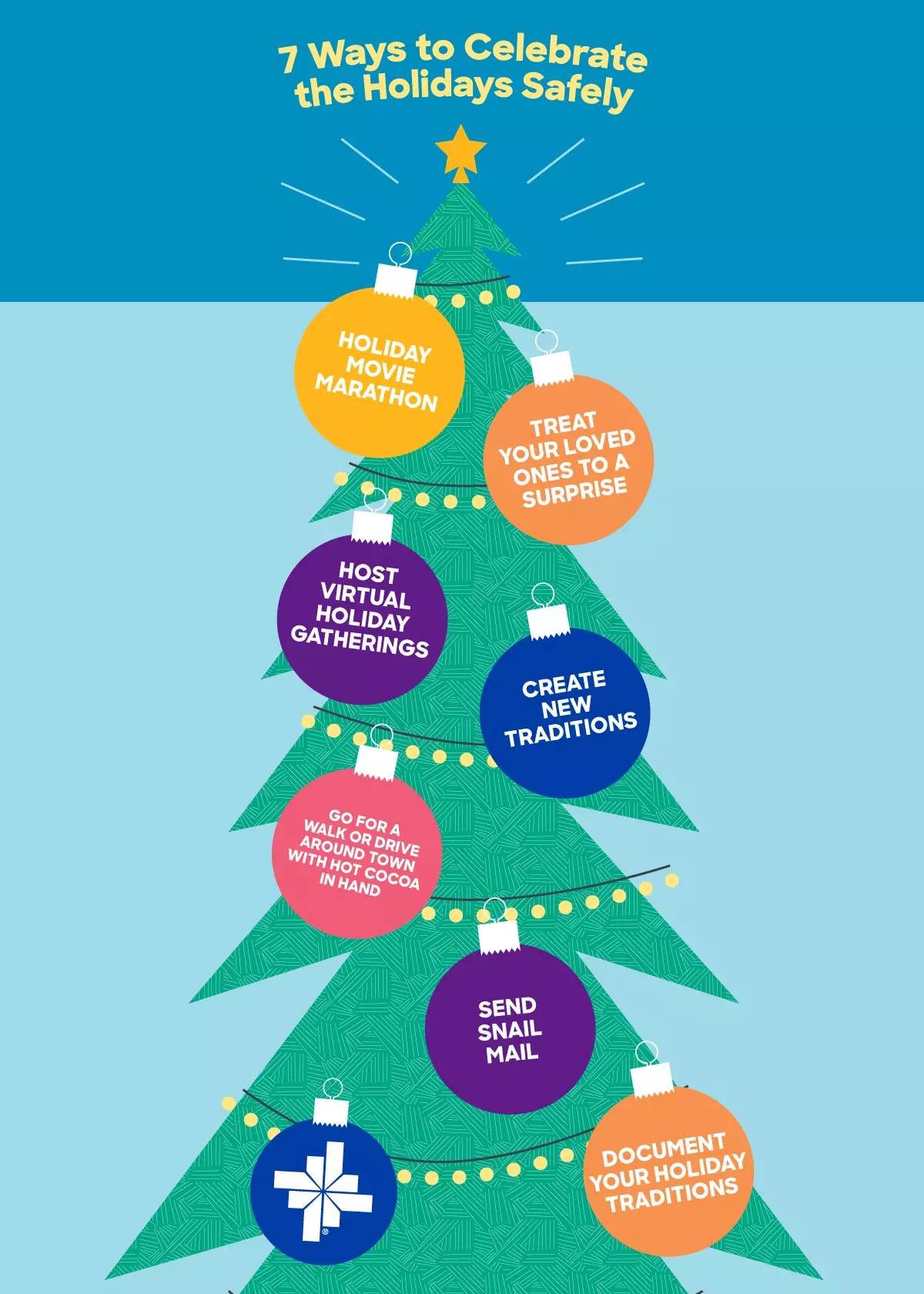 1. Send snail mail
Write letters or make a holiday crafts to send to grandparents or other family members your children were excited to visit but may not get to see this year. Encourage other family members to send your child some holiday mail, too!
2. Put others first
Prepare your children's favorite traditional family recipes together to share with neighbors. This is a great way to engage your children in thinking of others, especially for those who live alone or are isolated because of COVID-19. Your children may want to include some holiday crafts to share as well!
3. Go virtual
Have virtual dinners and gatherings with friends and family! This is a great way to maintain social relationships even if traveling doesn't make sense for you or a loved one right now. If someone isn't able to be there in person, make sure they're still included in the celebrations virtually.
You can also bring travel plans to life virtually. Plan a day or evening eating food, doing activities and listening to music specific to a certain destination. With some creativity, you can transport your family anywhere in the world!
4. Holiday movie marathons
Have a holiday movie marathon and watch your family favorites, or take a chance and try something you've never seen before. Make and enjoy favorite holiday snack recipes like chocolate dipped pretzel snowmen or my family's personal favorite, homemade trail mix. And be sure to wear comfy holiday PJs!
5. Take in the sights
Take your family on a walking or driving tour around town to see the sights. Be sure to pack hot cocoa to keep you warm.
6. Document everything
A creative idea to foster a relationship with family members your child was looking forward to seeing could be a photo journal or shared photo stream. Take photos of your holiday celebrations to share with family members and ask them to do the same.
Another fun way to mark this holiday season is by creating a "time capsule" of all the memories your family makes this holiday season. Save photos and little tokens from your activities, gather them in a container of some kind, and store it safely so you can look back on these special holiday moments.
7. Embrace your child's creativity
Ask your children what ideas they think would be fun and allow them to facilitate the creation of new holiday traditions! If the past couple of years have taught us anything, it's how much we so often take for granted. Let's not take anything for granted this holiday season—cherish each moment with your loved ones, near and far, and do what you can to keep each other safe.
Help your family and friends make an effort to recreate treasured traditions and keep your mind open to new ideas. You just might start a new tradition your family will enjoy for years to come.
Updated November 2021. Please refer to the CDC for the latest guidance on COVID-19.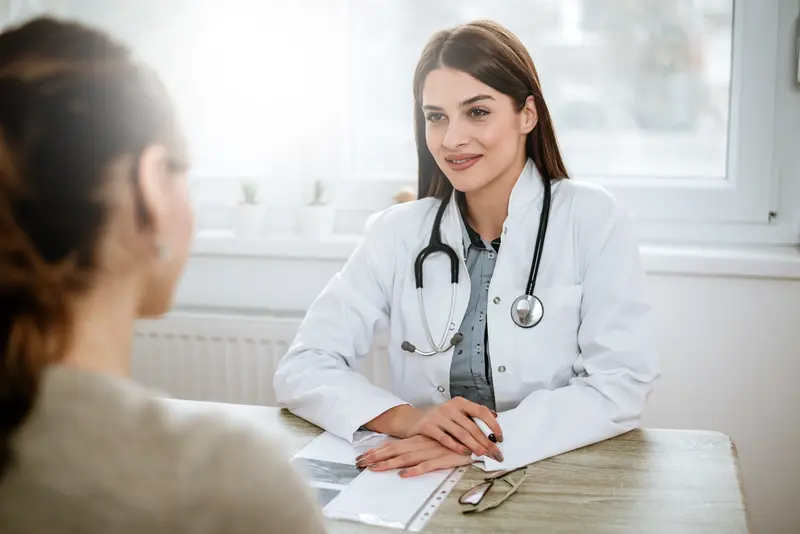 We make it easy.
Healthcare doesn't have to be difficult. We're constantly finding ways to make it easy so that you can get Better and stay that way.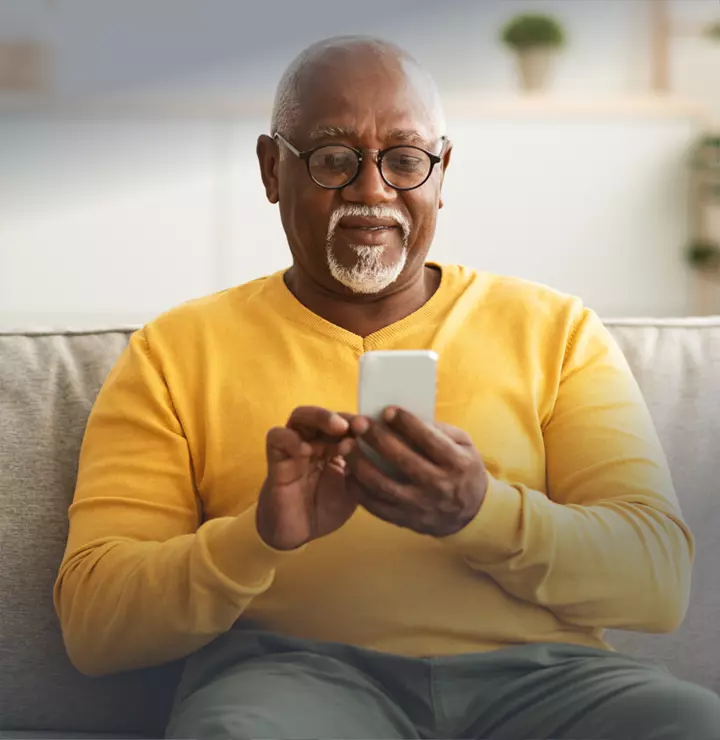 Better

tools make it easier
We all have different healthcare needs. Handle them your way with the MyBSWHealth app. Download the app today and take a hands-on approach to your healthcare.