Morgan's story: The widow COVID-19 left behind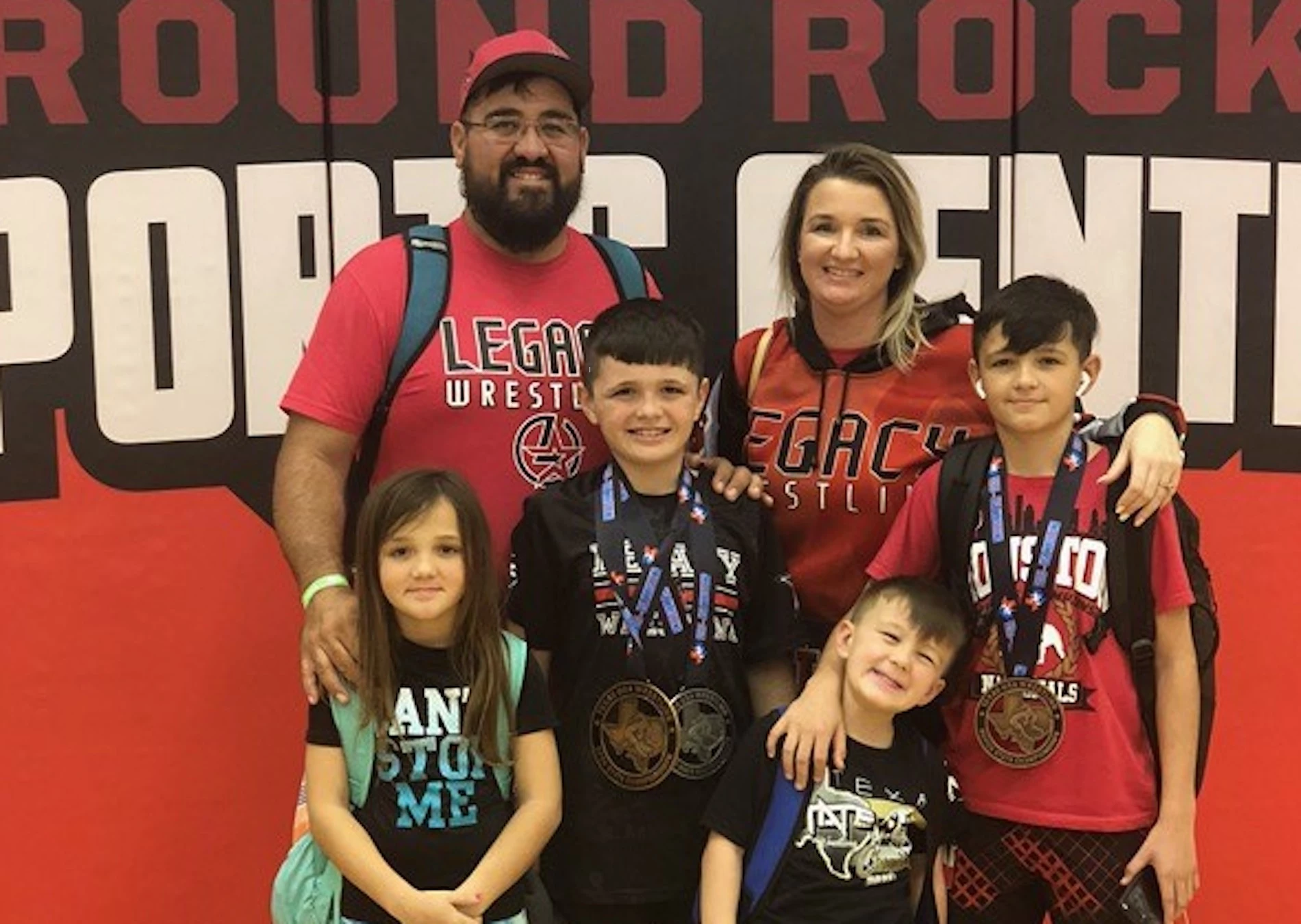 One day, at a Memorial Day fair in New Mexico, I met Clay. Whenever he would tell the story, he would always say, "I saw her across the field at the fair and knew right then that was the girl I was going to marry." With characteristic determination, he did just that.
That first day I met Clay, this is not how I thought our time together would end. With COVID-19, the goodbyes are abrupt and unexpected.
Vaccine hesitancy hits close to home for me now. Throughout those few heart-wrenching months, I had a few big takeaways. I encourage you to listen to the doctors because they see this every single day and understand COVID-19 better than most of us. Leave the politics out of your decisions about getting the vaccine and masking.
I have seen firsthand that COVID-19 is not about politics and being right or wrong—it is about life and death. So let me tell you about life with Clay.
Clay and I got married and bought a house in College Station. He worked for North Houston Pole Line, a job that caused him to travel often. Together, we have four kids—Logan (13), Trevor (10), Cassidy (8) and Joseph (5).
According to Clay's high school yearbook, his future goals included "I plan to…get a job, get married and have little Clays." Our kids are little Clays that remind me of him every day because they are spitting images of him. Clay's children were his absolute joy and pride. If you wanted to see his trademark big smile, all you needed to do was get him talking about his kids. Clay wanted to give them the best childhood they could ever imagine.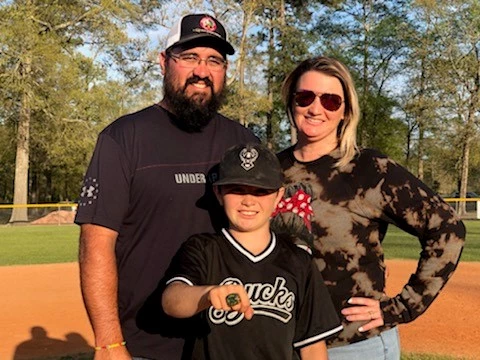 Clay was a family man. He constantly cheered on the sidelines of his kids' sports games in his booming voice. Clay loved sports because they taught fairness and leadership, which were values he wanted instilled in his kids. Clay was happiest being with friends and family in the outdoors. He could hold a conversation and tell a good story around a campfire, he loved hunting and fishing, and he looked forward to those kinds of trips with his dad. He could easily pull out one of the three or four rods and reels in the back of his truck wherever he was—whether it was a stream alongside the road, a lake in the back country or in the bays of the Gulf.
Beyond family and sports, Clay was an incredible leader at work. Those who worked with him attest that Clay was not only a leader, but a brother. He had your back. He chided you when you messed up, but he picked you up when you fell. People wanted to work for Clay because they knew he was there for them.
Most importantly, Clay lived by the saying, "It's nice to be important, but it's more important to be nice." Those who knew him well all have memories of Clay's kindness, the time he helped them out of a mess. Clay was just that kind of guy, and the kind of man the world so desperately needs today.
How COVID-19 forever changed our lives
At the end of June 2021, I drove to Angleton to spend the weekend with Clay where he was working. On June 23, I started feeling sick, and shortly after, Clay did too. I left Angleton and Clay stayed to work. He slowly started having trouble breathing, which alarmed us both, so on July 1, he drove back to College Station. He came home, took a nap and I bought an oxygen reader.
Once we realized his oxygen levels were below where they should be, we went to the hospital and Clay was admitted to the ER. I remember that day vividly. Clay sat on the edge of our bed at home crying, saying he did not want to die in the hospital alone. If you ever met him, seeing this sensitive side of Clay was rare.
I never thought he would not make it out of the hospital.
It seemed like my initial belief that he would recover was correct, because on July 7, the hospital called to tell me that Clay would go home on an oxygen tank soon. But that night, Clay had a panic attack in the hospital, unraveling all of his progress. The next day, the hospital asked me to stay in Clay's hospital room with him full time, so I packed my bags and began spending my days and nights in the COVID-19 unit with Clay.
In the ICU, Clay was in room eight. I walked past seven rooms and the majority of the time, there was a person on a ventilator in those seven rooms.
One of the doctors compared COVID-19 to the stock market because of the countless and unpredictable ups and downs. There were good days and bad days for Clay. At one point, Clay moved out of ICU, which gave us hope. However, on July 13, he went back to the ICU on a BiPAP machine.
On July 15, Clay and I said our temporary goodbyes as he was put on a ventilator and given medicine to help him remain unconscious. I told him he needed a few days to rest his body because his constant panic attacks affected his oxygen levels. I said that I'd talk to him soon.
While Clay was on the ventilator, I talked to one of his doctors, Dr. Ismail Salejee, about the COVID-19 vaccine. He told me the majority of patients on ventilators were unvaccinated, answered my questions about the vaccine and encouraged me to get vaccinated. I could see how the death that Dr. Salejee saw every day was weighing on him as he told me how the vaccine could prevent Clay's current circumstance.
Seeing Clay on a ventilator and knowing that the vaccine could make a difference, I left Clay's bedside to get the vaccine, taking Logan, our 13-year-old son, with me to get vaccinated as well.
Saying goodbye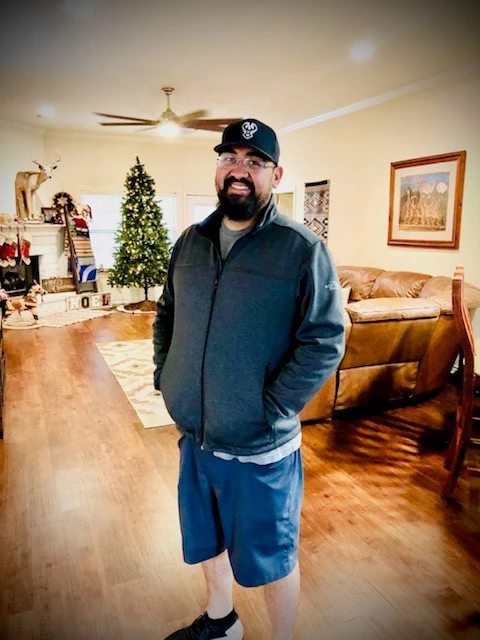 On August 21, the hospital called me to tell me that Clay's right lung had collapsed. They had done what they could and Clay had about 24 to 48 hours left to live. I quickly gathered up my kids and rushed to the hospital.
When we arrived to the ICU, the nurses took us a back route to Clay's room, so our kids wouldn't have to pass those seven other rooms lined with patients on ventilators. I did not want my kids to be in the ICU full of sick patients, but I knew it was important to give them a chance to say goodbye.
Clay passed at age 36, leaving Logan, Trevor, Cassidy, Joseph and I too soon.
The first couple of nights back home after he passed, I had trouble sleeping. I was used to listening to the nurses talking, the ventilator and the beeping. I often compare COVID-19 to a crummy rollercoaster ride that lasted weeks and weeks for me. I never want anyone else to experience the heartache my family went through this summer.
What happened to Clay doesn't have to happen to you or your family. I urge you to learn more about the COVID-19 vaccine today.
This story was contributed by Morgan Naha, Clay Naha's wife.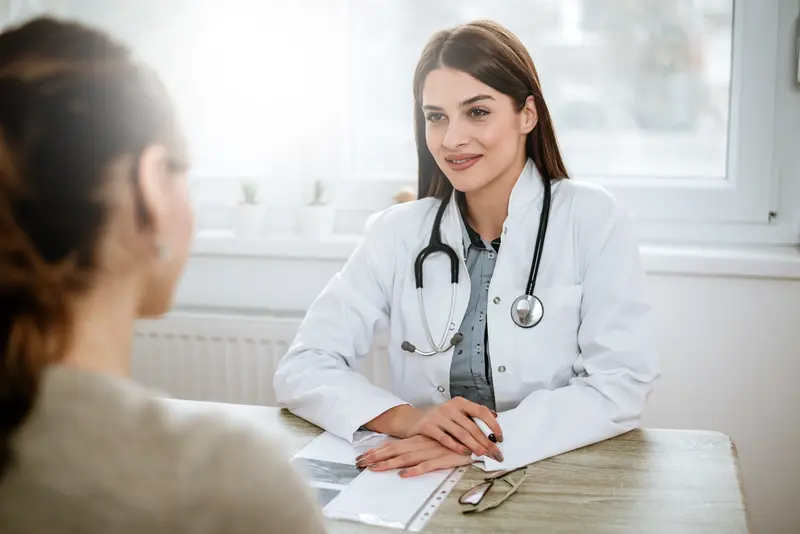 We make it easy.
Healthcare doesn't have to be difficult. We're constantly finding ways to make it easy so that you can get Better and stay that way.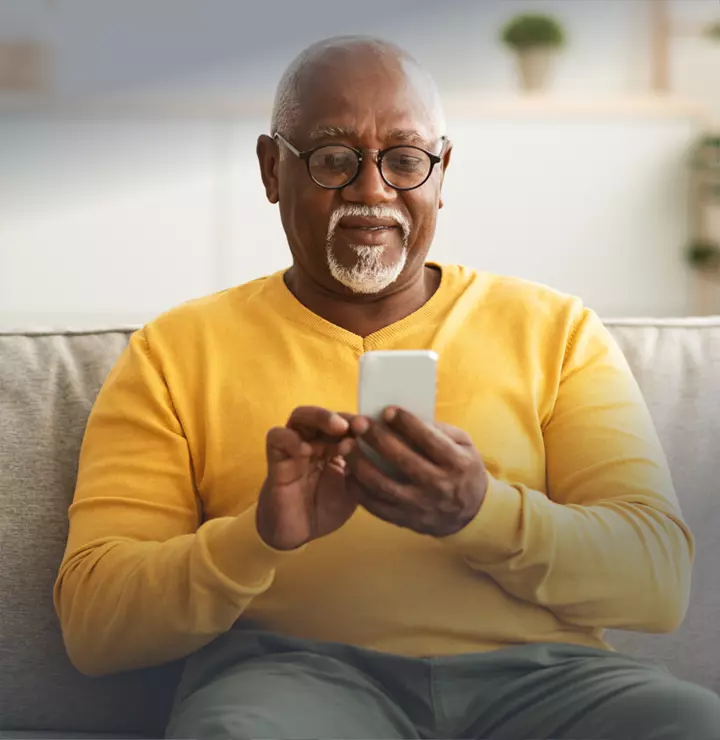 Better

tools make it easier
We all have different healthcare needs. Handle them your way with the MyBSWHealth app. Download the app today and take a hands-on approach to your healthcare.