North Dallas amputee's return inspires health care workers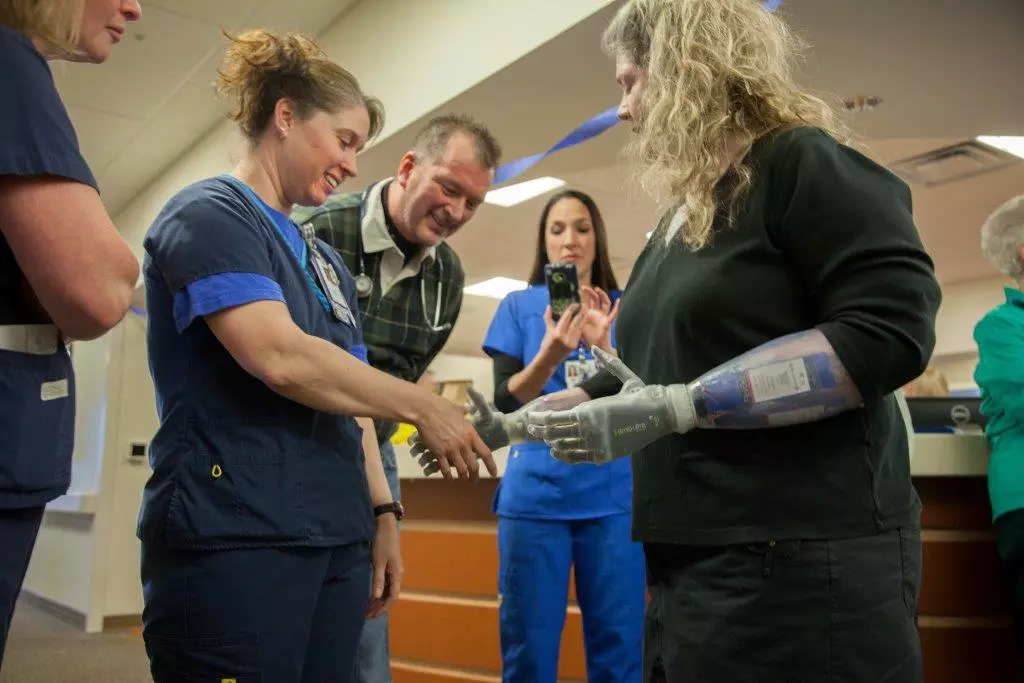 "She is absolutely the strongest woman that we have ever known."
Those are words people might reserve for a grandmother, mother, sister, wife, or close female friend whom they have known for a long time. In this case, though, those are the words that staff at Baylor Regional Medical Center at Plano used to describe 41-year-old Kathryn Kuehn – a wife, a mother of two and an unforgettable patient.
Kuehn recently paid a visit to the caregivers who saved her life at Baylor Plano, where her care began a year ago.
Last March, Kuehn – a Richardson resident – was admitted to Baylor Plano with a life-threatening infection. At first, her family didn't think she was going to make it. Her organs had begun to shut down, and she had developed a blood infection.
Due to the infection, her hands and feet were deprived of proper blood flow, which caused tissue to die. Kuehn was left with a decision: partial amputation of all four extremities or death. Thinking of her husband and young sons, it wasn't a difficult choice for Kuehn.
It was a grave decision, however–one that weighed heavily not only on Kuehn, but everyone involved in her care, including her physicians.
"Are we doing all the right things to this young lady, taking all these parts off," explained one of the physicians on the Baylor Plano medical staff who cared for Kuehn. "Is she going to be ok when she wakes up now that we've done all of this?"
A year later, it's clear that the answer is a resounding 'yes!'

Kuehn walked into the Baylor Plano ICU, where she spent three months recovering after having her hands and feet amputated. This time, staff was there to greet her in celebration with hugs, tears of joy and even a banner and cake.
After leaving the hospital last May, Kuehn spent two months in rehabilitation at Baylor Institute for Rehabilitation, learning to use prosthetic limbs and continues to receive outpatient therapy at the Baylor Tom Landry Fitness Center.
Hard work and determination helped make the Baylor Plano reunion possible. Although for Kuehn and the Baylor Plano ICU, it was more than a reunion. It was fulfillment of a promise she made to the staff, who had spent so much time caring for her.
"I remember telling her, 'I can't wait for the day you come back and walk in here and see us,'" said one choked up ICU nurse.
That wait is now over.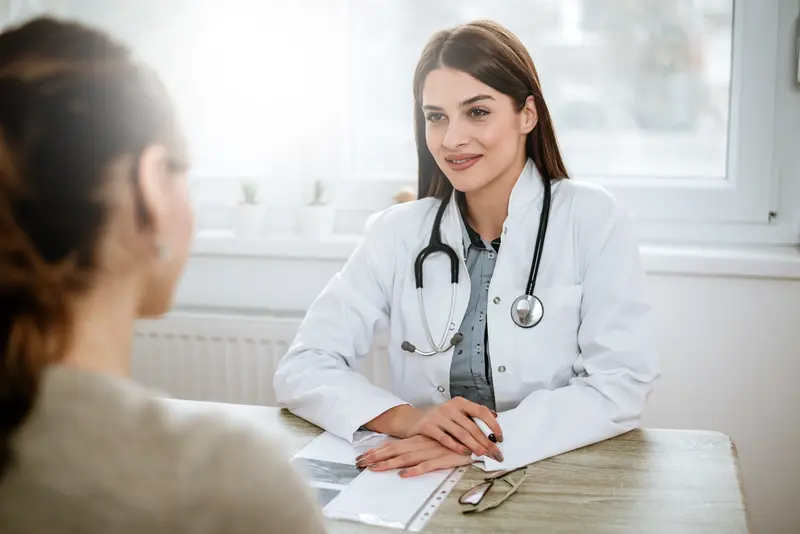 We make it easy.
Healthcare doesn't have to be difficult. We're constantly finding ways to make it easy so that you can get Better and stay that way.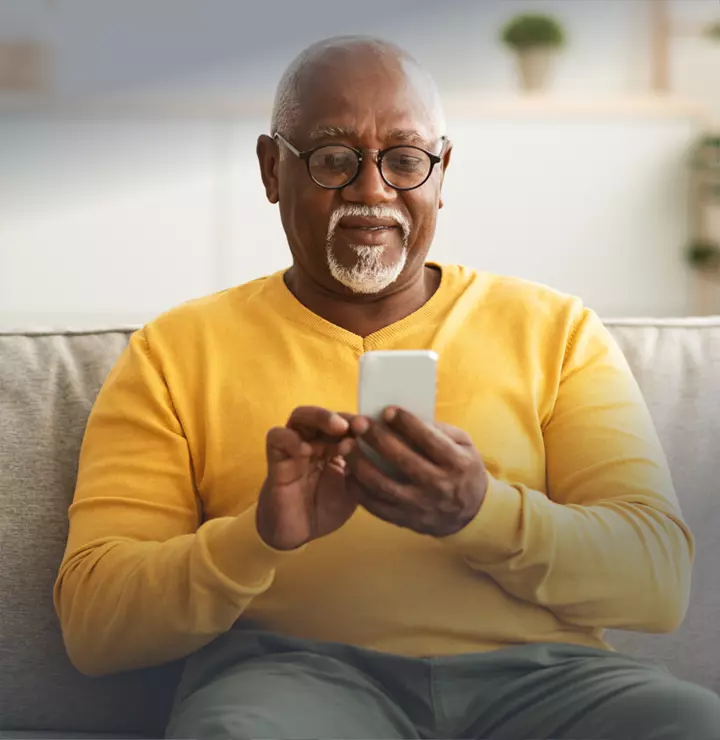 Better

tools make it easier
We all have different healthcare needs. Handle them your way with the MyBSWHealth app. Download the app today and take a hands-on approach to your healthcare.