Surviving diverticulitis: How a health scare transformed this CEO's life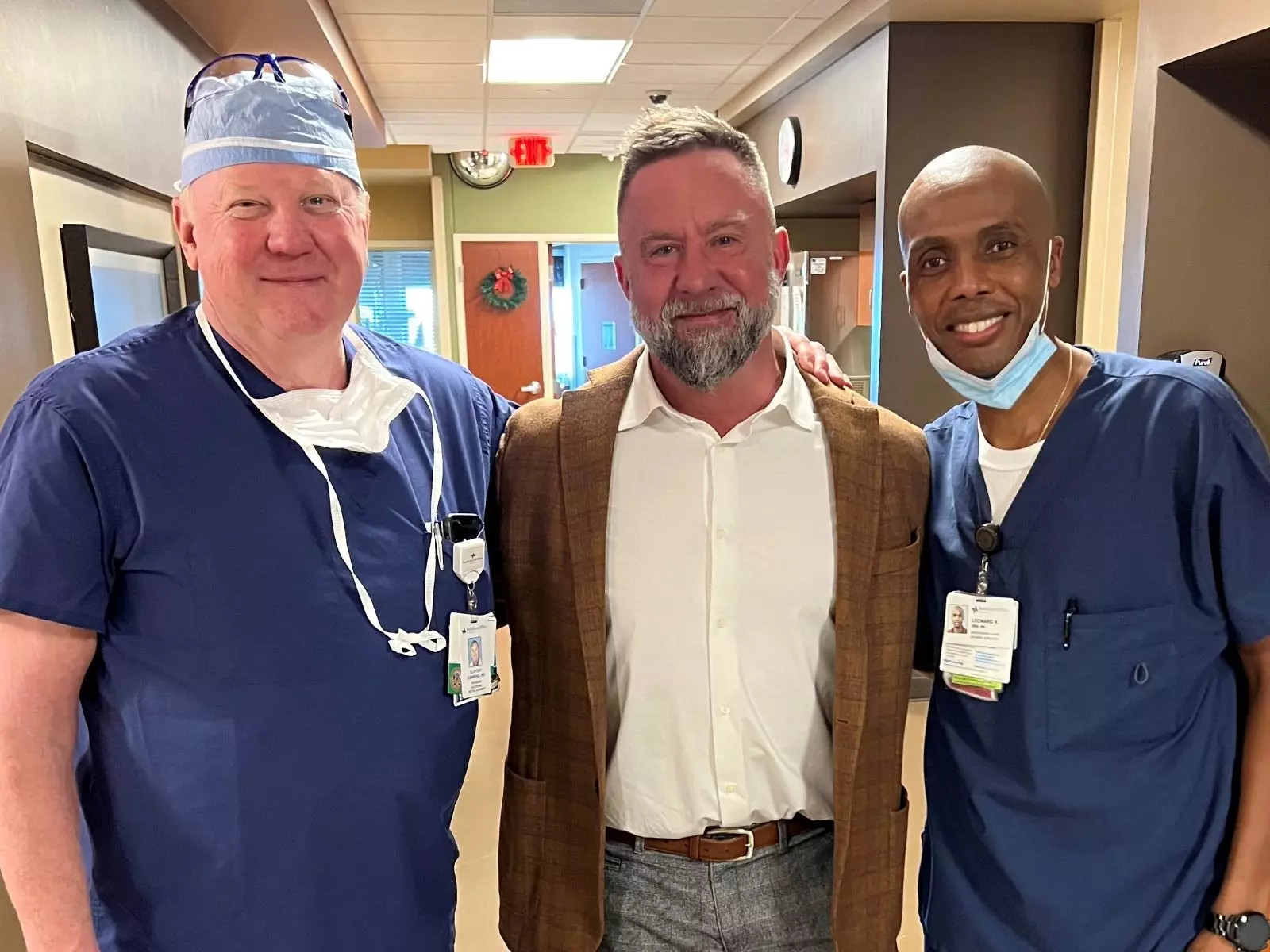 Matt Sauri thought he was in perfect health.
Matt, a sports enthusiast, had been injured in the past, but had always healed quickly. He also encouraged employees at his technology consulting firm to be active, providing an on-site gym, healthy snacks and other wellness amenities.
But on July 12, 2021, while Matt was visiting the Dallas-area office of his company, his life changed.
Just a few hours after he'd wrapped a promotional video shoot for a charity golf tournament his business was sponsoring, Matt, who'd never had any digestive illnesses, was doubled over with searing pain in his abdomen.
"It came on very suddenly, and it was absolutely the most painful thing I'd ever felt," he said. "It was sharp and dull at the same time. Most of all, it was just a constant flatline of extreme pain. It didn't subside."
'It's hard to describe how excruciating it was'
Matt didn't know it at the time, but his debilitating pain was caused by diverticulitis, an infection of small pouches of the digestive tract.
"It's hard to describe how excruciating it was," he said.
The symptoms of diverticulitis can vary in severity. One of the most common signs is abdominal pain, particularly in the lower left side. Other common symptoms include:
Fever
Nausea
Vomiting
Changes in bowel habits, such as diarrhea or constipation
Bloating
A feeling of fullness
Mild diverticulitis can resolve on its own. Doctors sometimes prescribe antibiotics to fight the infection, along with other medications to help relieve the symptoms.
"A lot of people don't even know they have diverticulosis," said Clifford Simmang, MD, a colon and rectal surgeon and one of Matt's doctors.
Diverticulosis occurs when the inner layer of the digestive tract pushes through weak spots in the outer layer, forming tiny pockets. When these pockets become inflamed, diverticulitis develops.
Matt's case, however, was severe. He was rushed to Baylor Scott & White Medical Center – Grapevine, where he was admitted with a 10% chance of survival. Dr. Simmang described Matt's case as one of the worst he'd ever seen.
But after two months in the hospital and surgery to remove part of his colon, Matt left the hospital—60 pounds lighter and grateful for a new start on life with his wife and children.
Cutting the risk of diverticulitis
According to a study by the Mayo Clinic, the incidence of diverticulitis went up by 50% between 2000 and 2015. Healthcare providers say the number of cases has continued to increase since, with a significant rise in the disease among people in their 30s and 40s, although those over 50 years old are still at highest risk for diverticulitis.
It's not certain what triggers diverticulitis, but one possible cause is diet. A diet low in fiber and high in processed foods is believed to be a significant risk factor for diverticulitis. According to Dr. Simmang, other risk factors can include:
Obesity
Smoking
Age
Lack of exercise
Excessive use of some anti-inflammatory medications, including over-the-counter pain relievers such as ibuprofen (Advil, Motrin IB, etc.) and naproxen sodium (Aleve)
Doctors suspect the ibuprofen that Matt took for sports injuries and his low-fiber diet may have played a role in the development of his case of diverticulitis.
"Anti-inflammatories are great drugs," Dr. Simmang said. "Take them when you need them. But their chronic use will put you at higher risk for having an episode of diverticulitis."
'They taught me how to live'
In the months after leaving the hospital, Matt made some lifestyle changes to help reduce his risk of a recurrence.
"I've learned to pay a lot closer attention to what's going on with my body, especially from a digestive point of view," he said. "Also, I use Ibuprofen much more sparingly than before. I also make it a point to do better with having a much more intentional approach to diet—ensuring balance between proteins, fibers and healthy fats."
He also makes it a point to have regular colonoscopies, which can help doctors identify problems that could lead to diverticulitis.
Matt hopes sharing his story will help others avoid going through what he did. He said he is deeply grateful to Dr. Simmang and the other doctors, nurses and medical staff who cared for him.
"They saved my life," he said. "But more than that, they taught me how to live."
Talk to your doctor about ways to lower your risk of diverticulitis.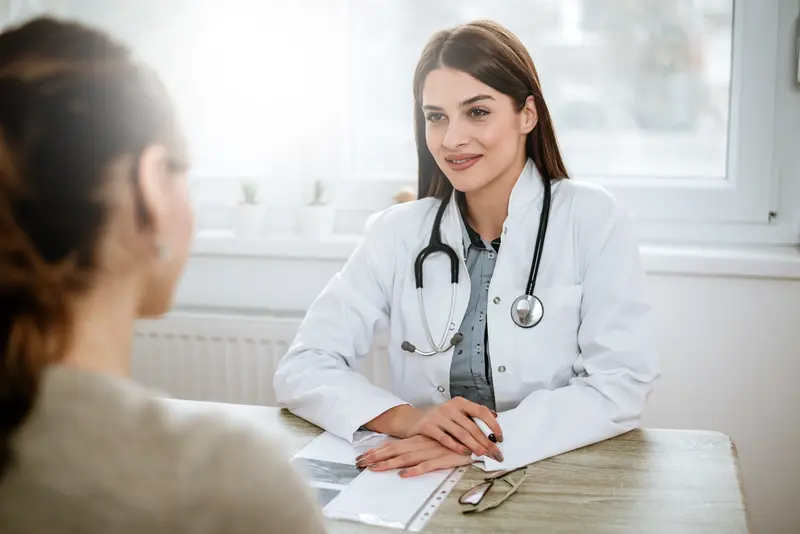 We make it easy.
Healthcare doesn't have to be difficult. We're constantly finding ways to make it easy so that you can get Better and stay that way.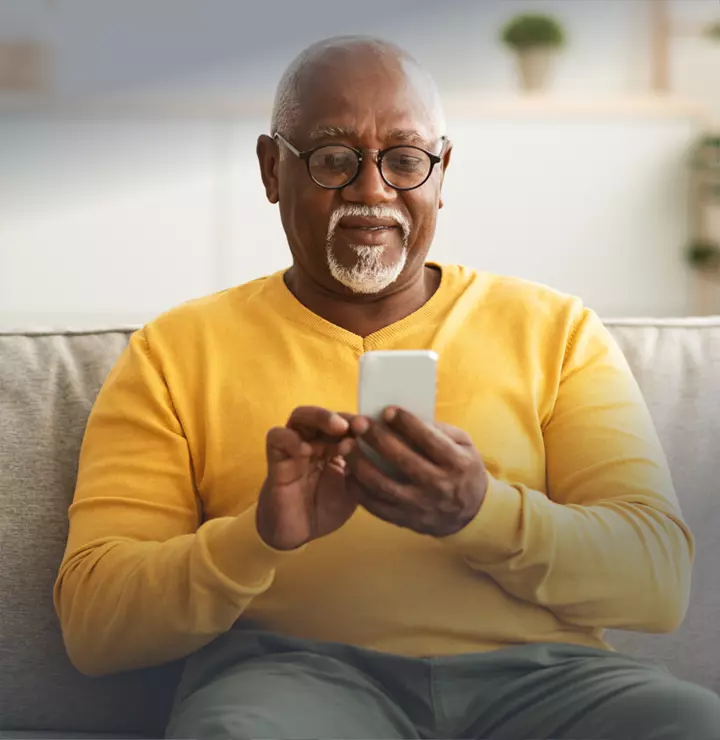 Better

tools make it easier
We all have different healthcare needs. Handle them your way with the MyBSWHealth app. Download the app today and take a hands-on approach to your healthcare.