What is a primary care physician and why do I have a care team?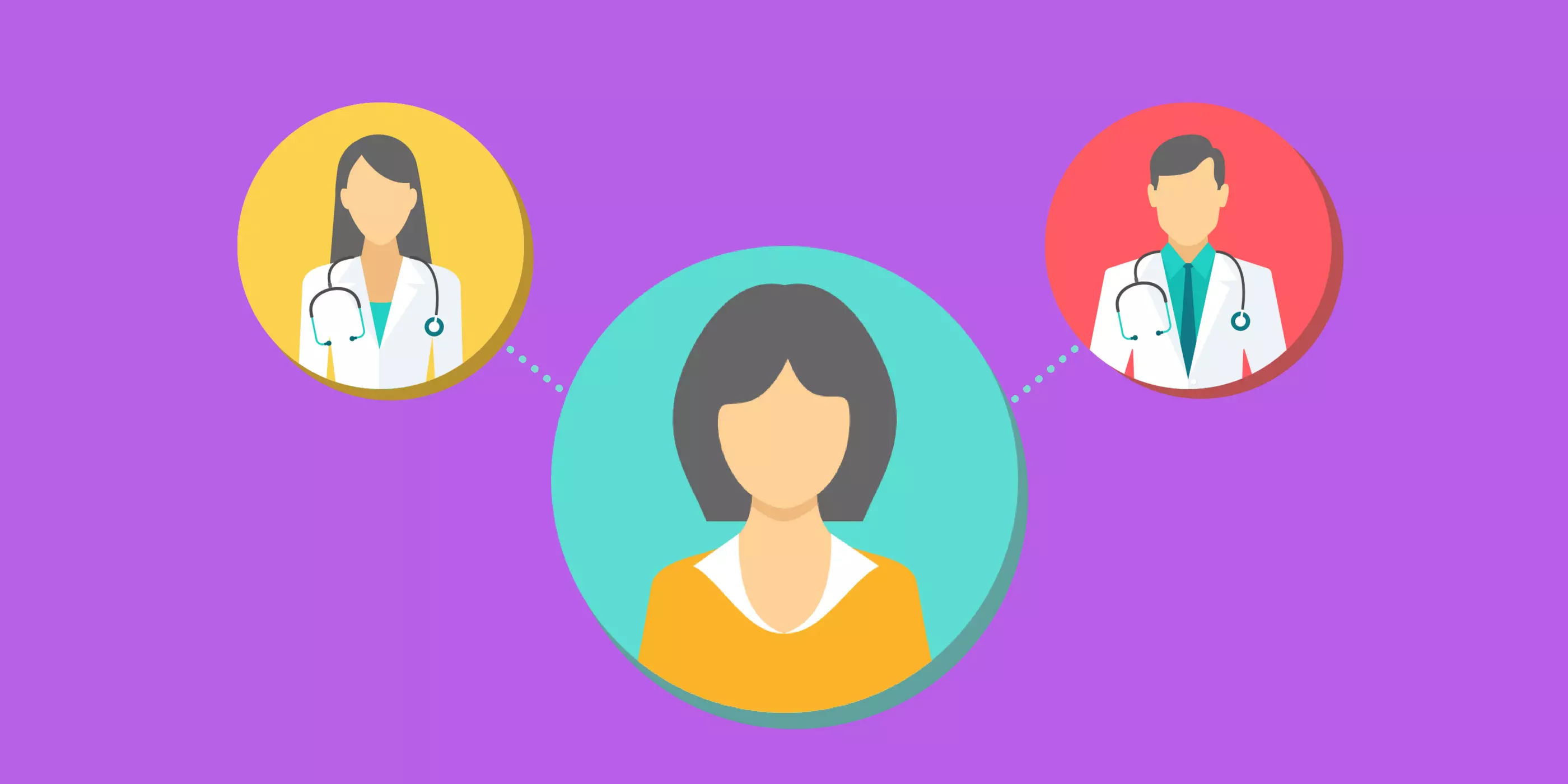 A primary care physician, or primary care doctor, is your first stop when you are sick or in need of healthcare services —including your annual physical, immunizations, prescription refills, cold or flu symptoms, a sore throat, minor injuries, back pain or even suspected broken bones. Your primary care doctor promotes your overall well-being and makes sure you are up to date on your preventive health services such as mammograms or colorectal screenings.
Your primary care physician also plays an important role in managing chronic conditions like diabetes, high blood pressure, high cholesterol or congestive heart failure.
Especially when it comes to chronic conditions, your primary care doctor is the one who provides the frequent monitoring and consistent voice in your care.
As your main doctor, a primary care physician is your "health quarterback" — responsible for coordinating all your healthcare needs across all sites of care, including recommending you to specialists, admissions to the hospital or when recovering after surgery.
Selecting a primary care doctor is an important first step in managing your health, and a primary care physician can go by many names.
What are the different types of primary care physician (PCP)?
There are several different types of physician that may be identified as a primary care physician. The most common are Family Medicine, Internal Medicine, Pediatricians and Obstetricians/Gynecologists (OB/GYN).
Family Medicine: Family Medicine physicians treat patients of all ages, from newborns to the elderly.  They treat a wide variety of conditions and often treat ailments you might think you'd need to see a specialist for, like sports injuries or some women's health needs.
Internal Medicine: Think of an internal medicine doctor as an "adult medicine doctor." Internal medicine doctors typically treat adults and specialize in the prevention, diagnosis and management of disease and chronic conditions.
Pediatrician: Pediatricians are doctors who manage the health of your child, including physical, behavioral and mental health issues. They're trained to diagnose and treat childhood illnesses, from minor health problems to serious diseases.
Obstetricians/Gynecologist (OB/GYN): A gynecologist is a doctor who specializes in women's reproductive health. Obstetricians care for women during their pregnancy and just after the baby is born. They also deliver babies.
Primary care physicians and their care team
I'm sure many of you reading this have tried to book a same-day appointment only to find out that there are no appointments available with your doctor. You have probably been told that if you are willing to see his/her physician assistant or nurse practitioner, they could get you in for a visit.
I realize that some patients may feel they are not getting first rate service when they see only an assistant, but overall feedback from patients indicate that visits with a physician assistant or nurse practitioner were just as thorough. Patients felt they got the care they needed when they needed it.
So what exactly is a "care team" and why do some primary care doctors use them?
With the onset of the Affordable Care Act in 2010, the value placed on primary care increased significantly. The primary care doctor has now become the principal care manager for patients — providing services ranging from routine care to taking care of patients with one or more chronic conditions.
Much of the work of a primary care doctor has expanded far beyond its traditional scope. With this extra work came long hours and, in some cases, increased stress. To better accommodate this shift in responsibility, some (but not all) primary care offices have implemented care teams and incorporated their services into the doctor's workflow.
When seeking care in a primary care practice you may likely be seen by physician assistants, nurse practitioners, medical assistants and/or licensed vocational nurses. All members of the team work together to assist your primary care doctor in caring for your needs.
Meet the members of your care team
Physician. Your primary care doctor is your health quarterback or team captain. He/she will direct and coordinate your care, making complex decisions in diagnosing and treating your health issues.
Advanced Practice Provider (APP). Your APP is a nurse practitioner or physician assistant licensed to practice in the state of Texas who acts under the authority of your doctor. Your APP partners with your doctor to provide you with preventive, chronic and acute care.
Registered Nurse (RN). Your registered nurse will be instrumental in managing your overall health. Your RN will assist with medication management, disease education and explanation of test results.
Medical Assistant (MA). Your MA will help to ensure you receive needed prevention and screening tests. Your MA will help you on the day of your visit and may contact you between visits.
Clinical Social Worker. Your clinical social worker will help you with the number of barriers that may keep you from achieving your health goals. He/she can provide counseling or put you in contact with community resources that can help you with behavioral health and/or social issues.
Don't have a primary care physician? Start a relationship with a doctor near you today.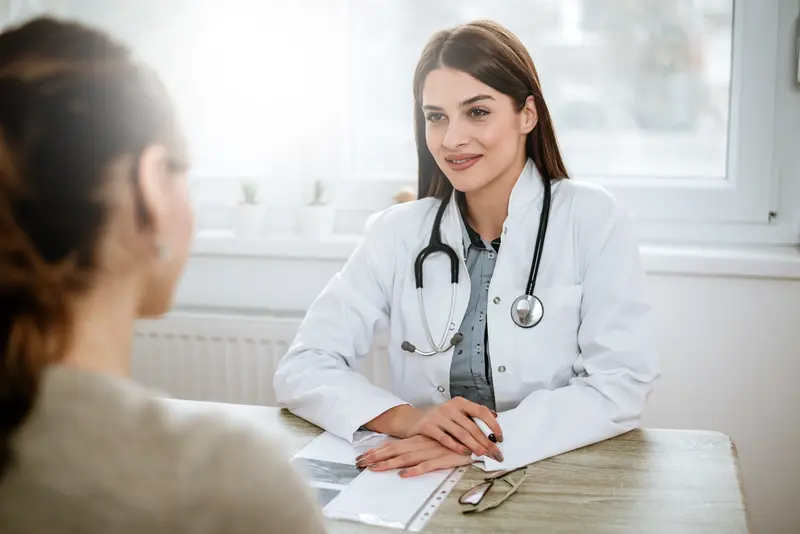 We make it easy.
Healthcare doesn't have to be difficult. We're constantly finding ways to make it easy so that you can get Better and stay that way.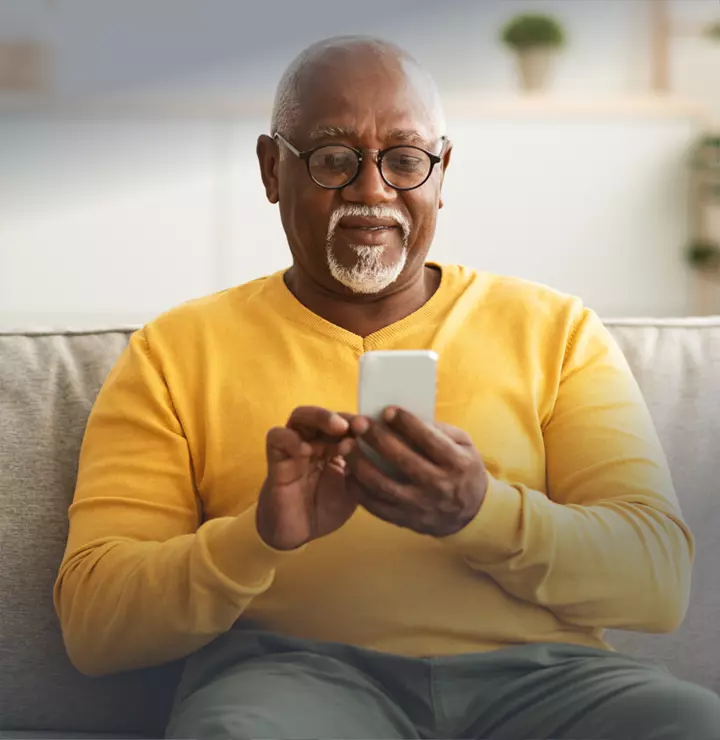 Better

tools make it easier
We all have different healthcare needs. Handle them your way with the MyBSWHealth app. Download the app today and take a hands-on approach to your healthcare.