6 pre and post workout snacks to fuel you for success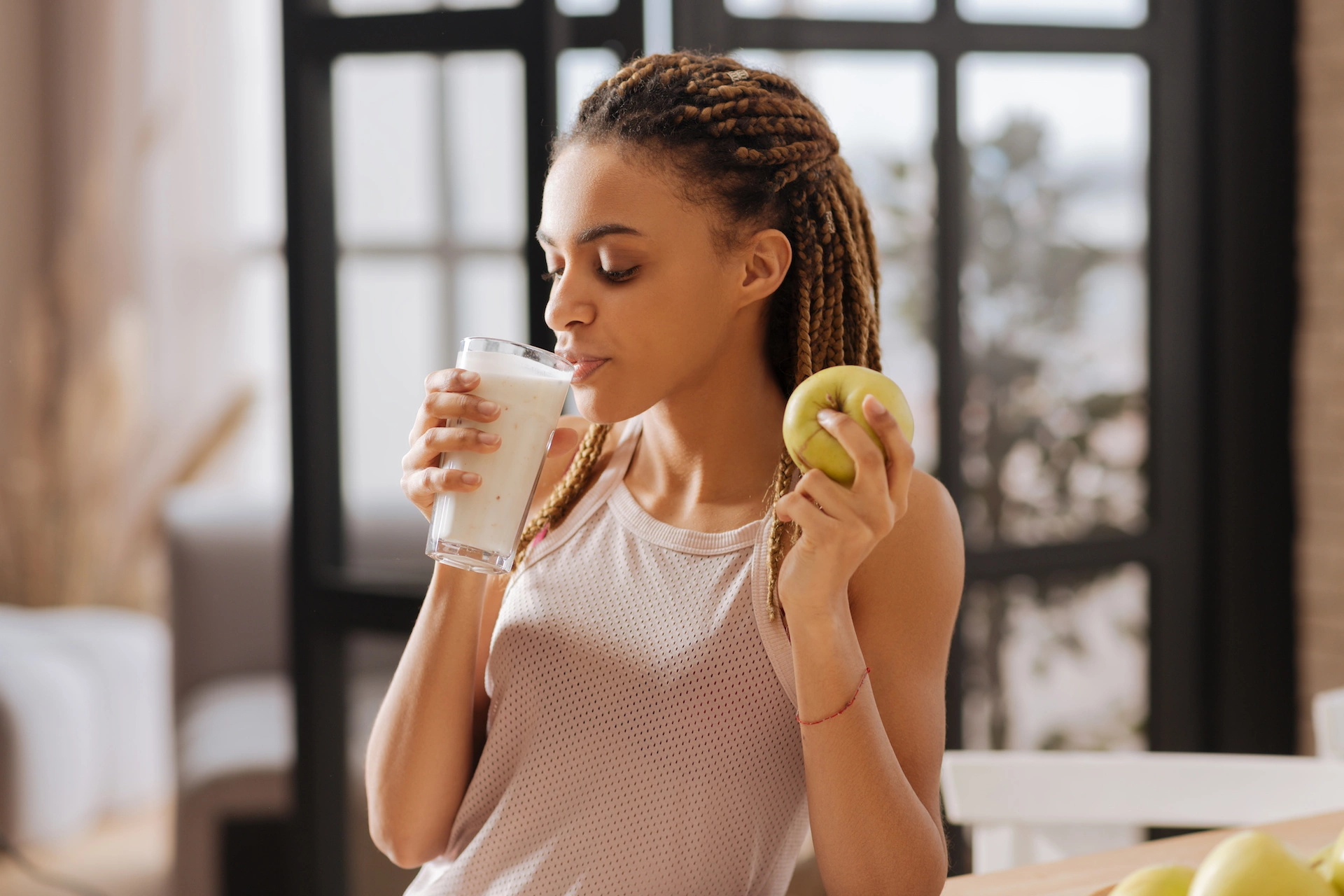 It's no secret that nutrition and working out are connected. But it can be confusing trying to figure out which foods line up with your goals. The good thing is, you don't need to be an expert to create simple, on-the-go recipes to help you feel your best during or after a workout.
If you need a little inspiration, try these snack ideas on your next workout day.
Why is a pre workout snack a good idea?
Your body uses energy from food to fuel a workout. Eating a quick snack 30 minutes to an hour before a workout can make you feel stronger and faster. A good pre workout snack has easy to digest carbohydrates and a little bit of protein. It should be low in fiber and fat to avoid an upset stomach or feeling too full.
Some pre-workout benefits include:
Increased alertness
More energy
Better endurance
Increased focus
Here are a few examples of easy to digest carbohydrates:
Whole fruits (bananas, apples, berries)
Fruit snacks
Fruit juice
Granola bar
Sports drinks
Crackers
Animal or graham crackers
Smoothie
Keep in mind, those with gastrointestinal issues may have issues eating certain whole fruits (like apples, melons, dates) and drinking fruit juices before a workout. Experiment to find out what works best for you.
Pre workout recipes
These recipes are quick and easy to make. They can be prepped the night before or a few days in advance.
Yogurt Parfait
Makes 1 serving.
Ingredients:
½ cup greek yogurt (sub with your favorite plant-based yogurt to make it vegan!)
¼ cup granola
Fruit of choice
Directions:
In a small bowl, add greek yogurt and top with granola and fruit of choice.
Tip: For overnight or a few days in advance preparation, wait to add granola until it's time to eat the parfait, or else the granola will get soggy!
Energy Bites
Makes about 20 bites.
Ingredients:
1 cup old-fashioned oats
½ cup shredded coconut
½ cup peanut butter (sub with sunflower butter in case of allergy)
½ cup mini semisweet chocolate chips
⅓ cup honey
1 tsp vanilla extract
Directions:
In a large bowl, stir all ingredients together until incorporated. Mixture will be sticky.
Cover the bowl with plastic wrap or a clean dish towel and refrigerate for about 1 hour. This will reduce the stickiness and make it easier to roll into bites.
Take the bowl out of the fridge and roll the mixture into 1-inch size bites.
Serve immediately, refrigerate for up to 1 week, or freeze for up to 3 months.
Strawberry Banana Smoothie
Ingredients:
1 banana
1 cup strawberries
½ cup reduced-fat milk (sub with plant-based milk to make it vegan)
Handful of ice cubes
Water (thin to desired consistency)
Directions:
In a blender, add all ingredients and blend until there are no solid pieces. Add water to achieve desired consistency.
Serve immediately; if making in advance, store in the refrigerator overnight and shake well before eating.
Why is a post-workout snack a good idea?
Eating within 1-3 hours of working out maximizes recovery and muscle repair after an intense session. Here, both carbohydrates and protein are important. Keep in mind, our bodies can only digest around 30g of protein at a time, so it's a good idea to spread out your protein intake throughout the day instead of consuming it all during this post-workout window. A good post-workout snack/meal has 20-25g of quality protein (i.e. from soy, whey or animal protein sources) and a mix of carbohydrates, including fiber.
Generally speaking, a snack after your workout is beneficial for most people. Eating both a snack and a meal close to one another is not usually necessary, unless you just finished a long high-intensity workout or something similar.
Some post-workout benefits include:
Allows muscles to replenish lost glycogen (energy stores)
Helps muscle recovery
Allows muscles to rebuild and repair with protein and amino acids
Fuels your body for the rest of the day
Here are some examples of high-protein foods:
Chicken breast
Cottage cheese
Greek yogurt
Tofu
Edamame
Protein powder
Tuna or salmon
Post-workout recipes
Crackers and Packaged Tuna
Ingredients:
Whole wheat crackers
Pre-packaged seasoned tuna (sub plant-based "tuno" to make vegan)
Directions:
Spoon tuna onto each cracker and enjoy!
Cheap, protein-packed, and nutrient-dense, this snack is excellent for on the go.
Chocolate Banana Protein Shake
Ingredients:
1 banana
1 scoop chocolate protein powder (whey or soy)
1 cup reduced-fat milk (sub with plant-based milk to make it vegan)
Handful of ice cubes
Water (thin to desired consistency)
Directions:
In a blender, combine all ingredients. Blend until smooth.
Add water to achieve desired consistency.
If making in advance, shake well before consuming.
Protein-Packed Bento Box
Ingredients:
½ cup cottage cheese (sub with hummus to make vegan)
Fresh fruit of choice
¼ cup nuts (sub with olives, pumpkin seeds or sunflower seeds in case of allergy)
Whole wheat crackers
Directions:
In a bento box or other travel container, add each ingredient to its own compartment. Refrigerate until ready for consumption.
This is a great option for preparing ahead of time.
Use your creativity to come up with different combinations for a balanced snack!
Questions about nutrition and exercise? Find a registered dietitian near you.
This article was contributed by dietetic interns Josephine Lee and Camryn Aelvoet.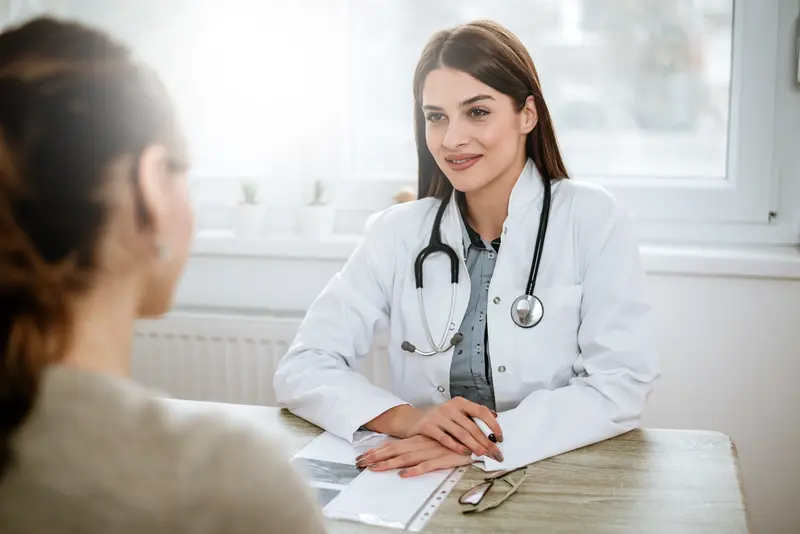 We make it easy.
Healthcare doesn't have to be difficult. We're constantly finding ways to make it easy so that you can get Better and stay that way.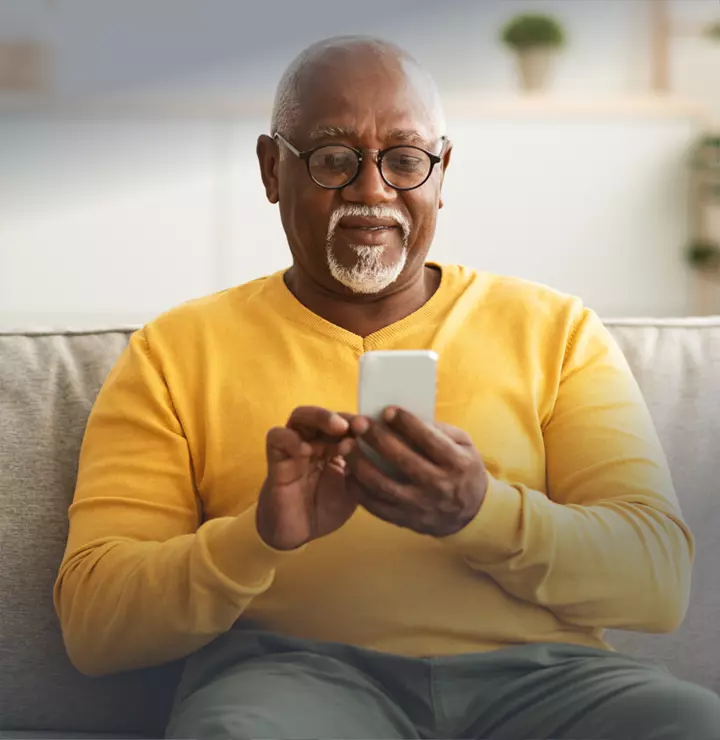 Better

tools make it easier
We all have different healthcare needs. Handle them your way with the MyBSWHealth app. Download the app today and take a hands-on approach to your healthcare.