After lawnmower accident, 4-year-old Kutter is a walking miracle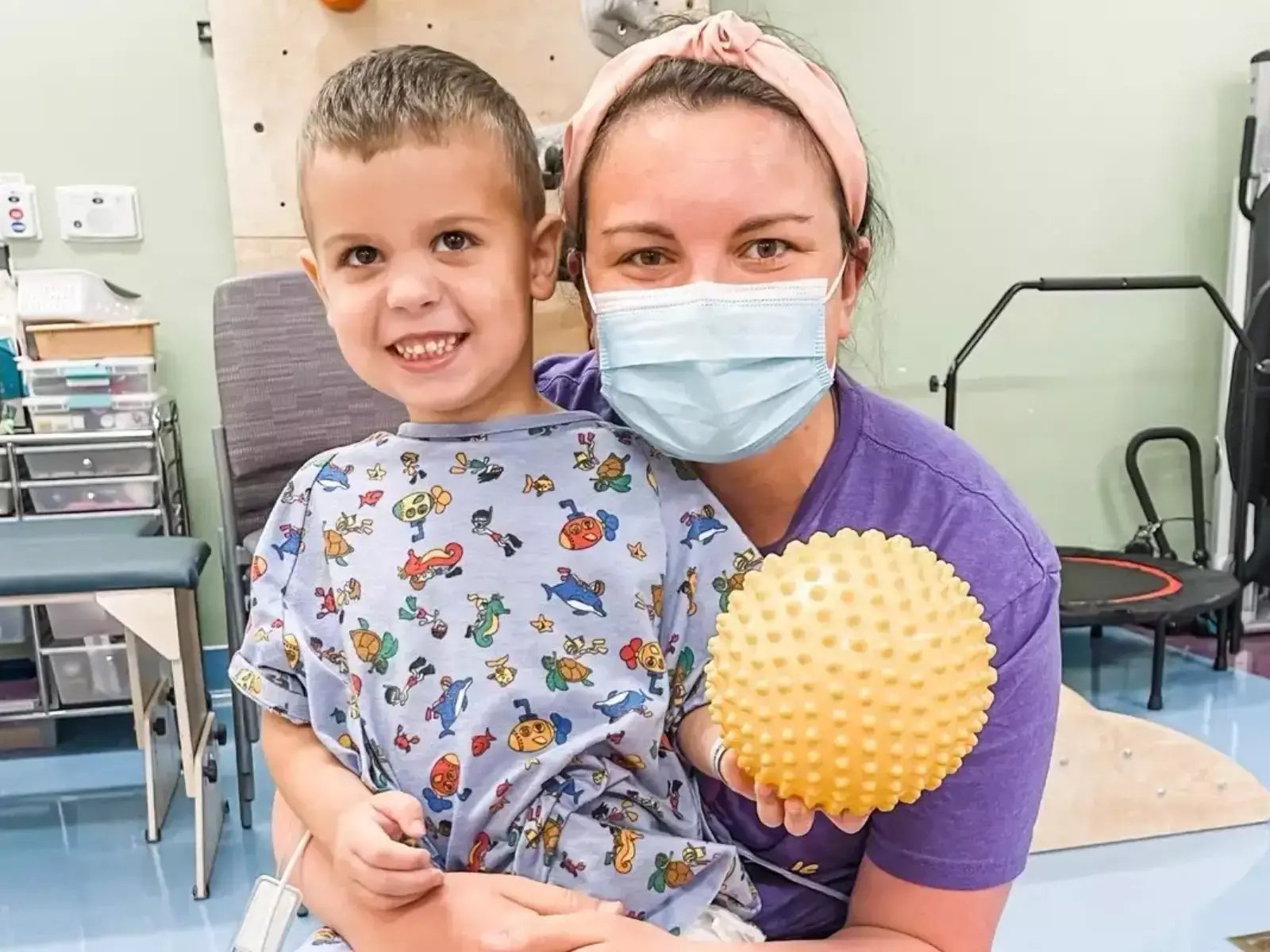 First responders arrived at the Shed property in April 2022 to find 4-year-old Kutter's left leg mangled—and his intestines wrapped around the blades of the riding lawnmower that had run him over. He would lose 80% of those intestines.
But thanks to the lifesaving, expert care of his team at McLane Children's Medical Center, he didn't just stand before pediatric surgeon Hayden Stagg, MD, at an appointment in mid-August. He jumped.
"He said, 'Watch this,' and he jumped up and down," Dr. Stagg said. "It's incredible how far he's come in such a short time."
Since the accident, Kutter has undergone nearly a dozen surgeries in total, countless hours of physical therapy and intensive nutrition support.
Trent Shed marvels as he watches his son gallivant around the playground, as carefree as a 4-year-old should.
"He's back to normal Kutter," he said. "You'd never think in such a little time he'd make so much recovery."
A miraculous survival story
Upon hearing about Kutter's injuries, Danny Little, MD, director of pediatric surgery, ordered that Kutter bypass the ER and head straight to the operating room. Dr. Little was quickly joined by Hayden Stagg, MD, who'd been on call and coaching youth football.
Kutter's airway was clear. He was breathing. In fact, he was alert and speaking upon arrival. But his circulation was poor.
The surgeons contained the bleeding, restored blood flow, and with his life no longer in jeopardy, they began to carefully tend to the rest of his body.
When Dr. Little went to see Kutter's family for the first time, he was optimistic but gave the boy's parents the truth—that he might not survive. That he might lose his leg.
Kutter's parents were touched by the compassion and attention the staff gave them as their son's life hung in the balance.
"We got really close with Dr. Stagg," said Amber Shed, Kutter's mother. "The night it happened, we were bawling our eyes out and not knowing whether Kutter would make it. He stopped in the middle of everything and asked if he could pray with us. These days, a lot of people don't do that."
Over the course of a month following the initial surgery, Kutter underwent about 10 more operations. As Dr. Stagg continued to work closely with the family, he doesn't shy away from saying the word "miracle."
"We already knew Kutter was a miracle, but for the surgeons to say that meant a lot," Amber said. "You don't think something like this will ever happen to you, but freak accidents happen. Faith got us through, and it's still getting us through to this day."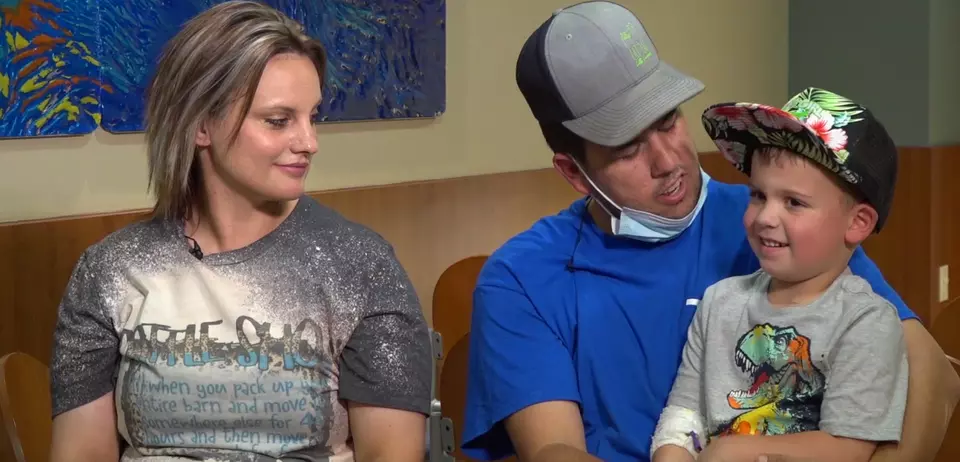 Rebuilding Kutter's leg
Subsequent surgeries would not only rebuild the leg but restore virtually all function, to the point where Kutter bounces around the playground like any 4-year-old should.
"He's not just survived, but he's thriving," said Bryce Allen, MD, the orthopedic surgeon who operated on Kutter's leg that initial night, alongside the pediatric surgery team and the vascular surgery team.
"While we want to do what's best for the leg, the first night we're working with the team that's trying to keep him alive," Dr. Allen said. "You have to strike a balance that first night. As time goes on, more and more of the emphasis shifts toward long-term function."
That leg now explodes with power as Kutter jumps up and down, with an infectious smile spread across his face.
"Success stories like Kutter's really remind you why nursing, or really any supportive health profession, chose you," said charge nurse Jessica Groghan, RN, who was there the day Kutter was brought in after the accident. "When you see kiddos like him out running around again it makes every hard moment worth it. When you have a kid come through a horrific accident, it's like, 'This is why I'm here.'"
Getting back to normal life
Kutter Shed lost 80% of his intestines that day. Now he's eating tacos and candy like any other normal 4-year-old.
Leading up to Kutter's transfer to outpatient physical therapy, staff coordinated his nutrition plan for when he went home. As Kutter struggled with his tube feeds, clinical dietician Linda Russell, RD, worked tirelessly to find the formula that fit his gut well. Kutter's central line came out in July, and he continues to put on healthy weight.
"He's eating like a horse, which really is a miracle, with the amount of intestine he has remaining," Dr. Stagg said.
Physical therapists were also a key part of Kutter's recovery. Hailey Marek, OT, who along with MacKenzie Huber, PT, DPT, worked with Kutter since the day after his initial surgery, will never forget recently seeing him bounce around the aisles at HEB, the first time she'd seen him since he went into outpatient rehab.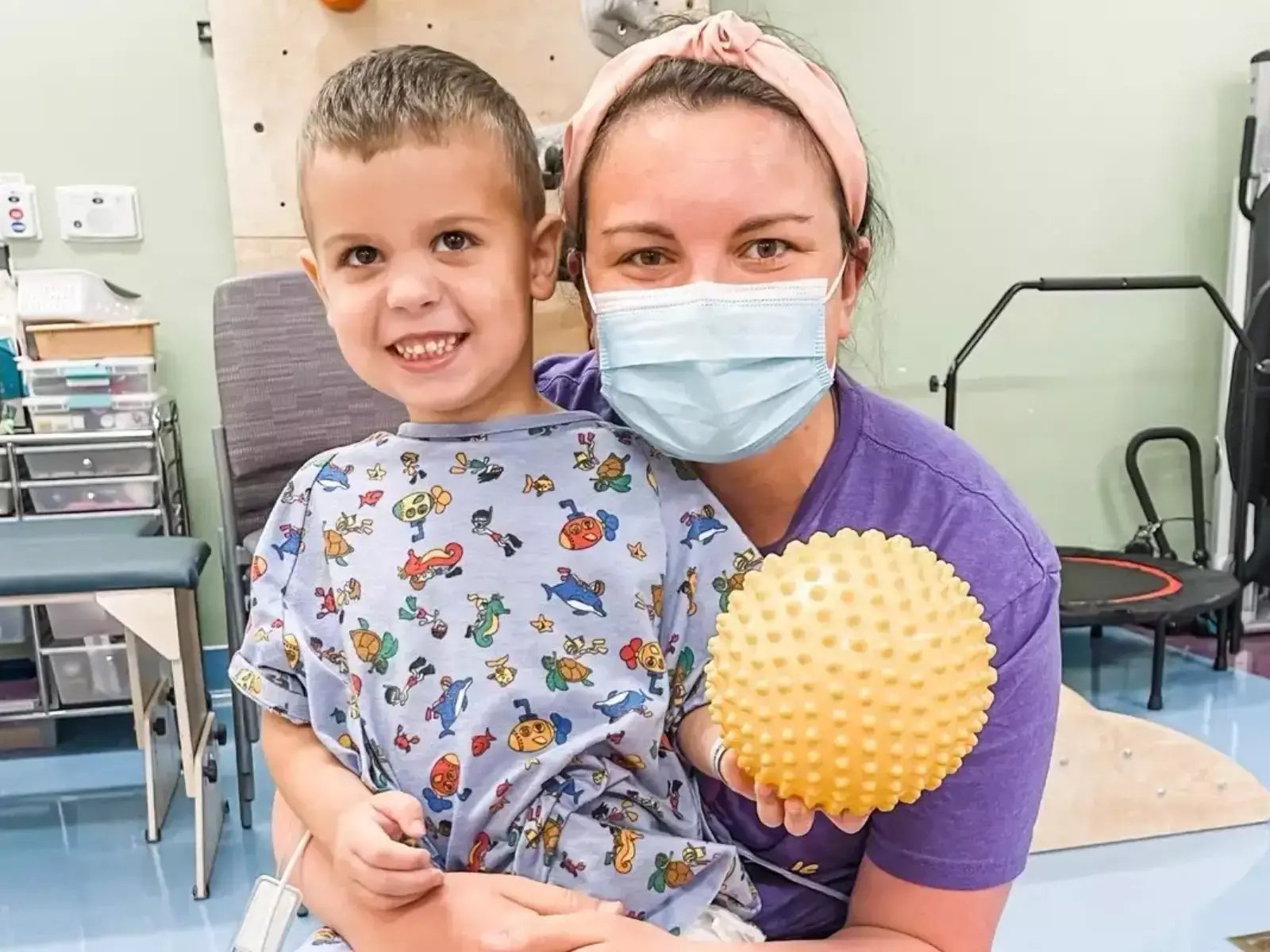 "It was super emotional to see him walking without a walker," Haley said. "It was amazing."  
"Seeing kids' personalities come back, it's amazing and the best part of my job," MacKenzie said.
Distracting Kutter and keeping him laughing was vital to his recovery. Kutter was set up with water guns, and he put them to full use by staff not just in his room, but even the doctors passing in the hallways. Staff eventually got him outside for fresh air and dodgeball, but with bean bags.
"By dodgeball, I mean he's throwing and we're dodging," MacKenzie said.  
Kutter spent six weeks at the hospital before being transitioned to outpatient rehab. That was a bittersweet day.
"It's amazing and sad at the same time," Huber said. "It's great to see he's progressed, but we miss those special patients of ours. And this was a very special case. These are the cases that keep us coming back."  
Kutter's parents are deeply grateful to each person who played a role in saving his life that day and the months that followed.
"Kutter wasn't expected to live," his mother said. "They couldn't promise tomorrow, they couldn't guarantee anything. We're eternally grateful to all the surgeons, the PICU nurses who were amazing, everyone at Baylor Scott & White who worked together to give us our Kutter back."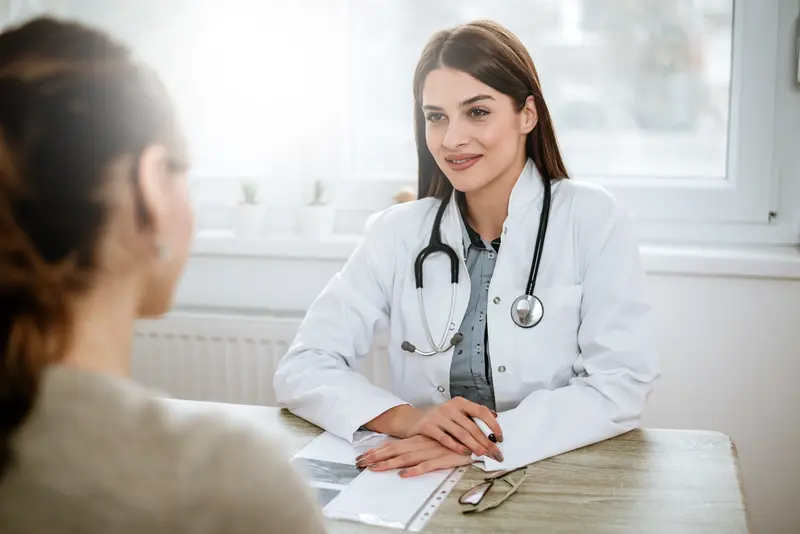 We make it easy.
Healthcare doesn't have to be difficult. We're constantly finding ways to make it easy so that you can get Better and stay that way.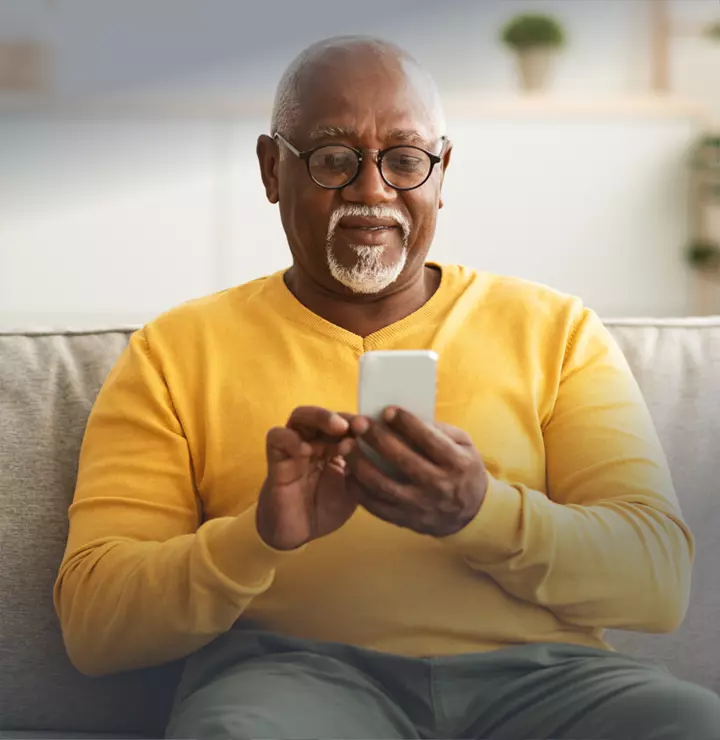 Better

tools make it easier
We all have different healthcare needs. Handle them your way with the MyBSWHealth app. Download the app today and take a hands-on approach to your healthcare.