Healthcare at home: New in-home vaccine program makes staying well easier than ever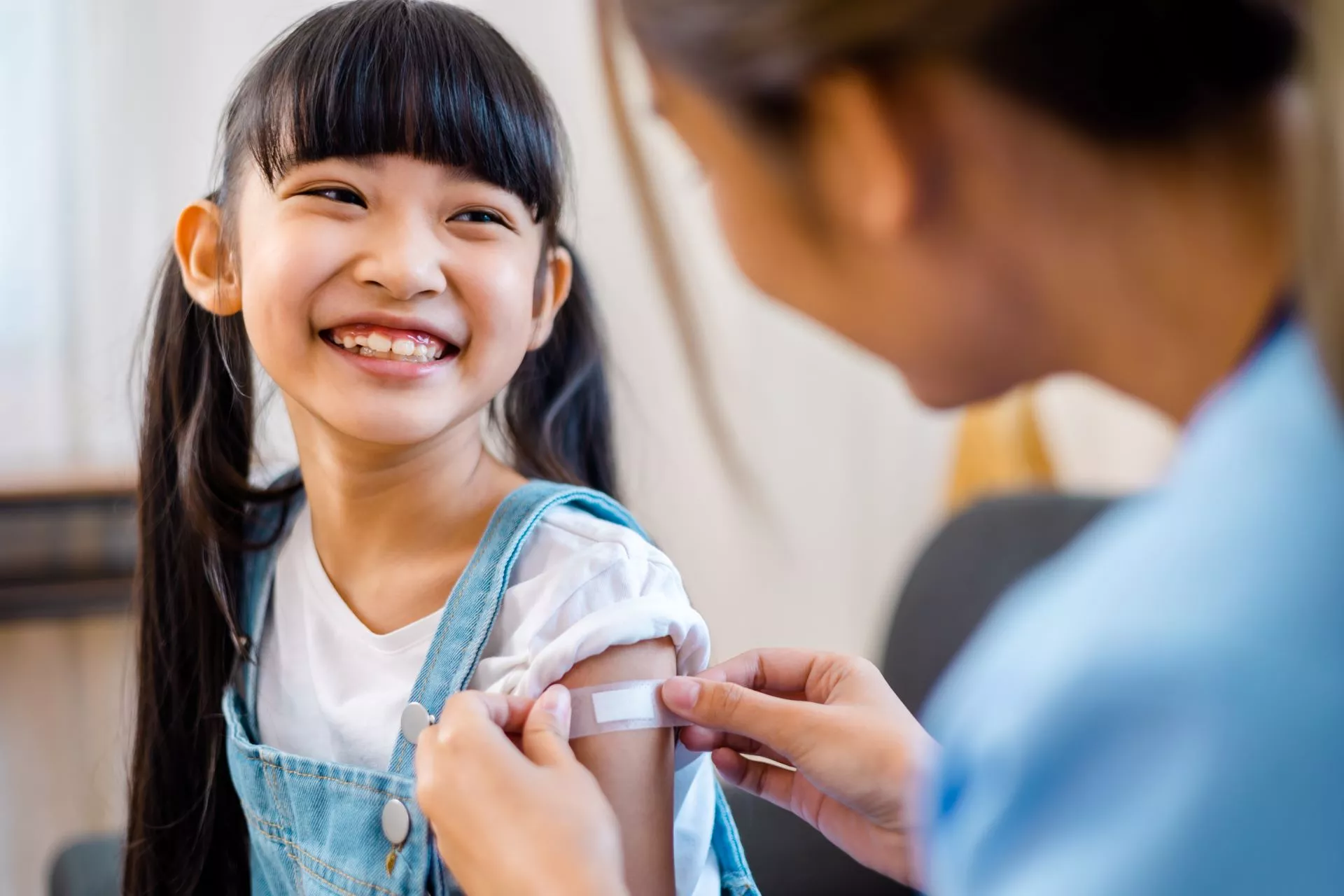 Your family's health is important. But between rushing to work and school, running errands, doing chores and… well, life, a doctor's appointment often becomes just one more task on your ever-growing to-do list.
But a new program from Baylor Scott & White Health can make getting preventative healthcare more convenient for you and your family. Our in-home vaccine program—the only one of its kind in Texas—allows North Texans to receive routine immunizations at their convenience, in their home. It's our latest effort to deliver care on your terms and make it easier to fit health and wellness into your busy family life.
"It can be really hard to fit [healthcare] into your life," said Tiffany Berry, MD, vice president of primary care for Baylor Scott & White Health. "But if we make it easier for people to get this type of care, it not only improves that person's health, but the health of the community."
Making your appointment for vaccines
Here's how the in-home vaccine program works. First, make sure you or your family members are eligible for the program. To participate, you must:
Be at least 3 years old
Have no history of a reaction or allergy to the vaccine or any of its ingredients
Live in an eligible area of North Texas
Anyone who meets the eligibility requirements can get an at-home vaccine. You do not have to be a current patient of Baylor Scott & White to use the program. (Please note that at this time, we cannot offer the in-home vaccine program to Medicaid or self-paying customers. Insurance coverage also varies.)
Now you're ready to schedule an in-home visit. Here's how:
Open the MyBSWHealth app. If you don't have the app, download it here or visit MyBSWHealth.com on our webite.
From the home screen, navigate to the "Get Care" tile and select "Schedule Now."
Under "Schedule Now," select "Home Vaccines."
You also can call 833.466.3020 to make an appointment.
It's as simple as that. Appointments are available weekdays from 8 AM to 5 PM and Saturdays from 8 AM to 12PM. (Appointment times may vary by availability.) More than one family member can be seen during one home visit, and multiple vaccines can be administered during that visit.
So, for example, if you need shots for pneumonia and tetanus and your little ones need their flu shots, it's no problem. You can take care of them all during one in-home visit. Appointments can be scheduled as early as three days in advance, and the cost is the same as an in-office visit.
Getting your vaccines at home
On the day of your appointment, a medical assistant will come to your home at your appointment time and administer the vaccines you requested. Before your appointment, you will receive reminders, including a tracking link on the day of your appointment. Similar to on-demand home delivery services, you will be able to see your healthcare professional's location as they near your home.
The assistant will stay long enough to make sure no one who received a vaccine has an adverse reaction.
Currently, these vaccines are included in the in-home program:
Influenza (3 years and older; only available seasonally)
COVID-19 vaccines (Moderna: ages 6-11; Pfizer: 12 and older)
Tdap (Tetanus, Diphtheria, Pertussis) (18 and older; recommended every 10 years)
Shingles (50 and older)
Pneumococcal (available for 18 and older; recommended for 65 and older)
Meningococcal-ACWY
Meningococcal-B
Hepatitis-B
At this time, the in-home vaccine program is available only in North Texas, but the goal is to expand access across the state.
"We hope to make this service available to more Texans in the near future," Dr. Berry said. "We really are passionate about bringing healthcare to you so you and your loved ones can be well."
Get more details about our in-home vaccine program or schedule an appointment today.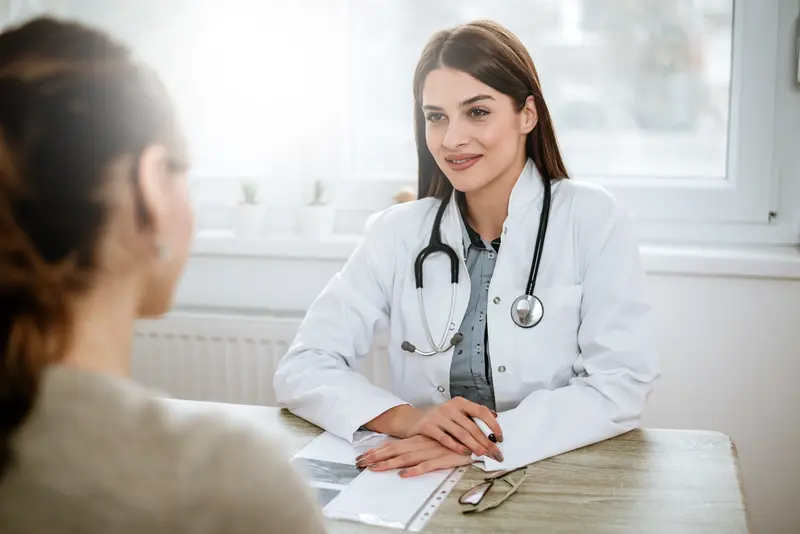 We make it easy.
Healthcare doesn't have to be difficult. We're constantly finding ways to make it easy so that you can get Better and stay that way.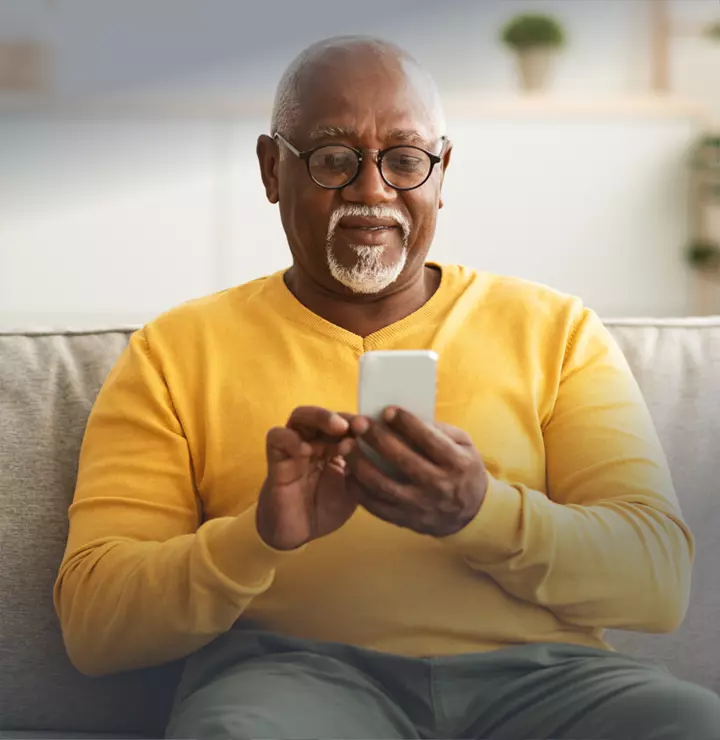 Better

tools make it easier
We all have different healthcare needs. Handle them your way with the MyBSWHealth app. Download the app today and take a hands-on approach to your healthcare.