Meet the opera singing nurse who comforts patients with her voice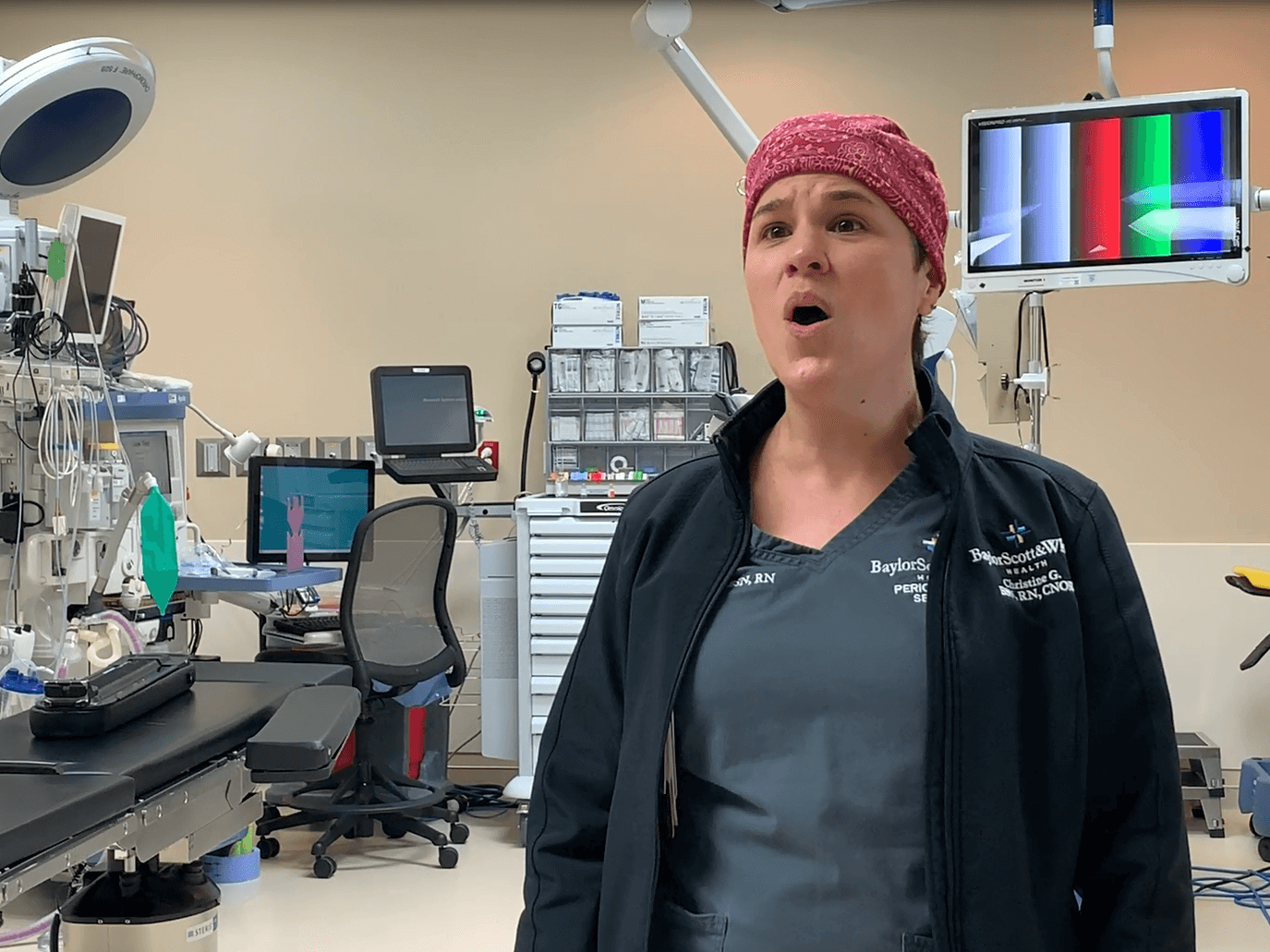 From singing in musical productions to caring for patients in the operating room — meet Christine Giammona, BSN, RN, CNOR.
When she was only 2 years old, Christine sang her first solo in a church Christmas program. Deemed her "gift" by family and friends, singing came naturally to Christine — a talent she has worked to perfect and share throughout the years.
With a master's degree in vocal performance, Christine set out to pursue a career in opera performance. Classically trained to sing in Italian, German, French and Latin, Christine's voice has touched ears across the state, including at special events such as a Fourth of July celebration at the George W. Bush Presidential Library and Museum. 
Christine had already spent several years teaching voice lessons and performing in productions when a medical emergency with her mom led Christine to eventually transition from art to science.
"Music easily came to me," she said. "But I've always had an interest in medicine."
From the opera stage to the OR
Christine had grown up listening to nursing stories from her mom's time as a nursing student and as a licensed practical nurse on the surgical ward at Mayo Clinic Hospital, Saint Mary's Campus. While her mom never pressured her to become a nurse, she always thought it would be a good fit.
"My mom was very supportive of me pursuing music," Christine said. "She always said she was glad I was doing what I love, but if I ever got tired of it, she thought I would make a good nurse."
Fifteen years ago, while performing in a production in Pennsylvania, Christine received a call. It was her mom sharing her breast cancer diagnosis. Christine immediately began making plans to return home, but her mother stopped her, indicating she'd postpone surgery until Christine's show ended.
"In that moment, I thought how helpless I was and how I wished I could do more," Christine said.
Christine's time with her mom during her recovery renewed her interest in medicine. She wasn't ready to fully give up singing yet, but the experience planted that notion.
Almost seven years later as her mom thrived in remission (and continues to do so today), Christine had a revelation — she did not want to solely perform music for the rest of her life. She wanted to do more. Shifting from what she describes as an inward focus, Christine decided to follow in her mother's footsteps and pursue a career in nursing.
While completing clinicals at Baylor Scott & White Medical Center – College Station during her last semester of nursing school, Christine's professor informed her the operating room (OR) was hiring graduate nurses. Having experienced rotations in the OR, Christine knew she enjoyed the department's atmosphere and felt it would be a good choice.
Now, five years later, Christine serves as the OR charge nurse over neurosurgery, pain and urology.
"Baylor Scott & White has encouraged me to grow in my practice, obtaining my certification and becoming team lead. All of this has really helped me learn and grow as an OR nurse," she said.
Music as therapy
Christine never envisioned her former career as a performing opera singer pairing well, if at all, with nursing, but the two often come together beautifully as she cares for patients.
After learning about a patient's likes, dislikes and elements of comfort, Christine determines if it is appropriate to offer a song as a therapeutic addition to a surgery or procedure. For those patients fortunate enough to hear Christine's voice, it often leaves a lasting impression.
"I sang to one patient as she was going to sleep for her surgery. A year later while on call, I walked into the emergency department and I heard, 'There's my angel.' It was the same patient, and she remembered me. She wanted her husband to hear me sing, so I sang a church song she liked," Christine said.
Christine also recalls singing to a woman with scoliosis who received spinal anesthesia before hip replacement. Knowing the patient loved music and that the spinal procedure would be difficult and lengthy due to her condition, Christine asked if she wanted to hear a song during the procedure. She sang to her for the entire duration of the spinal procedure, bringing the patient great comfort.
"When I sing to my patients, it makes me feel happy that I can share something I love," she said. "I hope it gives them a little comfort when they are anxious or in pain."
Nursing may not have been her first career, but Christine sees it as her true calling.
"We have the opportunity to help our patients in any way we can, giving them comfort and dignity, as well as medical attention," she said. "I believe nursing is a vocation, a calling. It's about our patients, and they are entrusting us with their lives."
Find your calling today alongside changemakers like Christine.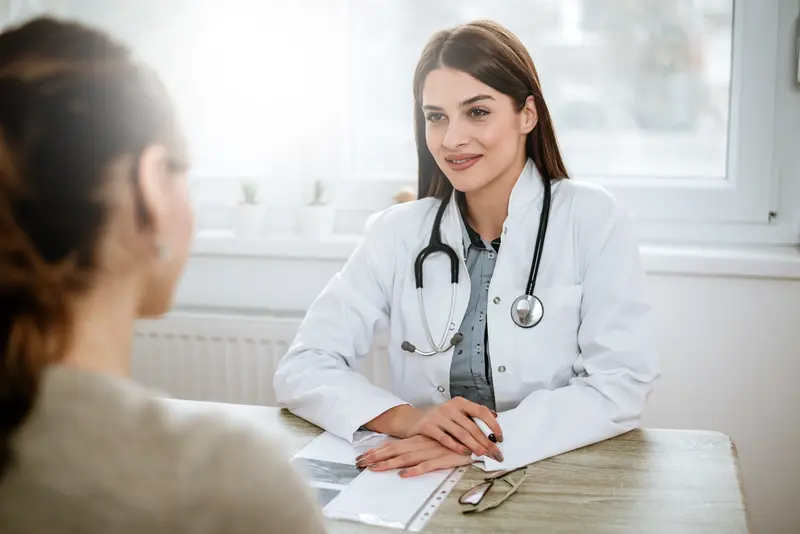 We make it easy.
Healthcare doesn't have to be difficult. We're constantly finding ways to make it easy so that you can get Better and stay that way.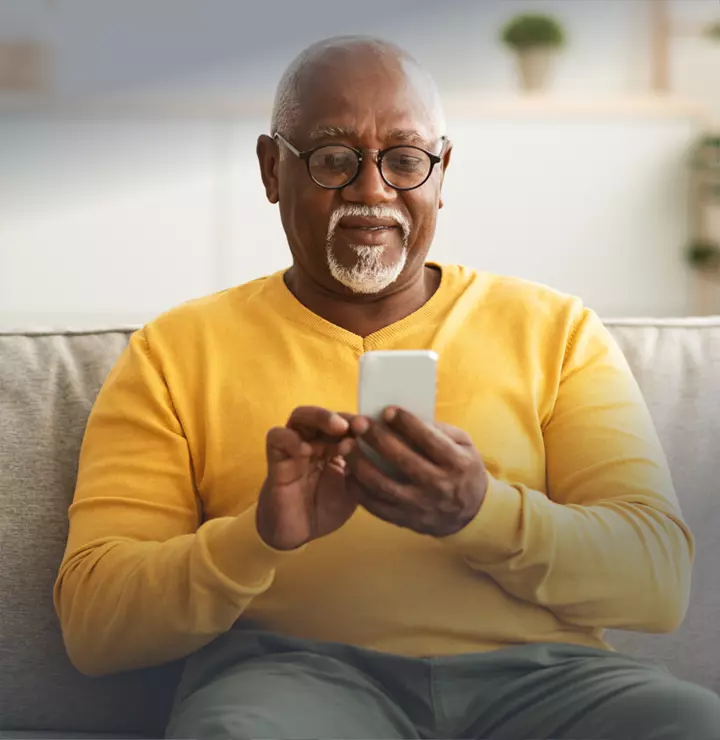 Better

tools make it easier
We all have different healthcare needs. Handle them your way with the MyBSWHealth app. Download the app today and take a hands-on approach to your healthcare.