Pandemic food rut? Learning to love food again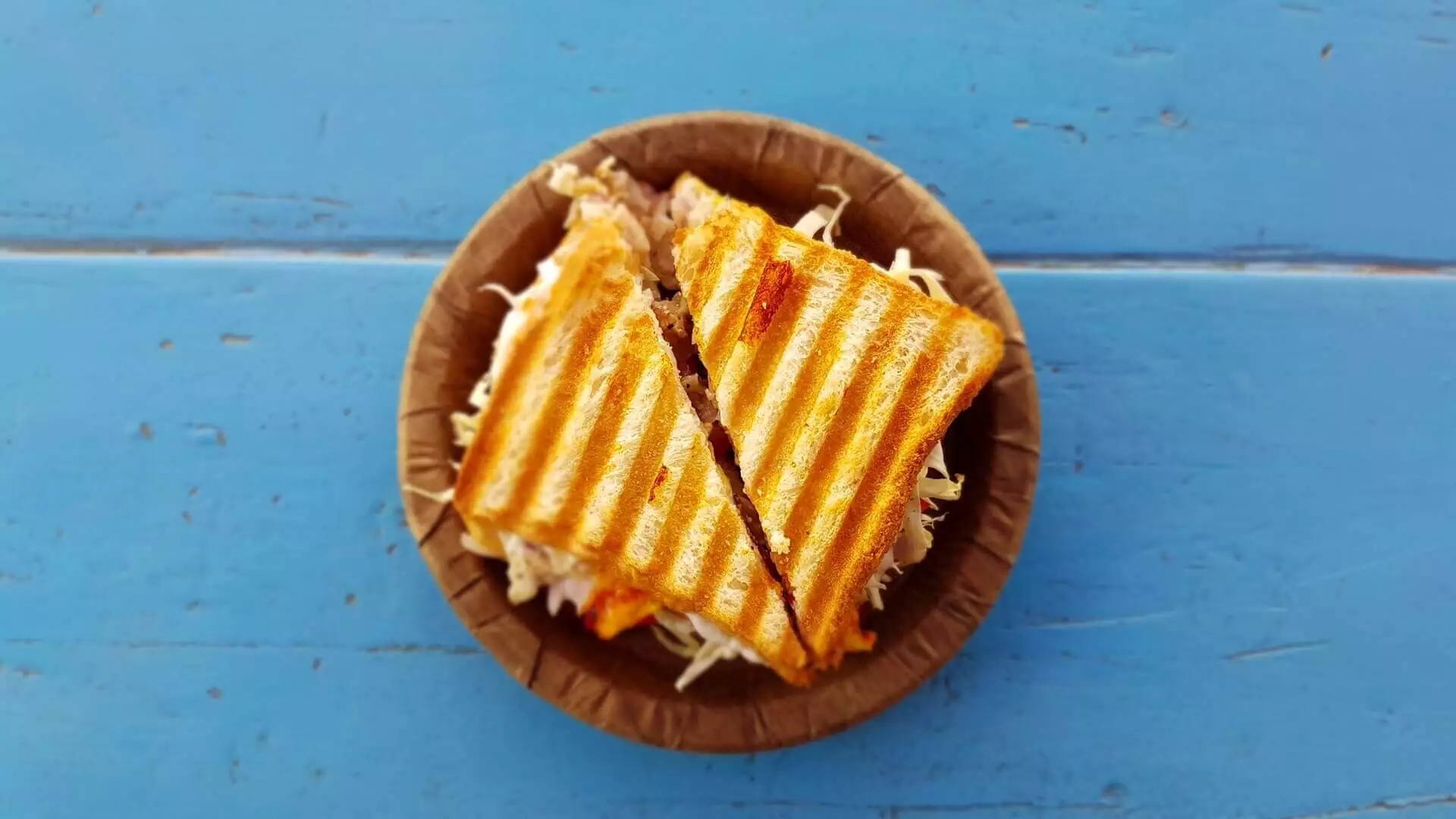 2020 has certainly been a year for the books. To me, it seems as though COVID-19 kicked off a domino effect of stressful and uncertain events. When life gets tough and destroys any sort of routine, it can be quite hard to keep up with or restart the things we used to do.
How do we even begin to pull ourselves out of a "rut" — and more specifically, a food rut?
A food rut can take many different forms, including: 
Having a history of dieting or cyclical weight loss 
Eating out more often because the thought of cooking seems overwhelming
The thought of food becoming boring or bland
Not eating enough due to stress
Eating past the point of fullness due to zoning out 
If that sounds familiar, know that it's normal to feel "stuck" or stressed about food in times like this. So, the question is, where do we go from here? 
First things first 
Stop playing the self-blame game. No one could have ever predicted a pandemic occurring this year. Many life events can knock someone off their routine or course, especially one of this magnitude. 
Give yourself some grace with what has happened this year and think about everything you have learned and overcome. It's important to move forward and focus on what you can control now. 
Re-evaluate your feelings about food
Think about whatever food-related routine you fell off of. Was it getting to be too much to keep up with or did it truly bring you joy? Sometimes getting knocked off your routine can be a blessing in disguise.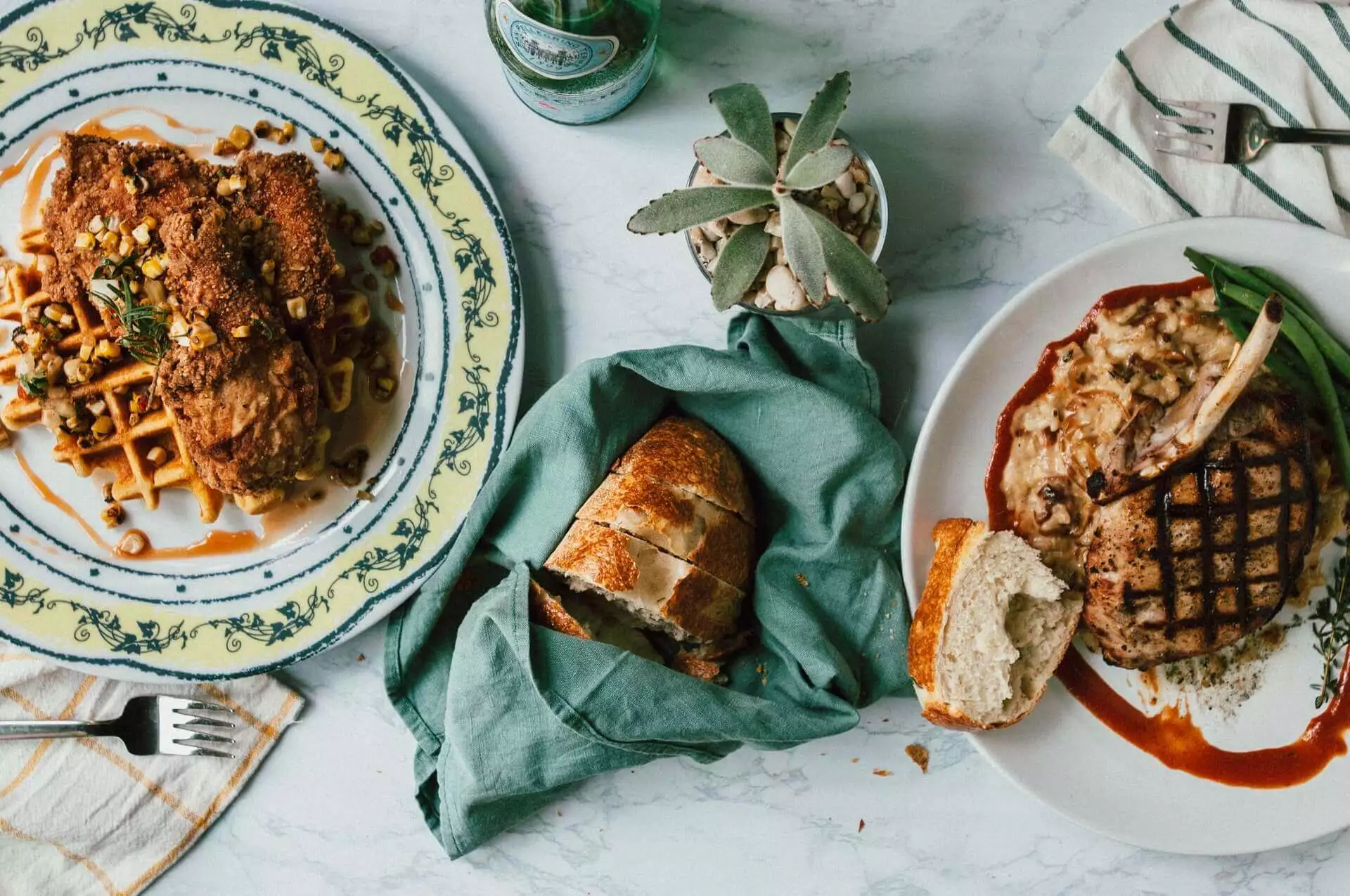 Maybe quarantine made you realize how much you hate stressing about weight loss or eating a certain way. Maybe you realized that meal prepping was too complicated for your schedule. Maybe you just need a break, because most of us haven't had one in years! Or maybe you were simply getting bored of your normal recipes and craving something new.
Whatever the case may be, take this time to figure out why you stopped doing what you were previously doing and remember, it doesn't make you a failure or a quitter. This simply makes you a person who wants to worry less about food and more about finding a balance that works best for you. 
If 2020 has taught us anything, it's how short and chaotic life can be — and how we should take a second to think about what we value most. 
What now?
Now that you understand your "why(s)", you can figure out what comes next. Start thinking of healthy things and ideas that bring you joy and excitement. If you pick something you feel obligated to do, chances are you'll never be able to stick with it long term. 
What did you decide? Below are a few ideas to get you thinking, but the point is to make moves that will be right for you and your happiness.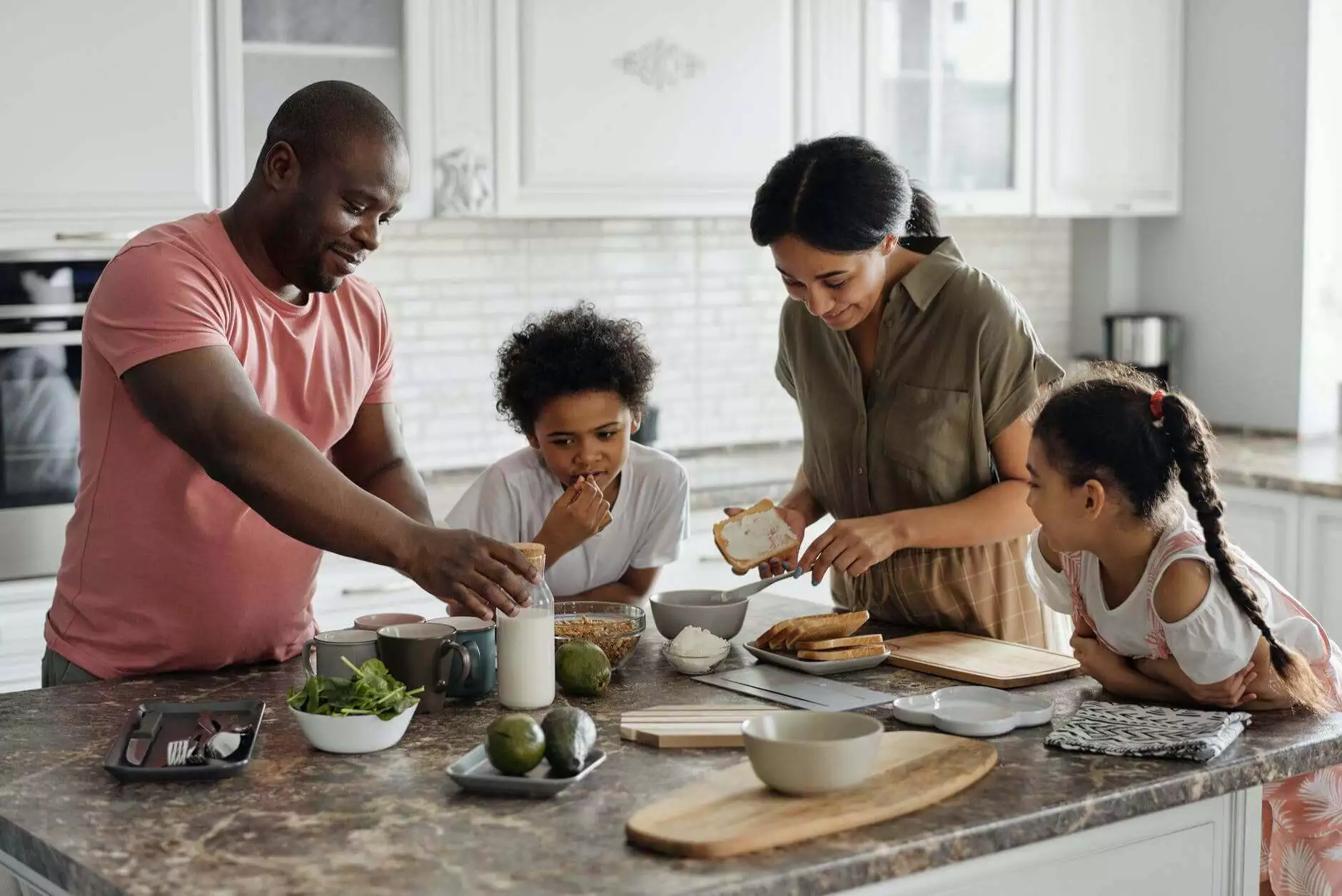 Avoiding dieting and restricting altogether 
Adding foods you miss and love back into your diet
Making an effort to try new foods or types of cuisine
Cooking at home less or cooking at home more 
Accepting that it is normal to love food
Stop reading every food label or calorie counter
Acknowledging you may not be ready to make changes yet and are content with where you are now
Set a new goal
Great! Now, ask yourself what you need to move forward. If you are ready to make some changes, set a goal or write some affirmations. 
If you aren't ready to make changes, you can set a reminder to re-evaluate in a month or so. Most of the time, this means you aren't ready to change and that is okay — it does not make you lazy. Maybe this means you need to let go of worrying about food for the time being and focus on another way to enrich your health or life. 
At the end of the day, remind yourself that health encompasses more than just food. Consider working on your mental and financial health or improving your sleep habits. Do what works best for you, not what works best for society.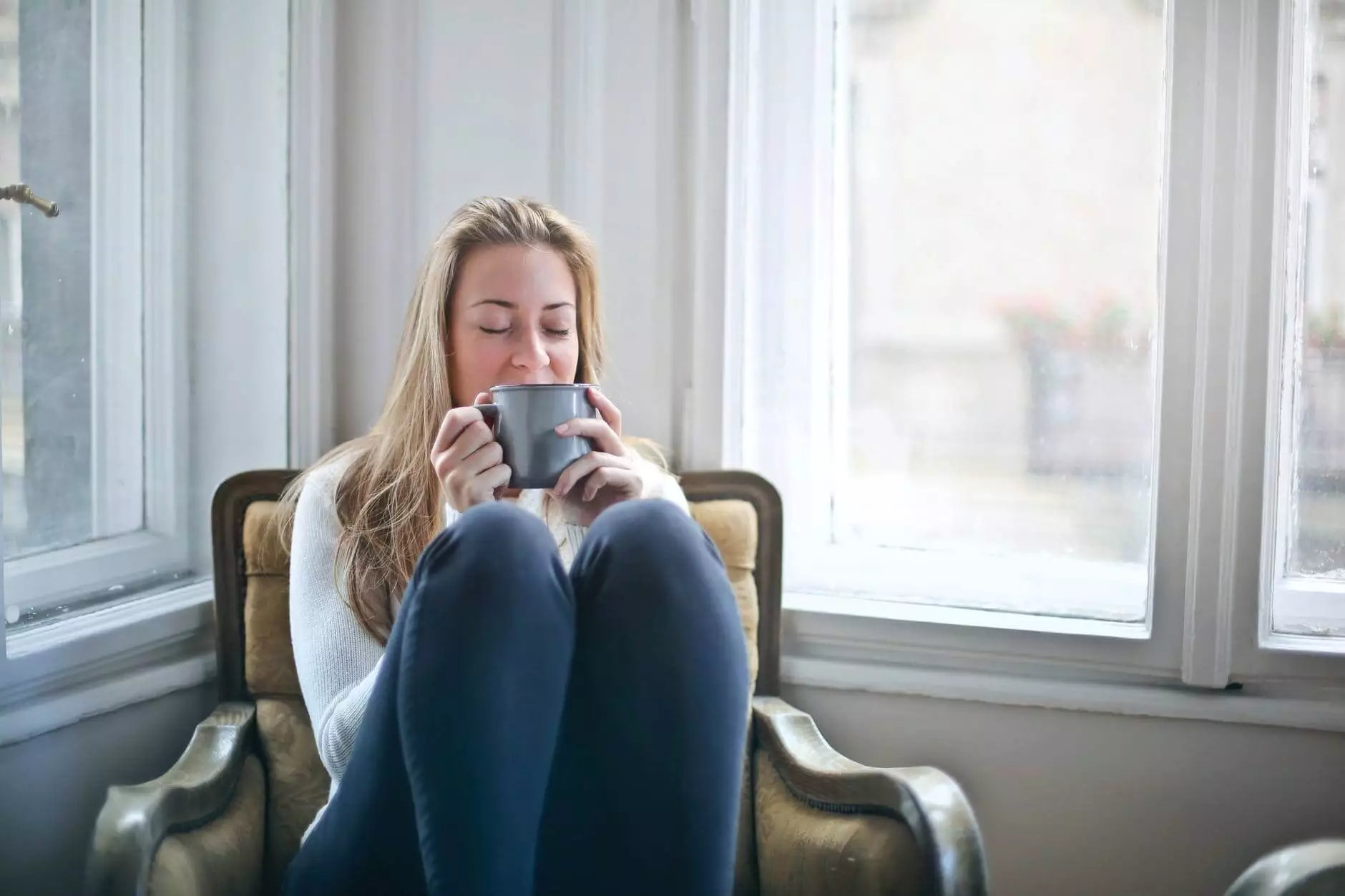 Related: Pandemic habits: The good, the bad, the changeable!
If you still desire to lose weight, that is okay too. What is most important is that you find something you feel like you can stick with long term and you give yourself compassion and understanding until you get there. It's hard to just let go of wanting to look a certain way, especially when we live in a society that reinforces those ideals. Make sure to take care of your physical and mental health and do what is best for you. 
Consider seeking out help from a registered dietitian if you have questions on nutrition. Always talk with your doctor before starting any supplements or over the counter medications. 
Regardless, it is okay to be in a rut. These are often the times we learn a lot about ourselves and find new paths that lead us to things we never knew we could do or have! Take your time to figure out what will be best for you moving forward and then you'll be able to put this pandemic rut behind you. 
Subscribe to the Scrubbing In newsletter for more wellness tips.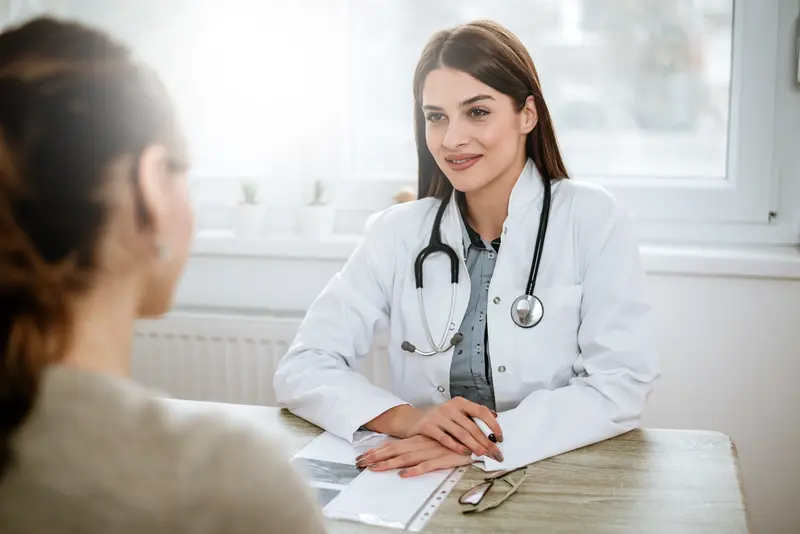 We make it easy.
Healthcare doesn't have to be difficult. We're constantly finding ways to make it easy so that you can get Better and stay that way.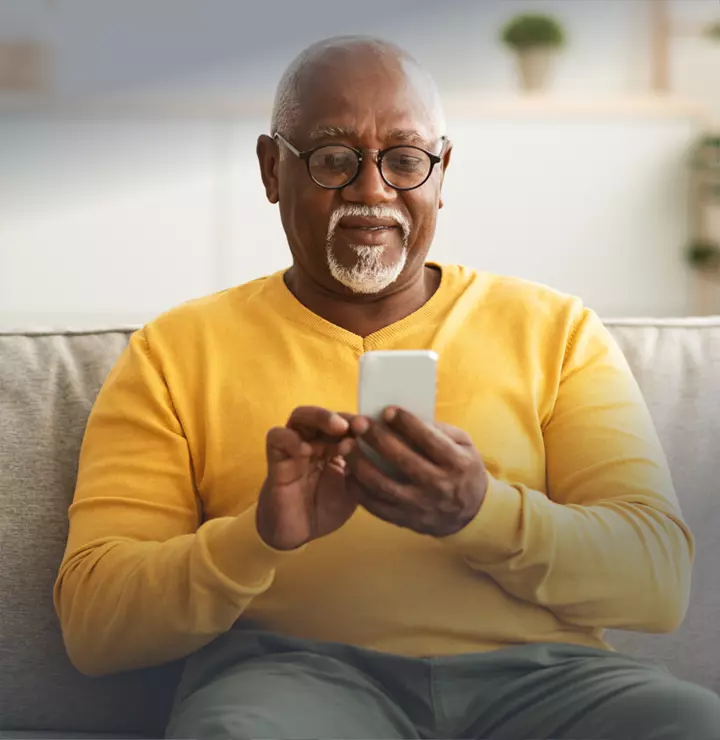 Better

tools make it easier
We all have different healthcare needs. Handle them your way with the MyBSWHealth app. Download the app today and take a hands-on approach to your healthcare.