6 ways to tip-toe into healthy foot care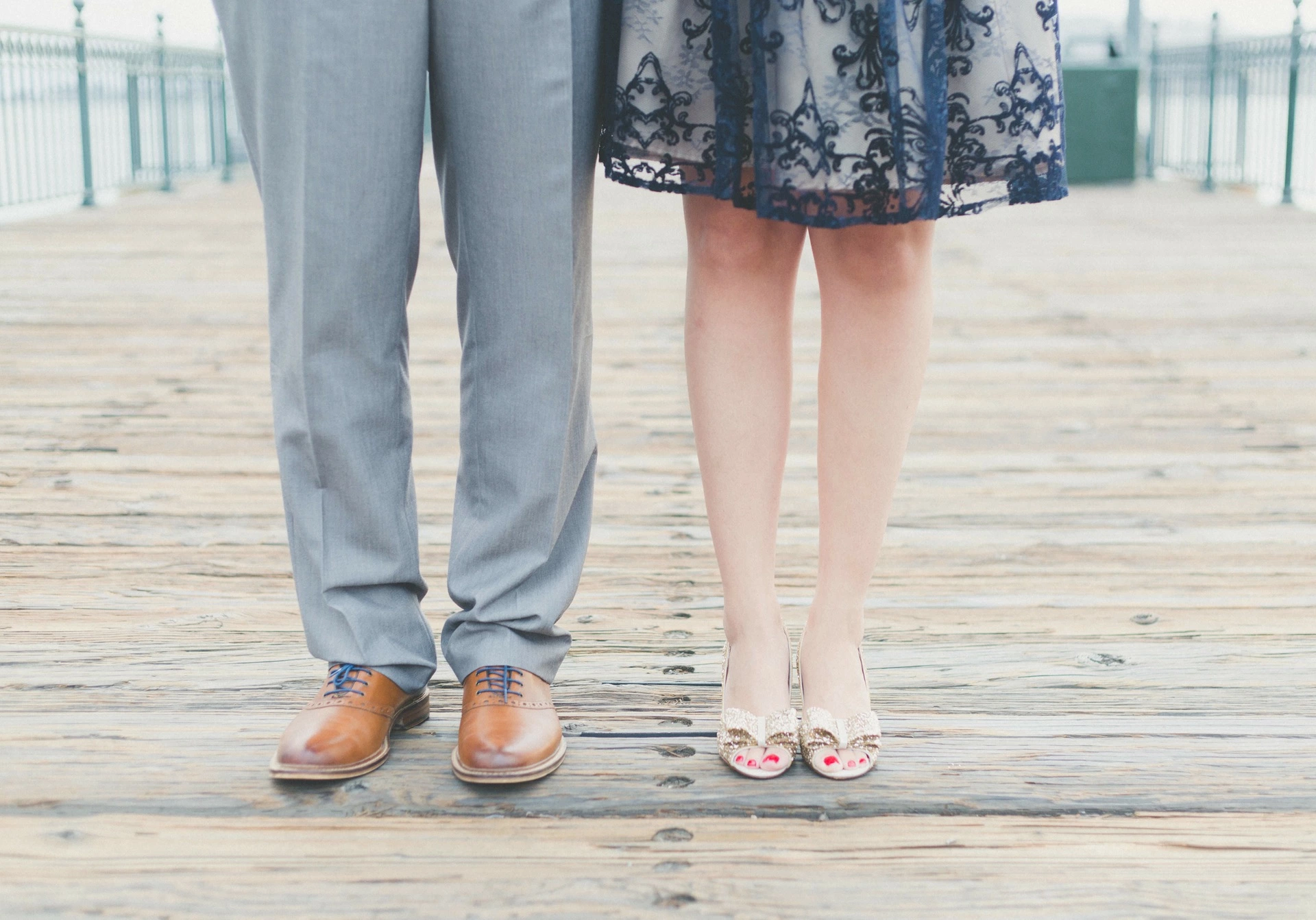 It's easy to take our feet for granted until certain problems or pain arise. However, foot care shouldn't be put aside until problems get worse — it should be taken care of on a daily basis with preventative measures.
Kushal Patel, MD, an orthopedic sports medicine surgeon on the medical staff at Baylor Scott & White Medical Center – Garland, offers these tips on how to keep your feet in tip-top shape and avoid future problems.
6 ways to treat your feet
1. Wear shoes that fit
High heel shoes can compress your toes and stress your heels. The pressure on your toes can lead to painful hammertoes and bunions.
2. Support your arches
If you have flat feet, choose shoes with arch support. Add inserts to shoes you love that don't have proper support.
3. Protect your ankles
When you're hiking or walking on uneven surfaces, wear shoes or boots that stabilize your ankle to avoid strains and sprains.
4. Stretch
People who work out without stretching, especially weekend warriors, are susceptible to Achilles tendon injury. So make that extra time to stretch.
5. Watch your weight
Excess body weight puts added strain on your feet and ankles. If you have foot pain, losing weight might relieve the stress and ease your symptoms.
6. Look out for trouble
If you have diabetes or circulation issues, check your feet every day. Watch for signs of cuts, blisters or irritation, which could develop into bigger problems.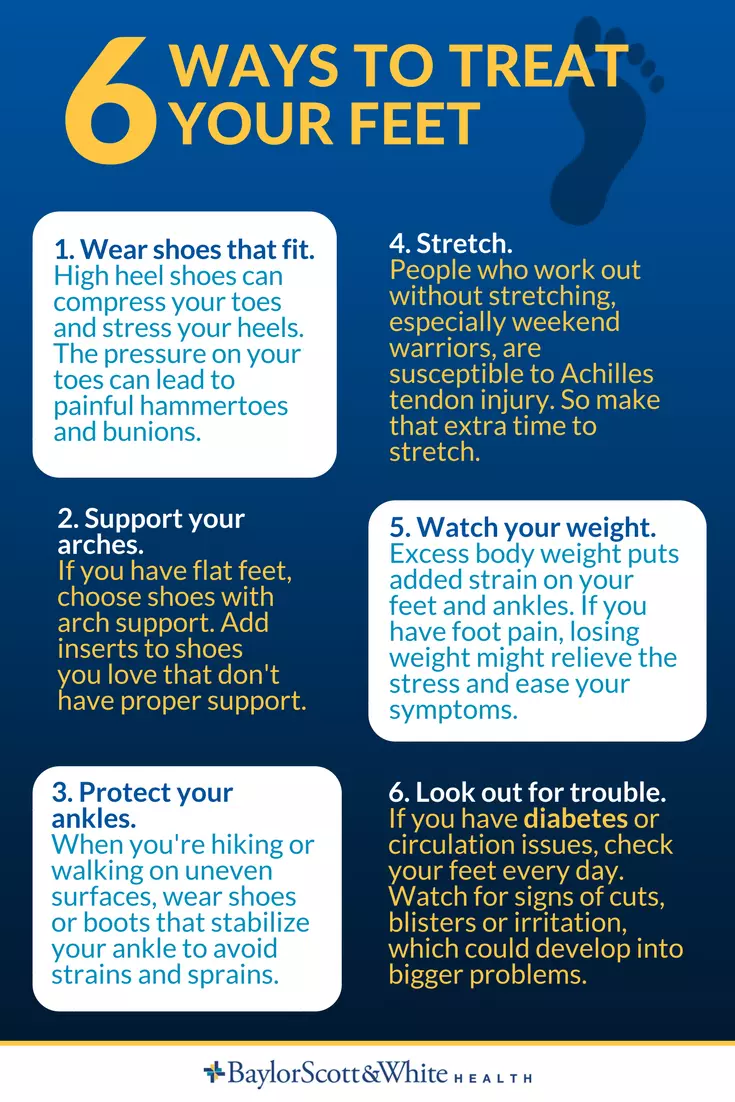 To learn more about preventative foot care or treatment for foot conditions, speak with an orthopedic specialist on the Baylor Scott & White Health medical staff.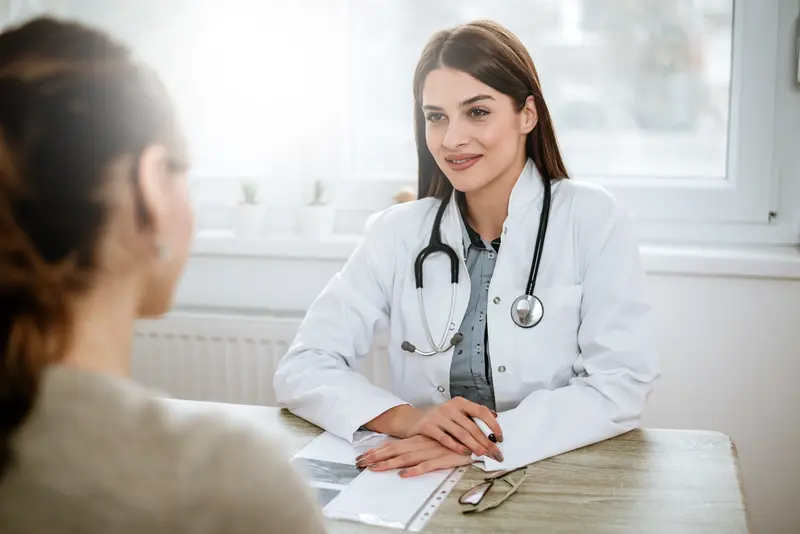 We make it easy.
Healthcare doesn't have to be difficult. We're constantly finding ways to make it easy so that you can get Better and stay that way.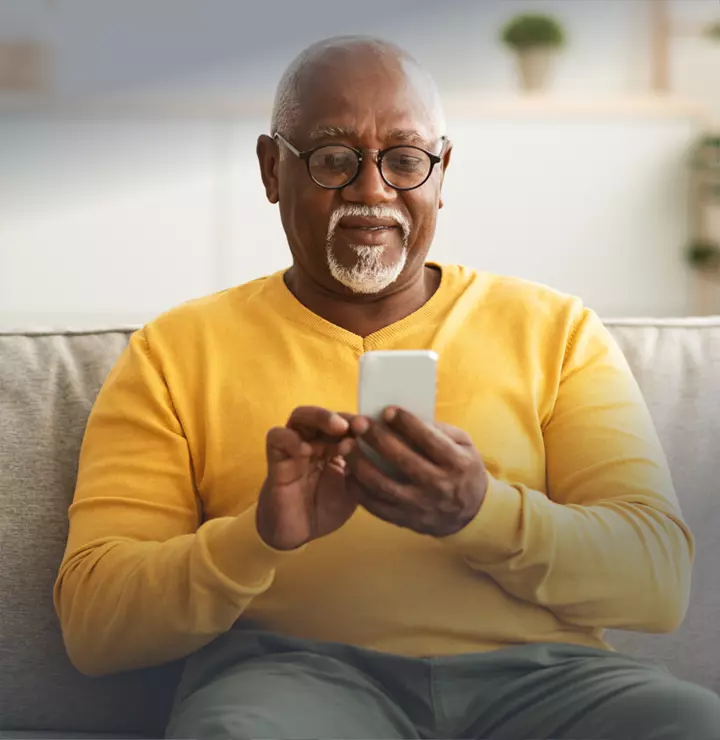 Better

tools make it easier
We all have different healthcare needs. Handle them your way with the MyBSWHealth app. Download the app today and take a hands-on approach to your healthcare.