Volunteer program celebrates 50 years of service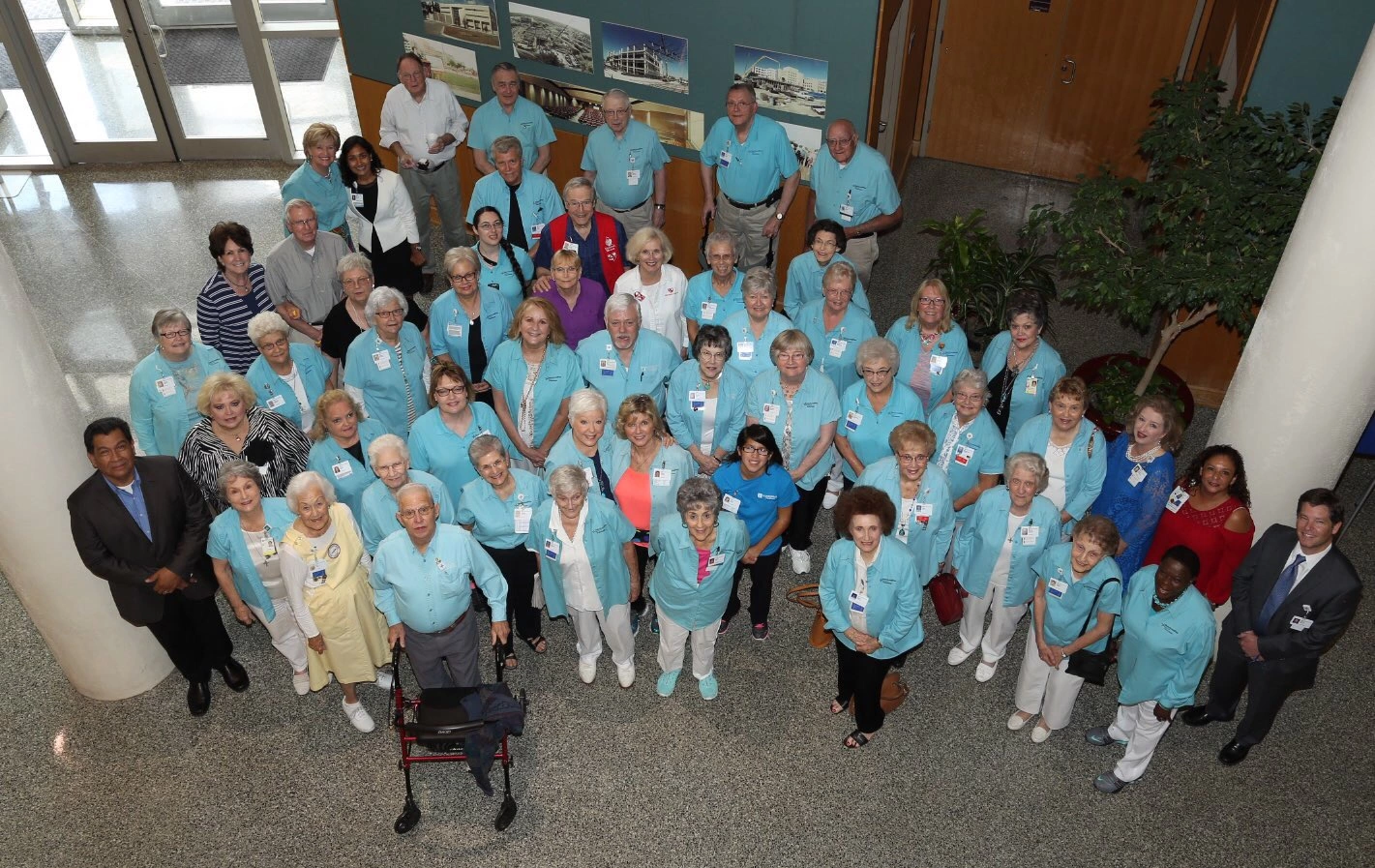 From a young age, Nancy Zimmerman, now manager of volunteer services at Scott & White Medical Center – Temple, remembers looking forward to seeing the "ladies in the yellow dresses" when she would visit the hospital.
Once known as "The Yellow Birds" for their yellow uniforms and cheerful attitudes, the volunteers — who now wear turquoise — have become a vital part of the Scott & White – Temple family. Always prepared with a warm welcome, a friendly smile and a helping hand, this dedicated group recently celebrated 50 years of service.
"The volunteers are a piece of the heart of this health care organization," Zimmerman said. "They've been an integral part of the hospital for so many years, touching many different lives and serving in many different areas."
Founded in May 1967 as the Scott & White Memorial Hospital Auxiliary, many of the first members were wives of hospital employees. In the beginning, they served on two patient floors and in the emergency room. Some also pushed around a large cart, often weighing more than the volunteers themselves, to offer newspapers, magazines, gum, candy and toiletries.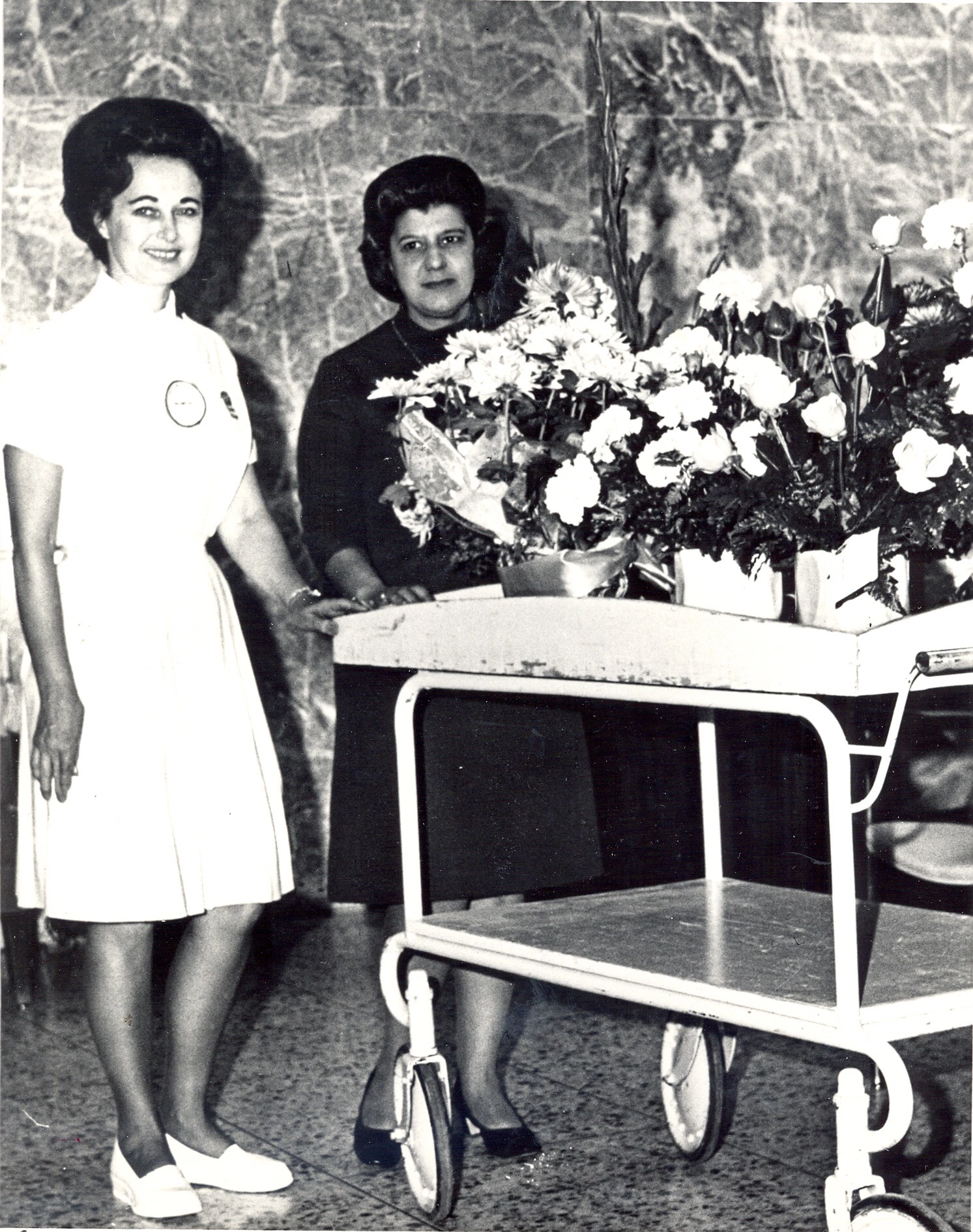 Through the years, the volunteer program has continued to grow and find new ways to serve. Today, the program is made up of about 125 volunteers, ranging in age from 18 to 92, who serve in the gift shop, emergency room, cancer center, information desks, ultrasound, mammography, pet therapy, Mended Hearts and more.
One of the largest areas of service is the Sunshine Gift Shop, which opened at the hospital in 1978. Currently, 30 volunteers offer their time and talents at the shop with proceeds going back to support hospital services.
"Whether they are looking for flowers for a new mom, or a word search puzzle, or even something as simple as a toothbrush for a hospital stay — we try to accommodate," said Sharon White, a volunteer in the Sunshine Gift Shop.
"You can tell by their faces and their expressions of gratitude that whatever little thing you've done to help them is really quite a big thing in their eyes. We just do the best we can to provide a personal touch."
Another large area of service is the Vasicek Cancer Treatment Center. When Susan Krals was a breast cancer patient at the center, she developed a friendship with one of the volunteers who she saw each week. Inspired by her spirit of volunteerism, Krals decided to become a volunteer in the center herself.
"The next week after my final treatment, there I was becoming a volunteer with just my bare head — no hair," said Krals, who has now volunteered at the center for almost six years. "It has become kind of a calling and a ministry. It's just something you feel compelled to do."
Volunteers not only touch the lives of patients and visitors. Many of the employees who have volunteers working alongside them comment on how they are an essential part of their team.
"They are absolutely amazing," said Claudette Oliver, a health unit coordinator and supply supervisor in the emergency department at Scott & White – Temple. "They make life easier for us in the emergency room and expect nothing in return. They truly care about the patients and always have time to stop and talk to them."
In addition to their service in numerous areas, the volunteer program has also supported the hospital financially through fundraisers over the last five decades. For several years, visitors to the hospital were greeted with the smell of fresh popcorn from the volunteer program's popcorn cart. At other times, the organization has hosted golf tournaments, fashion shows or other events to raise funds.
Continuing Tradition
Today, the program generates anywhere from $12,000 to $17,000 a year from their current fundraisers, including a jewelry sale, scrub sale and linen sale. These funds go directly back into purchasing needed equipment to benefit patients at the hospital, such as a security system for Labor & Delivery, a Vecta distraction station to calm pediatric patients during certain procedures, an echo bed for cardiac department and hemaflow filters for the blood lab.
"We work with the Foundation to see what requests have been received that cannot be met by other means," Zimmerman said. "We choose items from those requests that are going to directly impact patient care and satisfaction because that is our focus."
While health care may look different in another 50 years, the patients, visitors and employees at Scott & White – Temple can depend on the volunteers to be there lending a hand in whatever way they are needed. As they look to the future, many of the volunteers say they hope their legacy of caring continues for decades to come.
"My wish is that the success of the program continues as it has for the past 50 years," White said. "When people comment, as they often do, and say, 'everyone is so friendly here,' it is our hope that the volunteers have contributed in some way to that experience."
For more information on the volunteering program at Baylor Scott & White Health, visit here.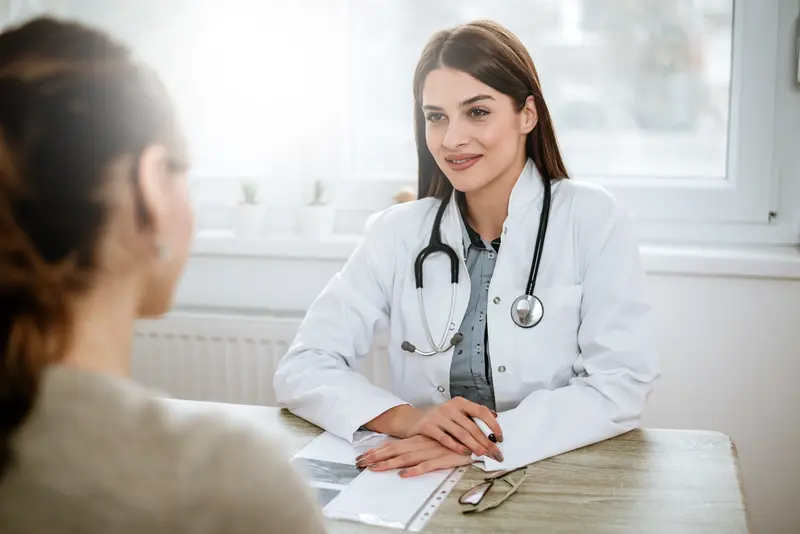 We make it easy.
Healthcare doesn't have to be difficult. We're constantly finding ways to make it easy so that you can get Better and stay that way.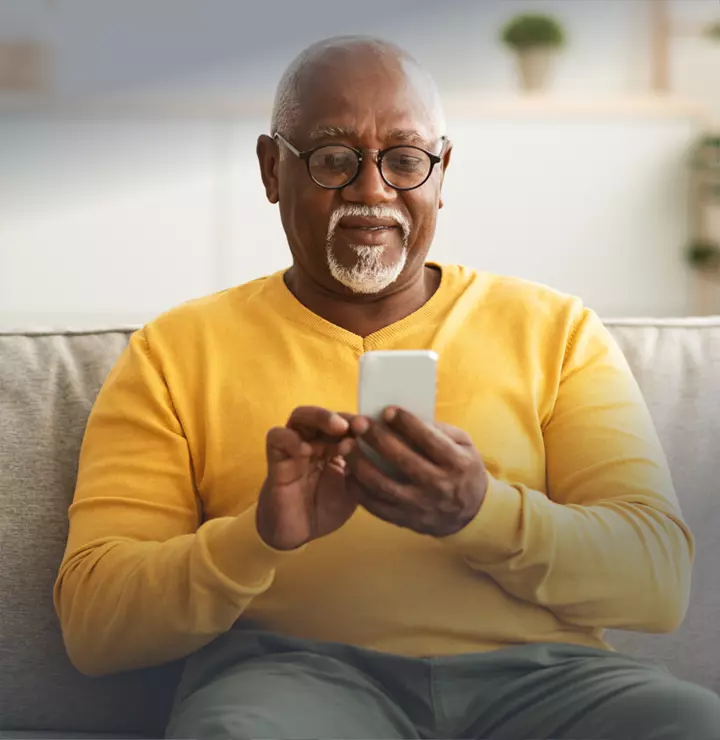 Better

tools make it easier
We all have different healthcare needs. Handle them your way with the MyBSWHealth app. Download the app today and take a hands-on approach to your healthcare.