Who is most susceptible to the flu?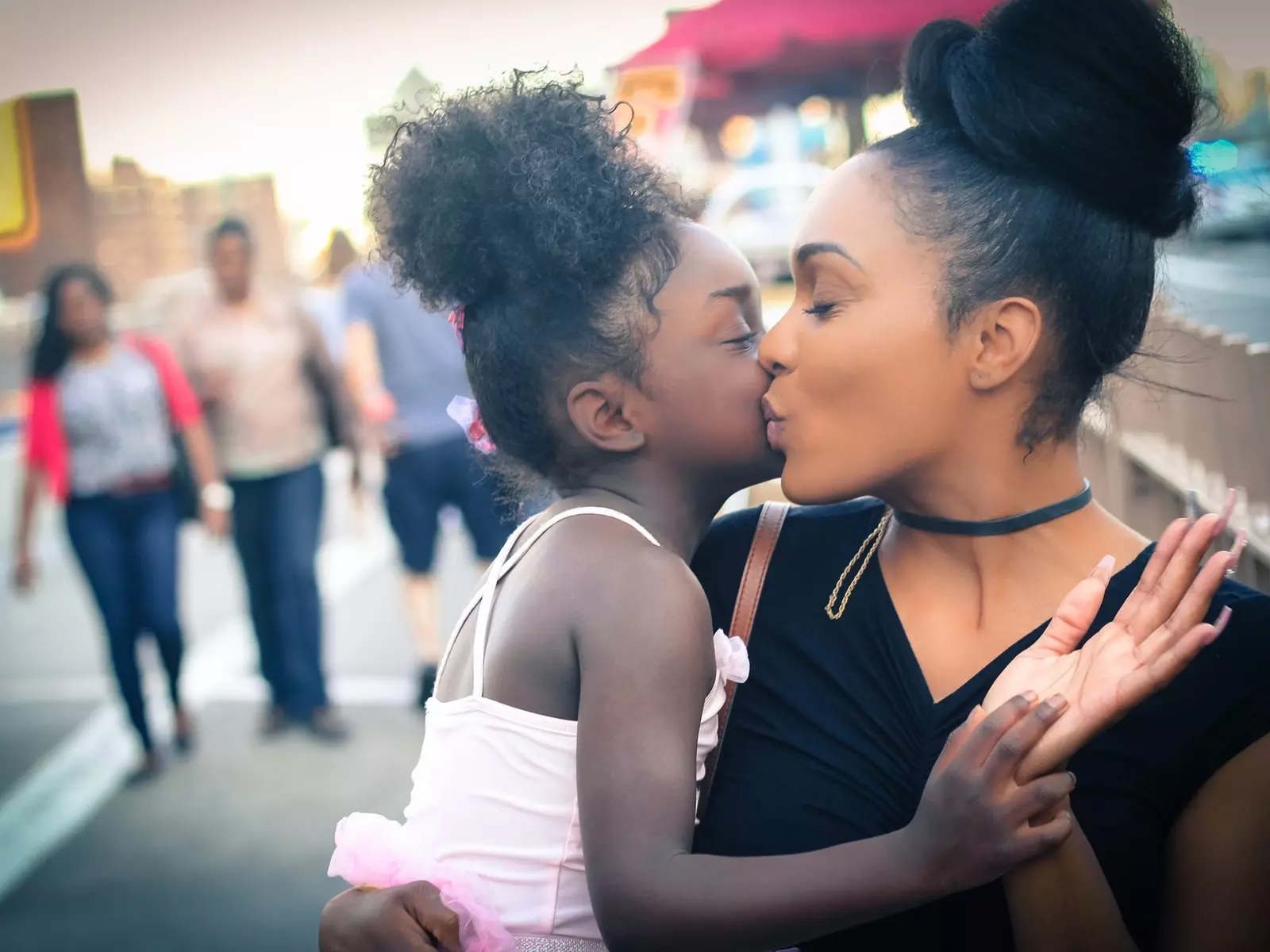 The flu can attack anyone, but some people are more susceptible to the virus than others. As physicians, we believe it is important that you know your risks and how to prevent the flu before it gets you.
Who's susceptible?
Those at higher risk for developing influenza are residents in nursing homes and long-term care facilities, children under the age of five, adults more than 50 years of age, those who are or will be pregnant during the influenza season, individuals with chronic medical conditions and the morbidly obese (BMI >40).
Chronic medical conditions that can make someone more susceptible to the flu include:
• Pulmonary disorders (COPD, asthma)
• Cardiovascular disease
• Diabetes mellitus
• Chronic liver disease
• Chronic renal insufficiency
• Immunosuppression caused by disease or medications (HIV, cancer)
Can genetics play a role?
There is ongoing research regarding the role of host genetics in the susceptibility of getting influenza. At this time, this question remains unanswered.
Risky habits
There are many factors that can raise your risks of getting the flu. Here are five habits that can increase the likelihood:
• Not washing hands with soap and water or alcohol hand rubs
• Not using proper sneezing technique — you want to cover your mouth and nose with the inside of your elbow when you cough or sneeze
• Touching your eyes, nose, and mouth since germs spread this way
• Being in close contact with sick people at school or work
• Smoking
It is also highly recommended that patients at high risk obtain a yearly influenza vaccination.
There are also antiviral treatments available for higher risk individuals but this should not be used as a substitute for the influenza vaccination.
Those who begin to have symptoms within 48 hours should contact a healthcare provider to begin initial treatment. Those who believe they may have come in contact with an individual with influenza should take preventative actions.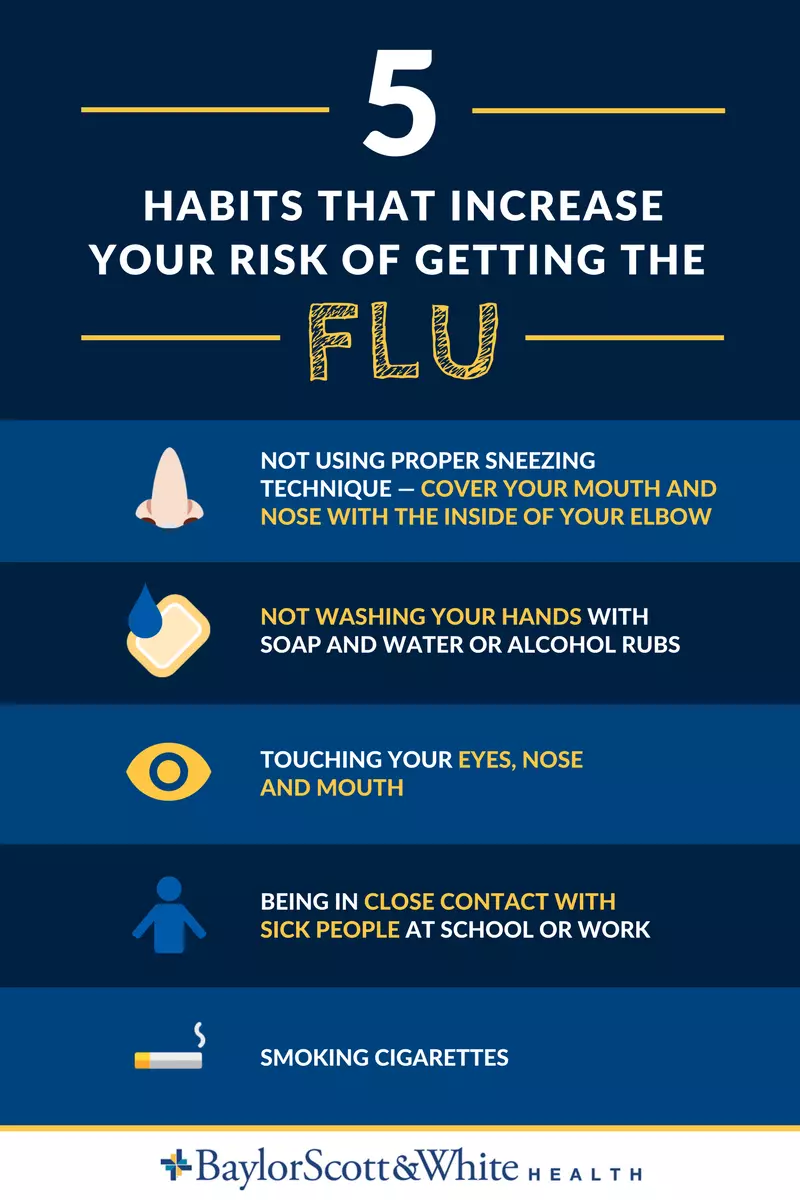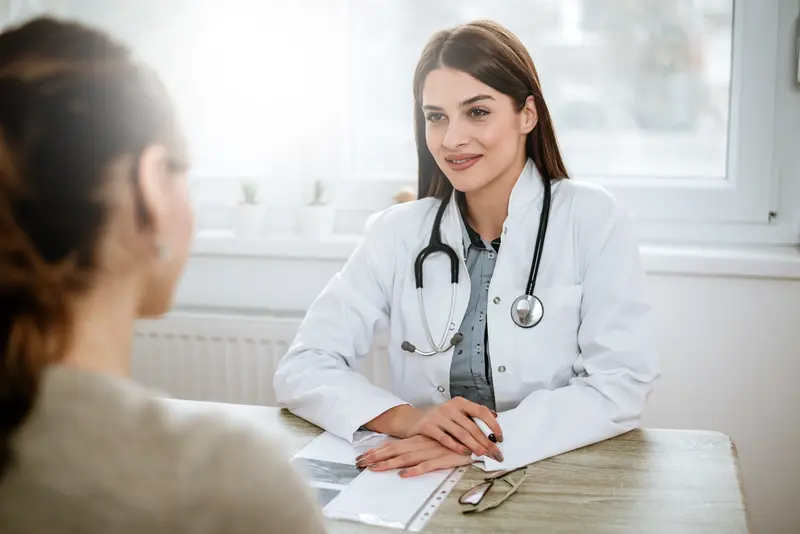 We make it easy.
Healthcare doesn't have to be difficult. We're constantly finding ways to make it easy so that you can get Better and stay that way.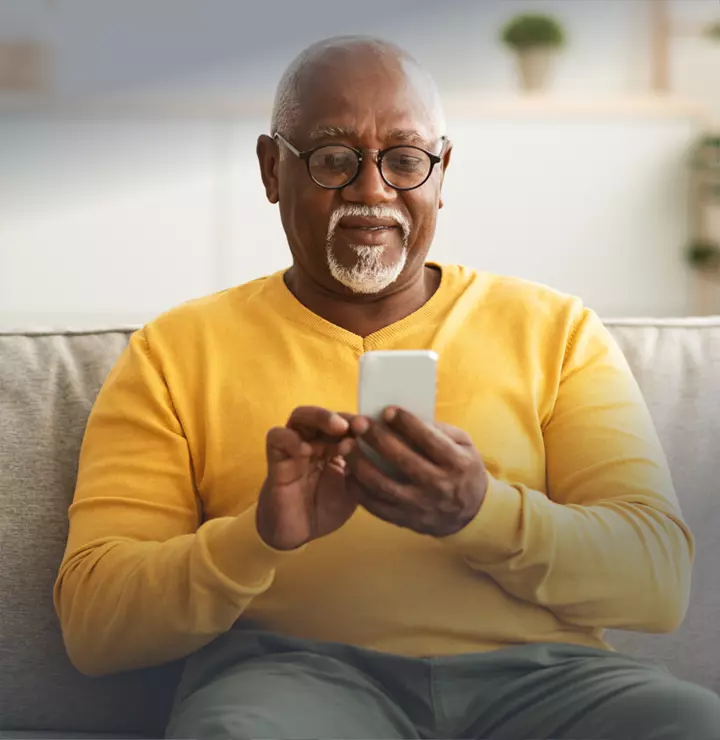 Better

tools make it easier
We all have different healthcare needs. Handle them your way with the MyBSWHealth app. Download the app today and take a hands-on approach to your healthcare.