Martial arts helps chaplain thrive after heart transplant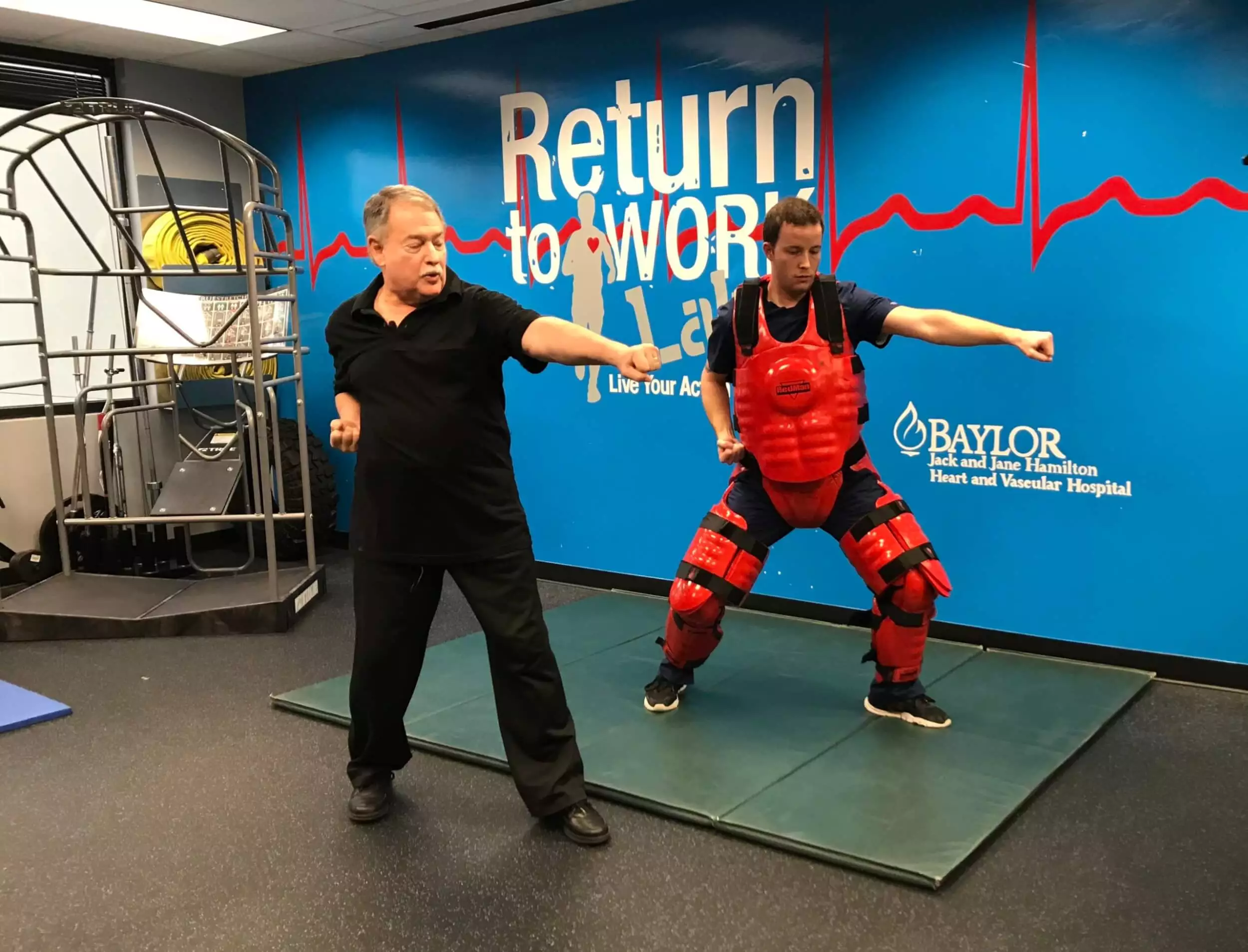 For Eric Daniell, everything has come full circle. He spent more than a decade ministering to others as a hospital chaplain. At the Dallas VA Medical Center, he found his calling lending a hand to veterans returning from the battlefield.
And in his own time of need after a lifesaving heart transplant, it was a veteran who ministered to him, helping Eric restore his body and spirit through a unique form of rehabilitation — martial arts.
"We don't have falls," joked Eric, who now has three black belts and a new heart. "We have 'controlled descents.'"
"The only person who got bruises was me," said Brandon Hathorn, exercise physiologist at Baylor Scott & White Heart and Vascular Hospital – Dallas and Army 2nd Lieutenant in the National Guard.
Their story was a real challenge in the beginning. But working together, the pair found a way for Eric to thrive after his heart transplant thanks to Brandon, who shined as an innovative therapist.
The diagnosis: Coronary artery disease
Eric, who is 66 and lives in Rowlett, had a career as an audio engineer designing and building sound systems. But he felt a longing for more fulfilling work. In mid-life, he called on his past training at Moody Bible Institute in Chicago and became a chaplain.
"We really try to make it something the patients have an interest it, not just go through the motions of walking and lifting some weights," he said.
For more than a decade, he worked at Baylor Scott & White Health, the Dallas VA Medical Center and a nonprofit hospice, in addition to teaching martial arts classes with his wife Sandra. A couple of years ago, that busy lifestyle became increasingly difficult.
"I was getting really fatigued, losing stamina," he said. "I had chest pain, but I just kept going. I was in denial."
When his legs started to swell from fluid retention, Eric couldn't ignore it anymore. The diagnosis was coronary artery disease resulting in congestive heart failure. After drug therapies and two stents didn't help, he went on the waiting list for a heart transplant in December 2018.
The chaplain — known for his optimism and good cheer — battled to keep his own spirits up.
"You can't help but think about it too much," he said. "My emotions were telling me I was gone. I stayed in the house by the phone waiting, trying not to get my hopes up too much."
The call came in late March. On March 27, Dan Meyer, MD, chief of heart transplantation and advanced circulatory support at Baylor University Medical Center, led the surgical team that replaced Eric's diseased heart with one from a donor whose identity he still does not know.
The post-transplant challenge: "Go live your life."
When he was discharged, Eric was inspired by the words of Shelley Hall, MD, the chief of transplant cardiology, mechanical circulatory support and heart failure at Baylor University Medical Center.
"Go live your life," she told him. That was a whole new challenge.
Initially, Eric reported to the clinic three times a week for medical tests to monitor his progress, protect from infection and make sure his body was accepting the new organ. He started cardiac rehab at the Baylor Scott & White Tom Landry Fitness Center three times a week as well, which is where his path crossed with Brandon's.
"Go live your life," she told him. That was a whole new challenge.
In designing a rehab program, Brandon set out to make it something Eric could get excited about.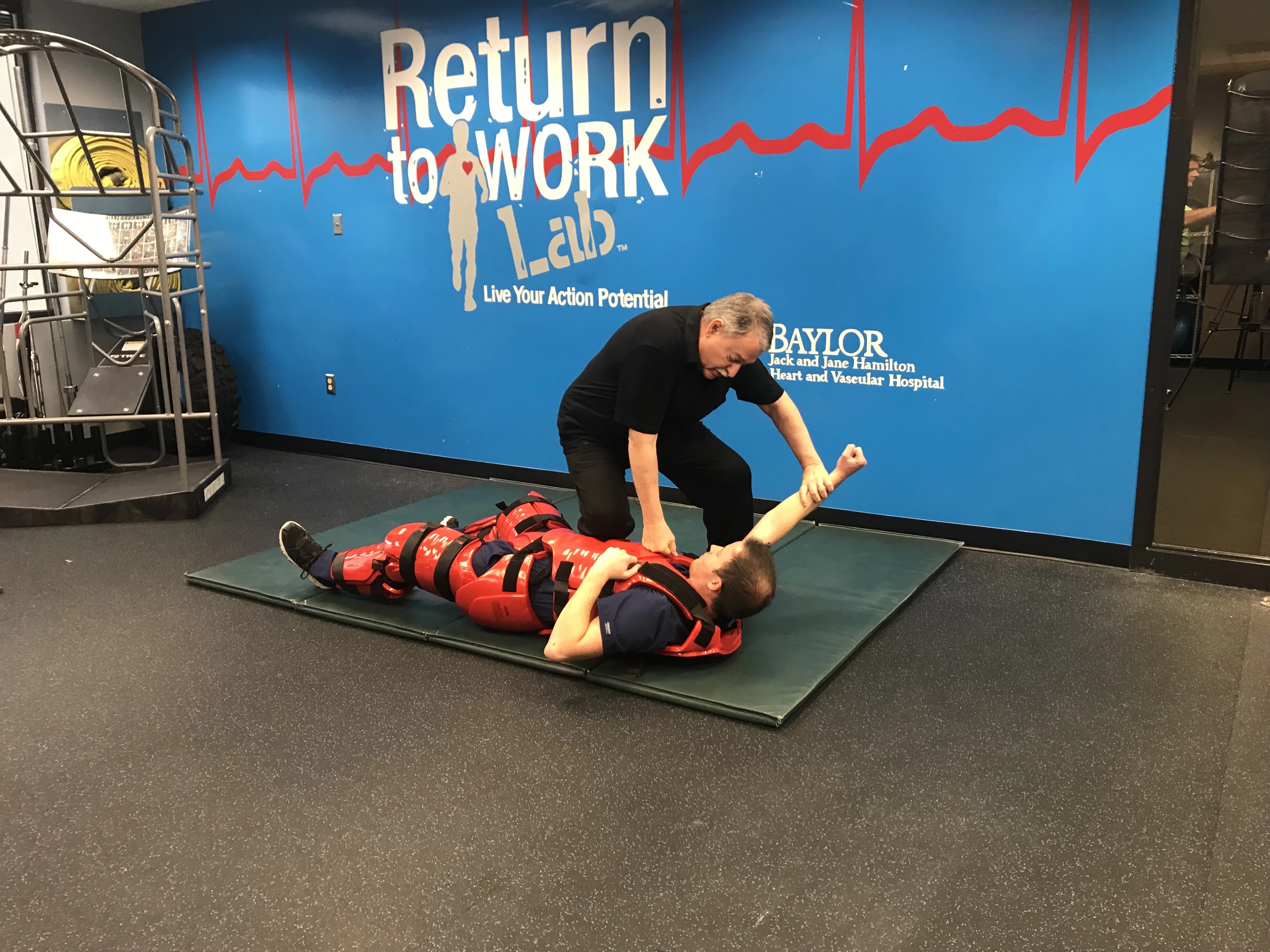 "We really try to make it something the patients have an interest it, not just go through the motions of walking and lifting some weights," he said.
All it took for Eric was a more personalized approach. When Brandon, who practices jujitsu and karate, discovered his patient's love for martial arts, it seemed like a perfect fit.
"Here's our goal," he told Eric. "We're going to have you practicing martial arts by the time you're done here."
Eric looked at him like he was crazy. But sure enough, after a few weeks of working on basic daily tasks, they got out the protective suit to guard against contact injuries and went to work on martial arts movements and takedowns.
Related: Heart-to-Heart program allows patients to hold their own hearts after transplant
The new goal: Using his gift for good
Practicing martial arts has helped Eric get healthy and stay positive about his future.
"I feel better week by week, and I'll feel better next month than this month," he said.
Their rehab sessions recently came to a close but Eric's work continues. He walks several miles a day, checks in at the cardiac clinic every other week and works out on his own at the Tom Landry Fitness Center. He also has cleared space in the back room of his home for martial arts practice with his wife.
Eric is now working at a creative graphic arts group and continuing his chaplaincy on a smaller scale.
"The goal is not to have your identity centered around being a heart transplant recipient," he said. "The idea is to be centered around the person you are — who just happens to have a new heart. And you take care of yourself, so you can take care of others."
Eric is also working on writing a letter to his donor's family, the first step toward a possible meeting.
"I want to tell them that I'm going to use this gift to help others," he said.  "I want to be a light in the darkness. I hope that gives them some comfort."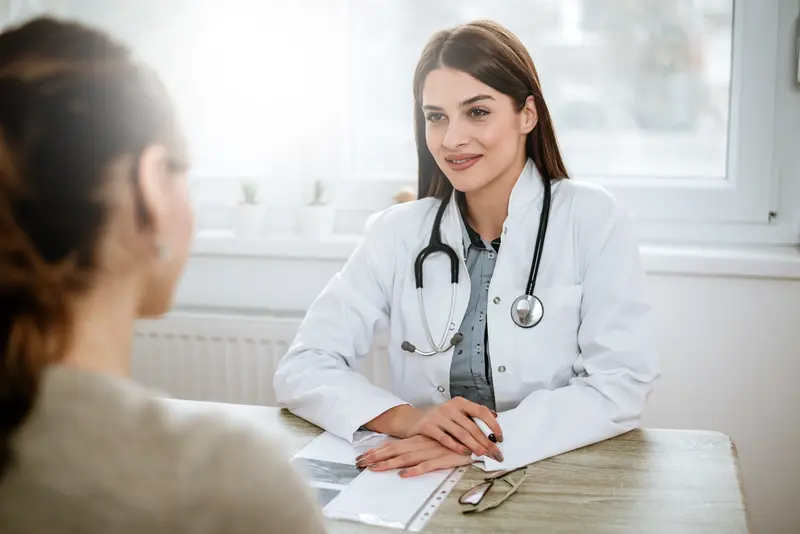 We make it easy.
Healthcare doesn't have to be difficult. We're constantly finding ways to make it easy so that you can get Better and stay that way.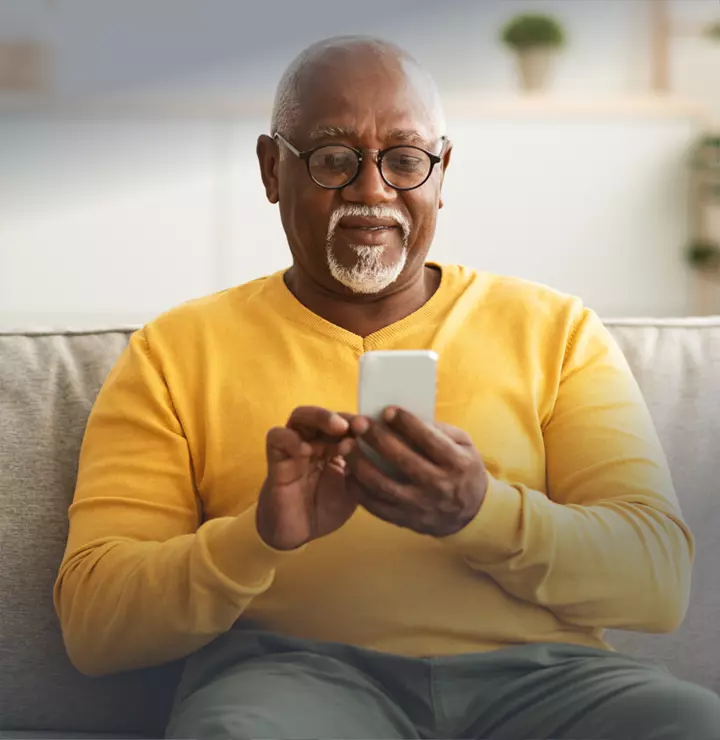 Better

tools make it easier
We all have different healthcare needs. Handle them your way with the MyBSWHealth app. Download the app today and take a hands-on approach to your healthcare.